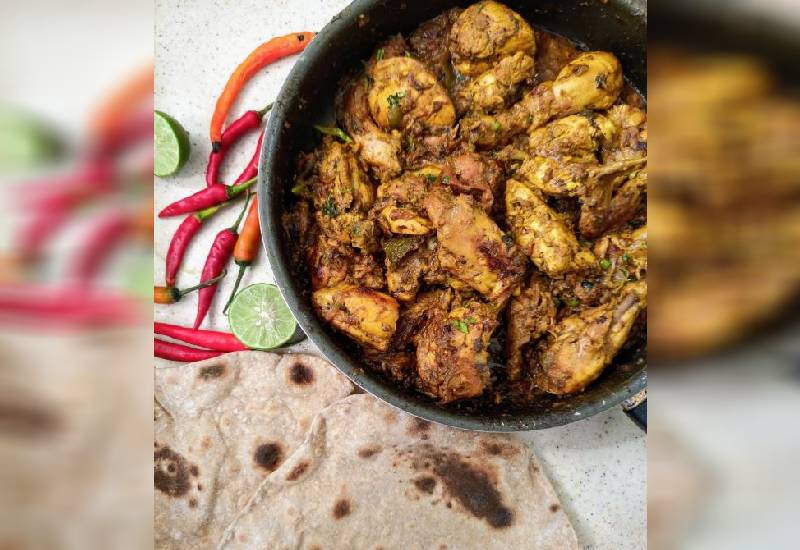 Here is a delicious chicken recipe that takes little time and effort to make.
I usually make this at home when I am in the mood of chicken and in a rush. You can enjoy it with either white or brown chapatis.
I really enjoy making brown chapatis these days because you don't have to use much oil. It's also a healthier option. We will definitely make some next week!
What you need:
1 kg chicken, cut into 8 pieces
50g tomato paste
READ MORE
2 tbsp ginger, finely sliced
2 tbsp garlic and ginger paste
4-5 green chilies
A handful fresh coriander (chopped)
1 teaspoon black pepper
1/2 teaspoon turmeric powder
Salt to taste
100ml plain buttermilk (maziwa lala)
2 tablespoon oil
Juice of 1 lime
What to do:
Heat oil in a wok and add the garlic and ginger paste. Stir fry for a few seconds.
Add black pepper, stir well.
Now add chicken, cook for 1-2 minutes.
Add whole green chilies and fresh coriander, mix it well.
Add tomato paste and buttermilk, salt and turmeric.
Cook covered with lid till the chicken is almost done.
Add lime juice and cook until the liquid has evaporated and sauce coats the chicken.
Serve hot with brown roti/chapati.