Home
/
Parenting
10 medication mistakes you should never make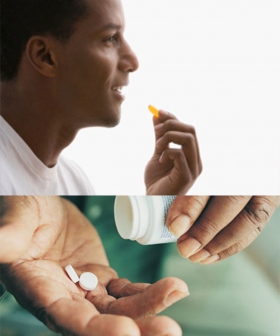 More than 15 per cent of medication-related medical emergencies result from errors by adults, according to a US study. So what are some of the habits parents should avoid to keep their children safe? GARDY CHACHA explores.
About a year ago, Joel and Jennipher Muriuki would have lost their child to accidental overdose had it not been for timely reaction.
Busy with house chores, their son's nanny let the boy wander out of sight. In a few quiet moments, the boy found a bottle of medicine, opened it and gulped down the contents.
A few minutes later, the nanny found him lying on the floor unconscious.
"I got a call from the hospital that an emergency had occurred. I rushed there and I felt very bad seeing my son undergoing resuscitation," says Joel.
What Joel and Jennipher Muriuki didn't know was that in that fleeting moment of confusion, they could have easily lost their son.
According to data collected by the American National Electronic Injury Surveillance System between January 2004 to December 2005, an estimated 71,224 emergency department visits for medication overdoses were made annually by children aged 18 years and below.
The rate of unintentional poisonings from medications was twice the rate of those from non-pharmaceutical consumer products. Almost 82.2 per cent of visits for medication overdoses were from unsupervised ingestions (children accessing medications on their own). However, medication errors and misuse resulted in 14.3 per cent of visits.
Most visits (81.3 per cent) involved children aged five years and below, and commonly available over-the-counter medications were implicated in 33.9 per cent of visits.
When it comes to homes with children, medication-related emergencies are common and unfortunately, many of these emergencies could have been prevented if the adults in the home had taken certain steps to prevent them.
Here is advice from doctors against common medicine mistakes parents commit that could mean the worst for their children.
Underdosing or overdosing
There are several things that doctors and pharmacists consider when determining the amount of medicine they prescribe to a child. Some of these include the child's weight, the concentration of the medicine and the number of times and days it is to be taken.
Dr Patricia Joy Mpaata, a Nairobi-based consultant paediatrician says that medicine is in most cases dispensed according to weight as well as age. She explains that two children born on the same day could receive different prescriptions if one is evidently heavier than the other.
As for age, "the strength of certain medicines mean that they can only be administered on babies past a certain age: what their bodies can handle."
Dr Mpaata emphasises that a day is equivalent to 24 hours; not 12. When doctors prescribe medicine they indicate how many times within a day the medicine should be administered. It is common misconception that 1x3 means dosage three times within 12 hours of daylight.
Dr Mpaata says that such a prescription should be interpreted to mean that the medicine is administered every eight hours. She says, "Ideally, that kind of medicine should be given at seven in the morning, 2 pm in the afternoon and at 10pm before sleep."
Mistakes that result in underdosing or overdosing usually result from reading the prescription incorrectly or forgetting to administer the medicine at the required time - or giving it more than the required number of times. This can occur if you do not read the medicine bottle for instructions every time and assume that your memory serves you well.
Measuring medicine incorrectly
It is important to read a prescription and get the right dose but all your effort could be made null and void if you do not measure your medicine correctly.
Dr Mpaata emphasises the importance of dispensing medicine correctly. Using table or tea spoons to measure dosage [where it is not prescribed] raises the probability of over-dosage. In many cases today, a measuring cup or spoon is included for liquid medicine. Directions for dosage should be followed without any kind of mistakes, says the medic.
To prevent overdosing or underdosing while using a measuring cup, Dr Irene Weru, a senior pharmacist at Kenyatta National Hospital suggests placing the cup on a flat surface when pouring medicine into it. She explains that holding it in your hand could cause you to tilt the cup and therefore measure it incorrectly.
She says that once the cup is on a flat surface, put your eye at the same level as the cup and ensure the medicine is at the mark prescribed by the doctor. It is important, Dr Weru says, to check the miniscus (the downward curve or bulge) of the medicine. For a bulge, consider the lowest part of the bulge as the accurate measure and for a downward curve, consider the top most part.
Storing medicine incorrectly
Most medicines have chemicals designed to act on certain organs to treat or rid the body of disease, says Dr Irene Weru, a senior pharmacist at Kenyatta National Hospital. Medicine that requires refrigeration should be kept so because they stay stable in those conditions.
In most cases, medicine requires a cool and dry place. At the same time, "every kind of medicine should be kept in locked cabinets where children cannot access them easily," she points out. Most importantly, Weru says that medicine is poison and overdosing a child could be as bad as committing a homicide.
Emergencies from poor storage of medication can also occur when medicine bottles are reused for other medications and are not properly labelled.
Chelang'at Bett, a mother of two, remembers a near-unfortunate incident when a medicine bottle was used to store a detergent.
"Someone was selling detergent and they offered my house help a sample. The only small bottle she could find was an old medicine bottle. Later, we moved things around and the bottle ended up in the medicine cabinet.
"One night when my baby had a fever, I rushed to the cabinet and picked up the medicine. But just when I was about to give it to the baby, I noticed it had a strong and unusual smell. When I tasted it, and realised it was detergent, I was left very shaken. Ever since, I have a rule in my house against reusing bottles...even beverage bottles," she says.
Reusing measuring cup from another medicine
Every kind of medicine comes with its own measurements. Dr Doris Kinuthia, a paediatrician at Aga Khan University Hospital in Nairobi says that it would not be prudent to use the same measuring cup or spoon for all medicines [if more than one are being administered at a go].
"Medicines are made of chemicals which can react," she says. "Plus, the measures may not be similar in size and therefore not good to administer the right dosage." It is safer to use the cap that comes with the particular medicine for each.
Skipping doses It is a common mistake especially among parents with a busy schedule. Mpaata says that parents at home have to make it impossible for their child to skip a dose as scheduled by the paediatrician.
However, in the event that a baby skips medication, giving a compiled dosage is equivalent to overdosing – a situation which can be catastrophic.
"What the person giving the medicine should do is start a fresh from the next day and make sure that the baby does not miss or skip medication until the prescription is successfully administered," she advises.
Getting prescription drugs over-the-counter
As it turns out, depending on over-the-counter medication to treat a long term illness is wrong.
According to Dr Weru, the child could actually be receiving medication for an illness that's not in their body.
"The best step to take is to get the child examined thoroughly by a physician to ascertain what they are suffering from and what organs are affected before medication is continued," says Weru.
She plays the devil's advocate, pointing out that not all pharmacies are authentic. She tells parents not to be blind to the fact that there are quacks out their masquerading as professionals; dispensing volumes of medicine over the counter with the aim of make a killing.
Depending on painkillers to treat symptoms
Weru dsays that medications like paracetamol or aspirin only serve to manage symptoms, for example pain or fever, and not exactly treat them. If your child was to fall down or go through some accident of sort, it is good to administer a pain killer to manage pain.
However, Weru says, the buck stops with a physician at the hospital who will look for a concussion or internal bleeding before declaring a clean bill of health.
Reusing old medicine Picture this: you successfully medicate your child to good health and store away drugs or syrups that haven't been used. In five months, your baby is up with, say, a flu or a suspected infection. You go back to the cabinet and pull the left-over medicine and use it because "it is good and cured my child not long ago". Well, you are wrong.
Dr Kinuthia says that chances are likely that you'll be treating him with the wrong medicine. And even before that, do you ever consider that the medicine could have expired? By giving medicines that have overstayed or were stored incorrectly, you are either administering poison to your child, or possibly harming them.
Using medicine for one child to treat another
According to Dr Mpaata, only pain killers can be used on any child. "Pain killers just do the job of curtailing pain. They are not exactly harmful and so any child can use them provided they are put on the right dosage. However, this does not apply to disease-specific medicine such as antibiotics," she says
Antibiotics, however, can never be mixed up. They are specifically meant for a particular patient at a particular time and therefore can never be extrapolated for use on a different child. Such a case would lead to treatment with wrong medicine; something that can cause antibiotics resistance.
Not following directions for use If medicine is written 'shake before use' and you don't, you have missed the right dose that your child was supposed to consume. The same follows for medicine that is required to be diluted to a certain concentration. According to Dr Doris, all the directions that come with medicine should be applied at all times for the best results to be achieved.
Related Topics