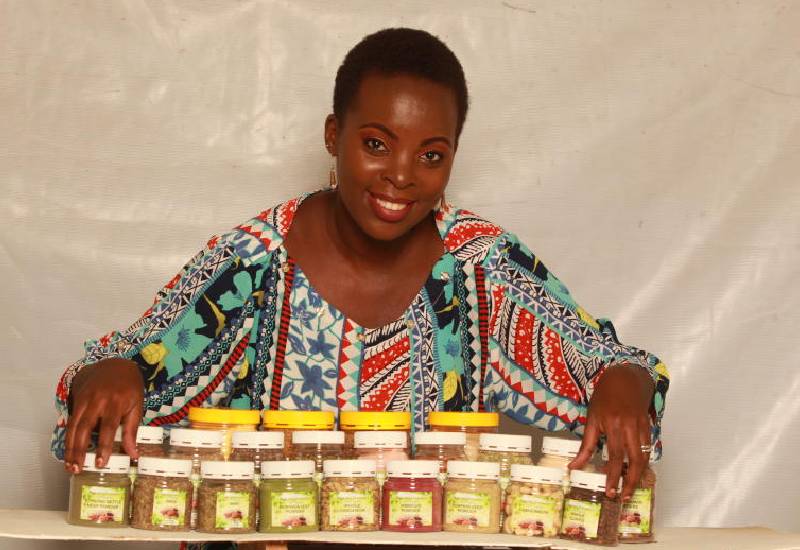 Faith Irungu, 33, worked for six years before resigning to find a more family-friendly way to earn an income - business, but the demands of parenting took over and her dream drifted further and further away. She tells her story about taking a risky bet on a once-in-a-lifetime opportunity that came up at the start of the pandemic
My background
I hold a Bachelor of Science degree in Food, Nutrition and Dietetics from Kenyatta University. Between 2011 and 2017, I worked at a leading children's hospital in Nairobi as a pediatric clinical nutritionist.
I enjoyed working at my job. However, I had always wanted to branch off from formal employment to run my own business.
In the years leading to 2017, I wanted to resign from work and take time off to just be a mother to my child and to support my husband in ministry (church related work).
We (my husband and I) also had issues with house helps: we were struggling to get the right one. Hence, the more reason to come back home. I wanted to be able to plan my own hours and set my own goals or targets, while having time for my family.
So, in 2017, after lots of thinking, I made the bold move to resign. My reasons were: one, to be a present parent, and two, to start the business. Only one of the two objectives was achieved immediately — parenting.
READ MORE
On business, I was still fumbling with ideas. Nothing had fully formed in my head. In the meantime, I took up consultancy work, attached to a clinic for children with special needs.
The idea
In January 2019, I gave birth to our second born. At some point during that year, my mentor in nutrition – someone I hold in high regard and whose counsel I value – convinced me to work for her.
At the time, she ran a consultancy business in nutrition and health. The business had two wings: consultancy services and a health shop (selling healthy food).
For reasons unknown to me, my mentor's company hit financial challenges and accrued salary arrears for several months. I was among the affected staff.
In her wisdom, my mentor offered to cede the shop side of the business to me to cover the arrears since she could not pay me.
I accepted her proposal and took over the shop. Just like that, I became a business owner. It seems fate forced me to follow my dreams to start the business.
That was in March this year. As I took over the shop, Coronavirus had necessitated lockdown measures that had left the economy semi-paralysed.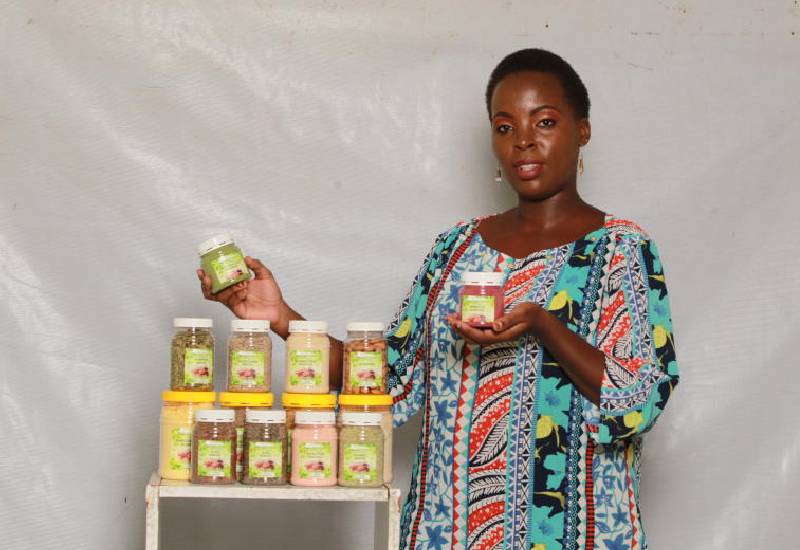 What happened next
The first thing I did was to rename the business Nature's Farmacy. The idea was to continue selling healthy organic food and natural herbal supplements.
The other thing I did was opening a business WhatsApp account through which clients could make orders. I went back to the drawing board, did pricing (or re-pricing, if you like) and opened a Facebook page for the business as well.
Nature's Farmacy today has, among other things, wholesome nuts, therapeutic herbs, seeds and cold-pressed oils, gluten-free flours and speciality porridge for healthy living.
I also introduced formulated nutritional packages for various health conditions including hypertension, diabetes, eczema, digestive issues, hormonal imbalance, reproductive health, chronic allergies, and pregnant and nursing mothers.
Running a start up
When I began, I did not do very aggressive marketing because I needed to define my product and get the right packaging.
I tested the market for a while. It was more of getting a sense of what the market wants before fully launching.
Even when we launched, the work hours involved in home deliveries held me back from aggressively marketing the business.
Because we started during lockdown, we did home deliveries – which I did myself. Today, we are using a courier service.
My biggest challenge in the beginning was getting capital to do branding, packaging, marketing and deliveries.
Where I am now
I have settled on suppliers who get raw materials from India – a country well known for nutritional therapeutics.
I have enlisted on an online e-commerce platform through which a client can purchase a product. We are capable of delivering to any part of the country.
My husband has been supportive. While it started with me, my approach is that this is a family business.
I can confidently say that the business is well established and the products are well defined. We also have a reliable countrywide delivery system.
The business has picked up steam and we are on the climb.
I get satisfaction working on my own dream and watching it grow. Every day is unique. I get to plan my own time and activities.
My tip
With online businesses, most clients are cautious. They must see the product physically - maybe with someone else - before they can trust it and then buy. However, once you deliver, and exceed the client's expectation, they are hooked. Hence, give the clients quality and you will keep them coming.