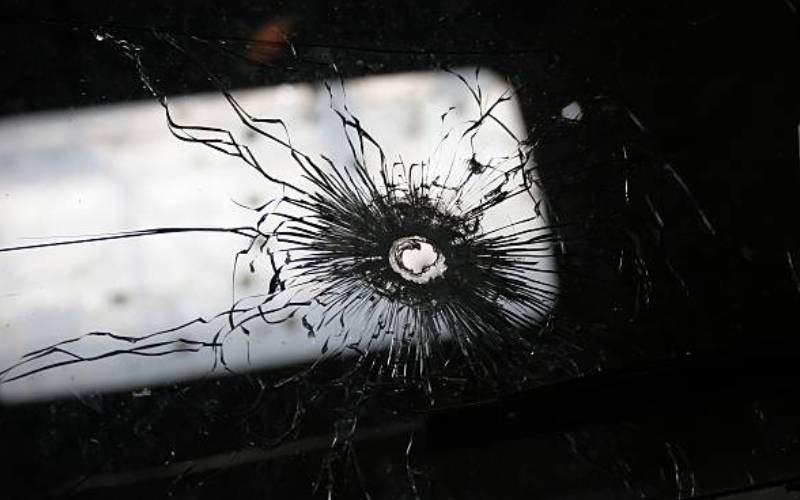 A businessman escaped death by a whisker when gunmen trailed him, and shot him about four times as he slowed at a speed bump.
But Geoffrey Mwangi managed to steer the Toyota Land Cruiser Prado for about a kilometre as he bled.
The man is now fighting for his life at the Aga Khan Hospital in Nairobi, where he was transferred from the Embu Referral Hospital after the incident on the Embu-Kiritiri road.
The businessman, who operates Kamwana Pork City and other butcheries in Embu and Thika towns, was driving with a friend from Majimbo area on the outskirts of the town.
"He was with a friend who escaped unhurt. After the shootout, the car stopped where the friend alighted to check what was happening, but he regained control of the vehicle and drove off, leaving the friend," he said.
The businessman, commonly known as Joe, even drove to his shop to inform his manager that he had been shot before rushing to the hospital.
"The manager also jumped into the vehicle, and after a few metres, he could not drive. He was put in the back seat and driven to the hospital," said the friend.
The Embu West sub-County Police Commander Julius Kyumbure said investigators had crucial leads to help unravel the shooting.
"Preliminary investigation indicates that the victim, in the company of a friend, was trailed by a grey pick-up whose occupants started shooting from the driver's side as the victim slowed down on speed bumps," he said.
Police said the businessman was shot in the mouth, with one bullet going through from his right side and exiting on the left, fingers and neck.
Related Topics