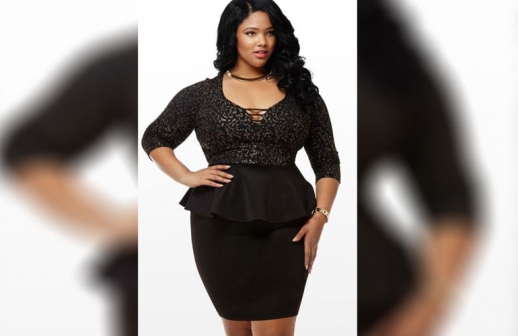 Last week I hit the jackpot. I secured a date with a young handsome single man. Of course, I had to look great.
Every woman has a little black dress in her closet. I mean that dress that makes the world go whooaaaa! The little black dress works so well when partnered with some sexy heels.
You know how difficult it is for our generation to find a responsible handsome man who is still single right? All the handsome men are either taken and if they are not taken, they are irresponsible! The only verse in the Bible that they follow to the latter is Genesis 9:7, 'Go ye and fill the earth'!
So my beautiful self was in this little black dress and heels, dressed to impress. I would have looked even better if I had driven to the date, you know what I mean right?
The only problem is that my car is still somewhere in Japan, or is it China? I do not even know the make yet, leave alone the name, do I even know how to drive?
By the way, the born '90s are driving very huge machines these days! Sometimes I sit in traffic along Jogoo Road aboard Forward Travellers and wonder what on earth I did to God! Do people still pay for their ancestors' sins? If they do then I had one really bad ancestor.
So, armed with a matching handbag and some sun glasses, I cat walked from my house and headed to the bus stop. When you look stunning, you do not board Forward Travellers. Who wants to alight at OTC in a little black dress and heels? Not me, 'owada!' On such days, you stand patiently at the stage and wait for Double M.
READ MORE
As I stood there smiling at myself imagining how my date would be, some idle men (those who sit all day long at the bus stop) chewing 'miraa' and harassing women decided to pull one on me! "Madam, wacha kuumiza miguu na hizo viatu. Kama huna gari vaa rubbers," one of them shouted, attracting attention towards me.
Giggling crowd
The best thing to do in such a situation is just to ignore the remarks and pretend you did not even hear them! So I pulled my phone from my handbag and pretended that I was scrolling through it. "Ni wewe madam umevaa nguo fupi ya black ndio tunaongelesha! Wacha kulenga."
At this point, everyone at the bus stop was looking at me giggling. I wished the ground would open up and swallow me. They created a scene by threatening to undress me. My heart started beating so fast as I remembered how I witnessed a lady being stripped a month ago at a bus stop in Kitengela.
Then I remembered how I had watched a clip on social media in which a lady had been undressed in public... at a bus stop!
That must have been more humiliating because some equally idle fellow had decided to record it all and post it on social media where it made rounds faster than Ebola. Barely three days after the clip went viral, the young woman took her own life. The shame had been unbearable!
The thought must have given me some courage because I immediately turned towards the men and gave them a stern warning daring them to lay a finger on me. Now that I had my little black dress on and a pair of heels, some good for nothing men were trying some mob psychology on me.
Threatening to undress me? You should have seen the look on my face! On the outside, I was roaring like a lion, daring them while on the inside, I was trembling like a cornered mouse! I just did not show it.
I have never understood the school of thought some men come from. It never has anything to do with the way a woman is dressed, especially when there are no rules being broken... like maybe in an office or such a scenario. It has everything to do with what is in your mind.
By the way, my date went well, he is a licensed gun holder, try such a stunt on me again at your own risk. Nkt!