Home
/
Wellness
Why it's important to take time off from exercise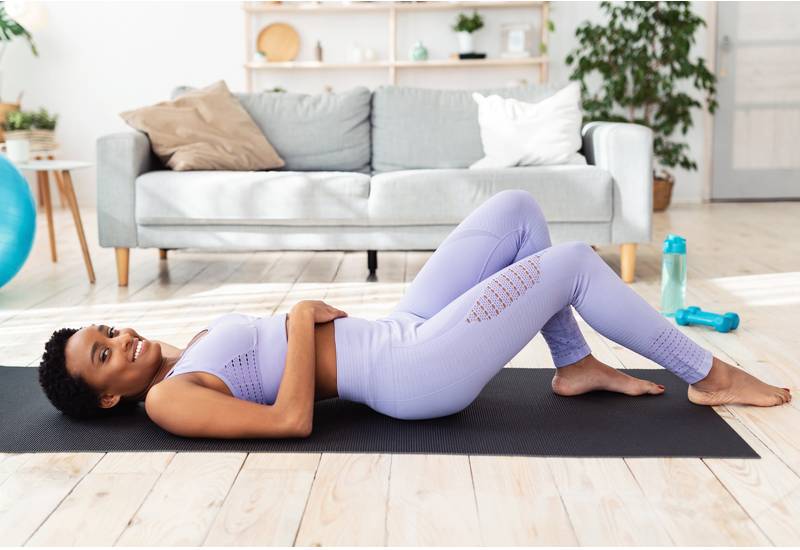 When you first start exercising you are told to take rest days to help with recovery, and while they may be welcome in your early days, as you get fitter and stronger and more confident in the gym you may begin to start skipping rest days in favour of maximising training days.
It might feel like working out every day is a recipe for great results, but you're actually hurting your progress by not resting. Here are reasons rest days are absolutely necessary:
1. Replenishing energy stores
Moderate to high intensity uses carbohydrates as fuel, which is stored in our muscles as glycogen. If your glycogen levels get too low, your body begins to break down muscle for fuel, which you want to avoid at all costs.
It takes about 24 hours to fully replenish your fuel stores so a rest day is crucial to keep your exercise intensity up.
2. Repairing tissue damage
When you put your muscles under stress, they develop micro tears, which then heal up to increase your strength. Taking a day off allows your body time to fully repair.
3. Reducing soreness
Muscle soreness is a result of lactic build-up in your muscles. Your circulatory system needs time to remove these metabolic by-products from your muscles.
4. Taking a mental break
The mental focus you need to get through challenging workouts can be just as exerting to the body as a physical workout. Give yourself a mental break and allow your brain to relax and gear up for the week ahead.
Active rest
Although it is ideal, resting doesn't mean you have to do no physical activity. Active rest can be just as beneficial if managed properly.
Yoga and mobility: Stretching and mobility work increases flexibility and improves range of motion, which are both beneficial for improving workout performance.
Swimming and walking: Gentle exercises can help rid your body of lactic acid and increase blood flow to your muscles, reducing soreness.
Body part splits: Working different parts of your body on different days allows you to rest those areas while still working out daily.
Focus on food
What you eat on your day off is just as important as actually resting. Food is essential for replenishing our fuel stores, repairing our muscles and rehydrating properly.
It may be tempting to have a full-on cheat day on your rest day but making healthy choices will help you reach your exercise and weight loss goals faster.
Carbohydrates: Your muscles need carbohydrates for energy so carb-load on your day off with sweet potatoes, nduma, brown rice and cassava. If you are craving bread and pasta, opt for wholegrain versions.
Protein: Protein is crucial for muscle repair. Choose lean protein like chicken and fish and avoid proteins high in saturated fats.
Healthy fats: Fats help us absorb vitamins and regulate our hormone production. Oily fish, avocados, olive oil and nuts and seeds are good examples of fats we should incorporate in our diets.
Cheat meals: Life is for living. Rewarding yourself with a cheat meal can improve your mood and keep you motivated.
GLANCE 1
What happens to your body when you take a break from exercise
1. You actually build more muscle
2. Reduce injury risk/help recovery
3. Reduce cortisol (stress)
4. Improved sleep
5. Much needed mental break
6. Avoid workout boredom
GLANCE 2
You probably need a rest day (or two) if...
1. You can't shake an injury or intense muscle soreness
2. Your performance in the gym has been decreasing
3. You're becoming bored or unmotivated in the gym
4. You're having trouble sleeping or feel fatigued all day
5. You're cranky and irritable
6. You work out 6-7 days per week and rarely take rest days
Related Topics