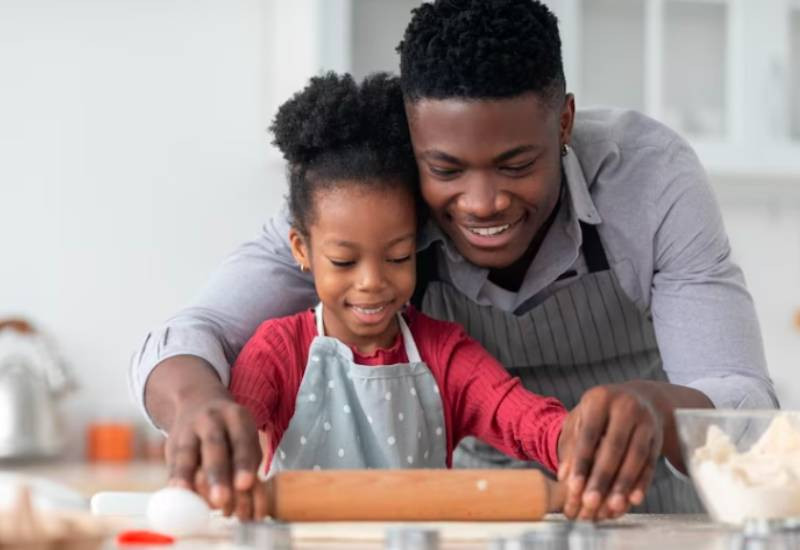 In a world filled with screens and fast-paced living, there is something truly special about bonding with your children through do-it-yourself (DIY) projects.
These creative endeavours not only provide a platform for learning and skill development but also offer a perfect opportunity to build lasting memories.
Turning trash into treasure: Encourage eco-consciousness and creativity by engaging in upcycling projects. Collect items like cardboard boxes, old magazines, and empty jars.
Your children can transform these discarded objects into personalised treasure boxes, magazine collage art, or decorative candle holders. Not only will this activity inspire imagination, but it also instils the importance of recycling and reusing materials.
Garden planting: Gardening is a fantastic way to teach children about responsibility and patience while connecting them with nature. Start small by planting herbs, flowers or even vegetables in your backyard or on a windowsill if you live in an apartment.
Let your little ones get their hands dirty, water the plants and watch as their efforts yield beautiful blooms or tasty produce. It's a hands-on lesson your children will get to appreciate once they are all grown up.
Playdough: Homemade playdough is a versatile and sensory-rich DIY project that children of all ages can enjoy. Create a basic dough using flour, salt, water and food colouring to make it all the way more interesting.
Your children can have a blast mixing colours and experimenting with various shapes and textures. This fun activity encourages fine motor skills and imaginative play for toddlers who will benefit the most.
Puppets: Fuel your child's love for storytelling by crafting homemade storybook puppets. Better yet, you can choose characters from the Bible. Gather craft supplies like paper bags from bread, coloured paper, markers and googly eyes.
These items can also be bought at any bookstore with art supplies. Create characters from their favourite books or invent new ones. Then, have a storytelling session where your children use their puppets to act out tales from the stories or their imagination.
It is a delightful way to boost creativity and communication skills.
Science experiments: Before you write this off because of all the CBC projects you have to slave away to do, this activity may provide valuable insights for your children.
Turn your kitchen into a laboratory and embark on simple science experiments with them. Try making volcanoes with baking soda and vinegar, creating rainbow eruptions, or growing crystals.
These hands-on activities make learning about science exciting and fun.
Related Topics