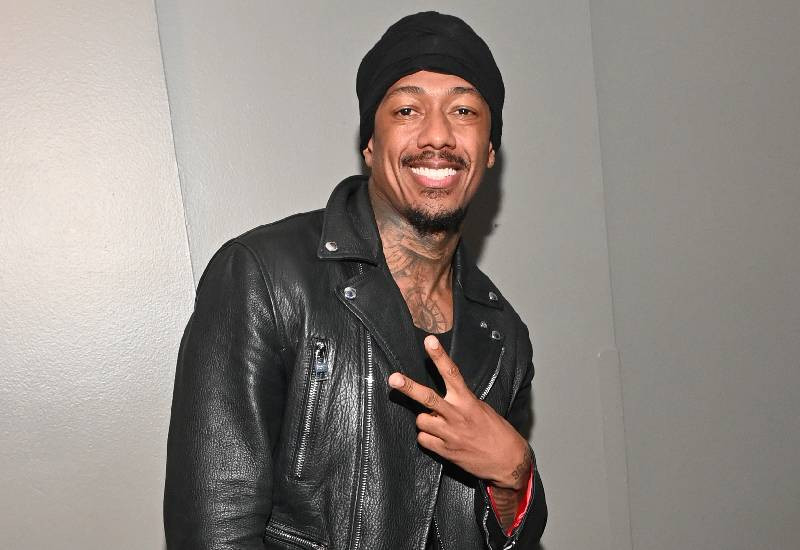 The American comedian and talk show host Nick Cannon is expecting his tenth child with model Brittany Bell, with whom he shares two other young children.
He announced the news via Instagram, where he uploaded a clip of the heavily pregnant model and himself posing for a maternity shoot.
"Time stopped and this happened," Cannon wrote, accompanying the caption with multiple heart emojis.
Billboard magazine notes that this marks Cannon's third child with Bell.
"The couple welcomed son Golden in 2017 and daughter Powerful Queen in 2020," Billboard magazine notes.
"When Bell gives birth, Cannon will be a father to nine children across five different women. His eldest, 10-year-old twins Moroccan and Monroe, are with ex-wife Mariah Carey."
The 41-year-old comedian also has a newborn son, Legendary Love, with model Bre Tiesi. He' s a father to twins Zion and Zillion, 13 months, whom he shares with Abby De La Rosa.
People magazine reports that De La Rosa is currently pregnant with her third child.
"Cannon is also father to a child with Alyssa Scott — son Zen, who died at five months old in December 2021 after being diagnosed with brain cancer," People Magazine notes of the loss he and Scott unfortunately suffered.
Cannon's most recent baby news was in July this year when he and model Bre Tiesi announced the birth of baby Legendary Love.
The actor previously hinted that he would have more children this year. While co-hosting Entertainment Tonight in July, he said that he "might have an additional two children on the way very soon."
Speaking about how he goes about sharing the news with fans, Cannon said that he allows the women in his life to share at their own pace.
"When they're ready to speak on who and what and where, I support. For now, I'll just let them talk. That's why I said the stork is on the way. We'll see how it trickles down! You would be safe to bet on three [children] in 2022!"
In July, Cannon opened up about his approach to relationships, dubbing his romantic connections as 'consensual non-monogamy.'
"I've practiced monogamy, I've been a cheater, I've been toxic. I want to be the best self I can possibly be and be the best father I can possibly be," the talk show host said.
He added: "It's funny, we use the term 'open monogamy' but one of my therapists coined what I do as consensual non-monogamy because to even pretend like I'm in a monogamous relationship, that would be misleading, because as we know monogamy defines one thing."
Related Topics