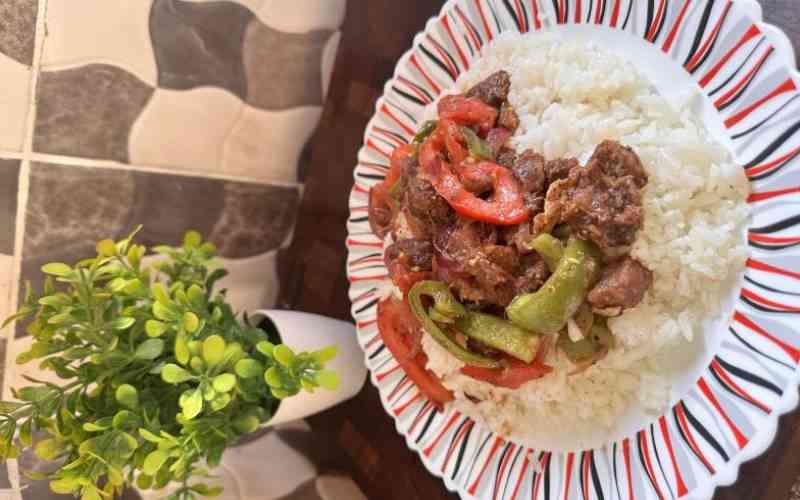 It is a great day to make beef and veggie stir fry and sticky rice (mpunga). Mpunga is a thick rice grain that is available in local markets.
It is affordable compared to other types of rice like pishori and basmati, yet it is flavourful and delicious.
What you need:
1 kg beef steak, cubed
Salt to taste
1 teaspoon black pepper
1 teaspoon paprika
1 teaspoon garlic ginger mince
2 tablespoons of oil
1 tablespoon white vinegar
1 cup water
What to do:
Mix the above ingredients and set aside. In a pressure cooker over medium heat add marinated beef.
Mix well, cover and cook for 15-20 minutes or until the meat is tender.
To sauté:
1 onion, sliced
1 sweet pepper, julienne cut
2 tomatoes, julienne cut
1 tablespoon oil
1 teaspoon garlic ginger mince
1 tablespoon soy sauce
In a pan over medium heat sauté the garlic ginger mince, onions, sweet pepper and tomatoes. Add the cooked beef and cook for five minutes, then add the soy sauce.
Serve with mpunga or your favourite rice. Enjoy!
Related Topics