Anyone obsessed with the gorgeous social media influencer can recall how she stole the show with the "Utawezana" challenge. She got our attention with her fun TikTok routines and as we speak, she is making boss moves as she travels all over the world.
Besides her dancing, she is very outspoken about every day topics that affect many of us. With the fame came a lot of cyberbullying and criticism about her body, her skin and basically everything about her but through it all, she has managed to maintain a positive attitude.
Azziad definitely isn't about to let anyone put her down and her bold personality also shows in her modern, eye-catching style. She's a fashionista in the making so you might learn a couple of style secrets from her.
Her wardrobe has a mix of different outfits we absolutely love and here is how you too can keep up with the trends and steal her style:
Monochrome outfits
Azziad loves to wear her monochromatic pieces. She had on a sleek monochrome outfit when she gave her Ted Talk and even a black ensemble during a recent Garnier launch.
Monochrome outfits will always work because they elongate your body seamlessly for a more elegant style. Also, they are an easy way to look well put together effortlessly because visually, that colour coordination will always look better.
So for this style, you can wear matching colours or mix different shades of the same colour in your pieces.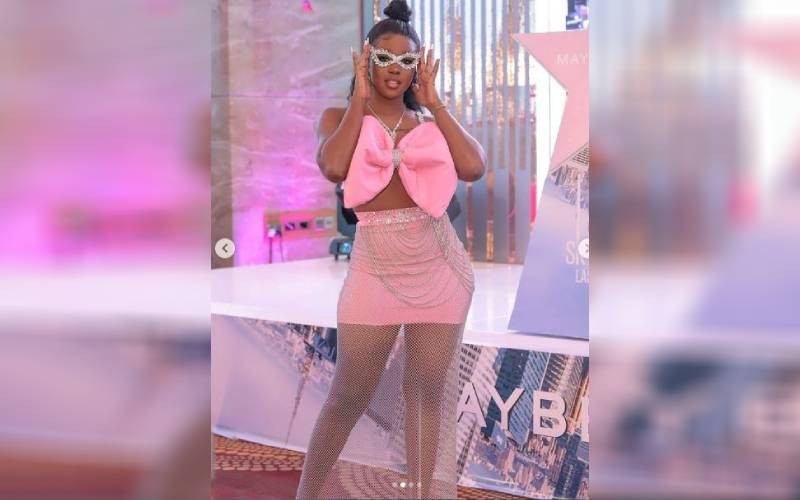 Power suits
A good suit is an outfit that will instantly make you feel confident when you walk into a room. It communicates that you're bold, strong and ready to handle any challenge that comes your way.
Azziad has mastered the art of wearing power suits and you will often spot her wearing them in bold colours like turquoise and pink which is a cool way of mixing fun and serious. Every woman definitely needs at least one or two power suits like these in their wardrobe.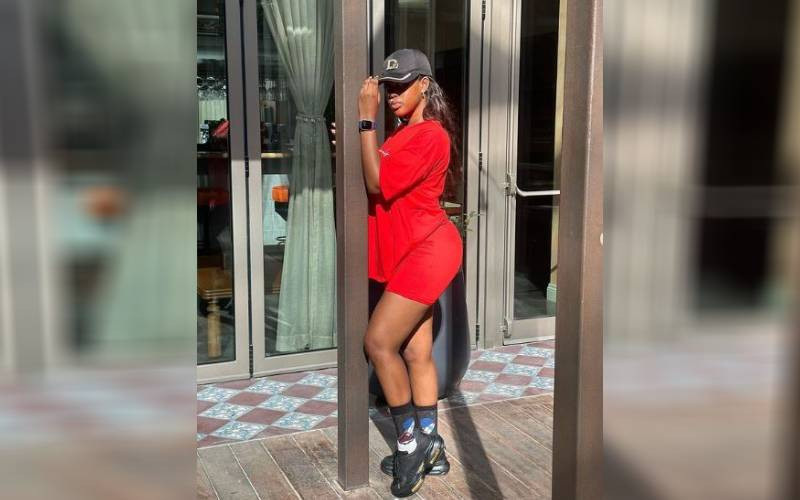 Two-piece lounge sets
If you're like Azziad and you love comfortable clothes, her two-piece lounge sets will do it for you. Just like monochromatic outfits, the flow of colour in these sets creates an elevated look.
You could have a mix of biker shorts and t-shirt sets or even the tights and crop top combo when you're just chilling at home.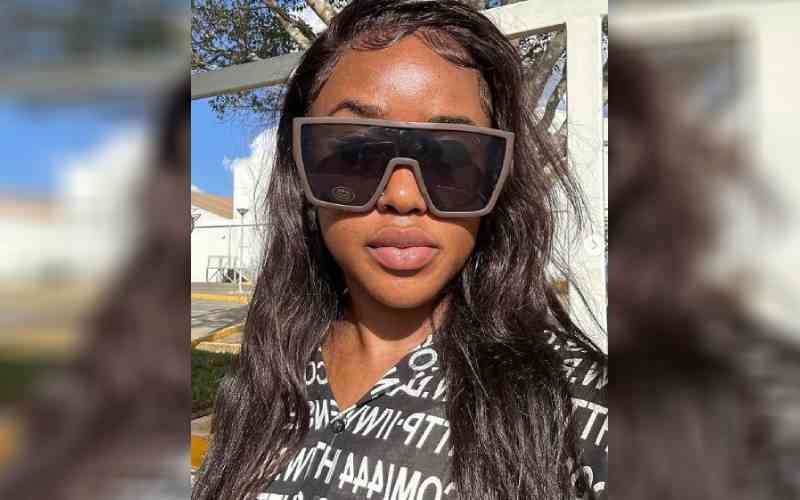 Statement frames
When it comes to accessories, she loves to pair her outfits with trendy frames. She goes for bright frames in interesting colours like white, turquoise and pink, and when she's choosing toned-down colours like black and brown, she will have on massive frames that stand out. Add a few of these to your eyewear collection to give your looks a bit of oomph.
Trendy sneakers
To complete your Azziad-inspired collection, you need to have a couple of trendy sneakers. Recently she wore a pair of Converse and fans couldn't stop talking about them.
Your catchy sneakers will be perfect when you're travelling or during other casual occasions like a fun hangout with friends. She wears these with jumpsuits as well as her two-piece lounge sets when she's having a chilled day.
Related Topics