Home
/
General
What makes a good diet?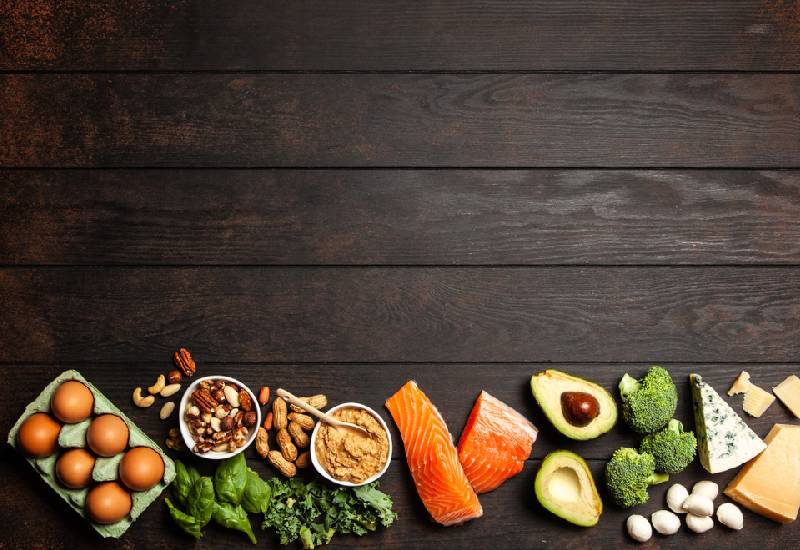 If you have the intention of living to your prime years while enjoying a life full of energy and good health, you must keep yourself healthy.
Getting enough hours of rest at night, being physical active and keeping stress at bay are all great but without the right food, it may be futile.
Other than enjoying the taste of well-cooked food and crunchy apples, your body needs to get all the nutrients and calories it needs to function optimally.
When your body receives the essentials it needs, your energy levels go up, and your immunity is boosted.
The right food will gift you a healthy life.
Although it may be hard to eat unaltered or processed foods every time, you may need to try your best to maintain the natural state of your food.
As you make the step to eating right, here are the different food categories your plate should always have in a given day.
1.Water
For your brain and body to function properly, you need water. You need to drink enough water to meet the daily required recommendation to keep your body well hydrated.
What we fail to understand is, your body is 60% made up of water. Water is used in the cells, organs and tissues to regulate your body temperature, lubrication of the joints and balancing of body fluids amongst many other benefits.
Even if you don't like the taste of water, you should not consider replacing it with 100% fruit juice or anything else as these will still do more harm than good due to their potential high levels of sugar. Instead, you can find ways to infuse your water with lemons and other sweet fruits to alter the taste.
2.Fiber
A type of carbohydrate found in plant-based foods such as fruits, vegetables and whole grains, our bodies actually find it difficult to break them [fiber] down or digest. However, they help with the grinding of food so easier absorption.
During the process of moving down the digestive tract, nutrients are being digested thus improving gut health and providing your gut bacteria with food.
Eating foods rich in fiber lower your risk of cardiovascular diseases, stroke and diabetes.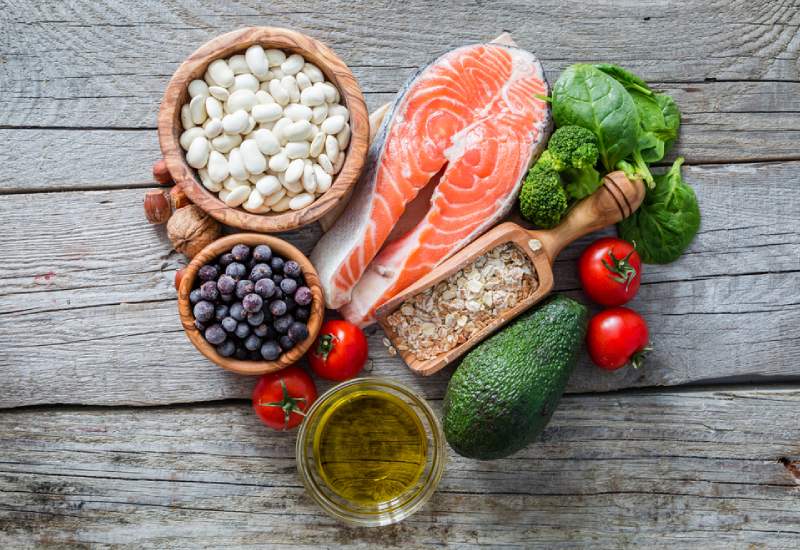 3.Fish
Not all fat is made the same. Certain fats are essential for energy and cell health. Other than trimming your waistline and useful in prevention of certain diseases, oily fish is a rich source of omega 3 fatty acids, proteins, vitamins and minerals.
They are important for both pregnant women and infants too which should be encouraged especially if they can be traced back to unpolluted sources of water.
To balance thyroid hormones, seafoods such as prawns, squids and scallops provide a good source of sin, selenium, iron and copper.
4.Whole grains
Instead of processed foods and refined grains like pasta and white bread that many can't shake off, your plate should always have a quarter serving of quinoa, oats, brown rice or some wheat.
Whole grains contain fiber, proteins and some vitamins that help with satiety, lowering risk of cancer and heart diseases while keeping you healthy.
5.Proteins
To keep you going, proteins from eggs, poultry, beef, nuts, seeds, legumes and dairy will help build and maintain your bones and muscles, support cognitive functions and wound healing amongst other benefits.
You may want to avoid processed foods and limit the amount you take in. Protein rich foods should be seen as a side to vegetables which should be the main dish.
6.Carbs
Prevent sugar spikes, mood fluctuations and drop in energy by consuming less refined carbs and opt for complex unrefined carbohydrates found in green vegetables, fruits and whole grains.
One of the major sources of energy for your body, carbs keep your cholesterol levels low, they are the fuel behind your heart muscles, brain, kidneys and central nervous system.
7.Fruits and vegetables
Packed with nutrients, every meal and snack should be made up of fresh and organic fruits and vegetables.
Be careful how much fruit you eat especially if you have diabetes due to sugar spikes and eat a variety of veggies in different colors especially the dark leafy ones.
Related Topics