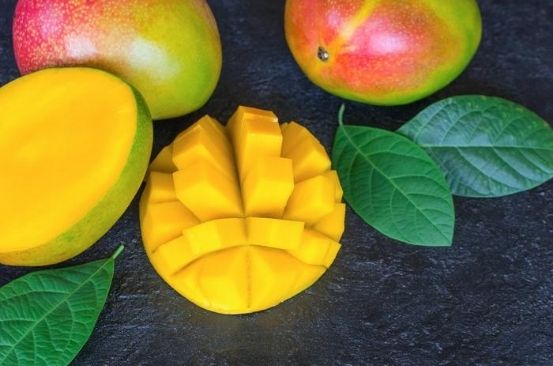 Rich, succulent and sweet. Mangoes are a favorite fruit, perfect for the hot or cool days. This fruit packed with nutrients has many benefits which should encourage you to add mangoes into your diet.
Supports eye health
The presence of vitamin A and beta-carotene in mangoes plays a huge role in boosting your eyes' health. According to a Boston study, cryptoxanthin (another carotenoid in mangoes) was found to reduce the risk of age-related macular degeneration in elderly Japanese. This study has made it possible to see that eye health is boosted through a diet of mangoes.
Reduce the risk of heart disease
Mangoes are a good fruit addition in your lifestyle from their magnesium and potassium presence. Since magnesium may improve heart health while potassium acts as a vasodilator. It may help reduce stress on the blood vessels and promote cardiac function. This helps to reduce body fat and control blood sugar levels. The carotenoids in mangoes also help to lower your risk of heart disease as they prevent the oxidation of cholesterol in the arteries.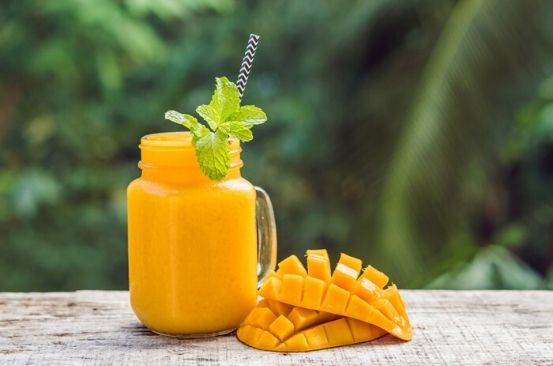 Mangoes reduce cancer risk
The pulp of the mango fruit contains carotenoids, ascorbic acid, terpenoids, and polyphenol. All these enable mangoes to have anticancer properties. Mangoes are also found to contain unique antioxidants that are absent in other fruits and vegetables.
READ MORE
Improve digestive health
Did you know that mangoes contain digestive enzymes like amylases? Amylases are responsible for breaking down the carbohydrates we consume into simpler sugars during digestion. Mangoes also contain fibre and help in relieving constipation due to their presence of polyphenoids.
Improves immunity
These juicy fruits are a rich source of essential vitamins which end up boosting immunity. Mangoes actually have antioxidant properties that may improve your immunity. They are known to have a lot of beta carotene, a carotenoid known to revamp your immune system. Due to their richness in vitamin A, mangoes help to fight many diseases that may hit someone.
Treat anaemia
Mangoes have iron. Because of this, the people and pregnant women with anemia when taken along with other iron-rich foods benefit. Since the mangoes have vitamin C, they aid with the proper absorption of iron in the body.