Home
/
Mini Category 2
Seven ways you can support a cancer patient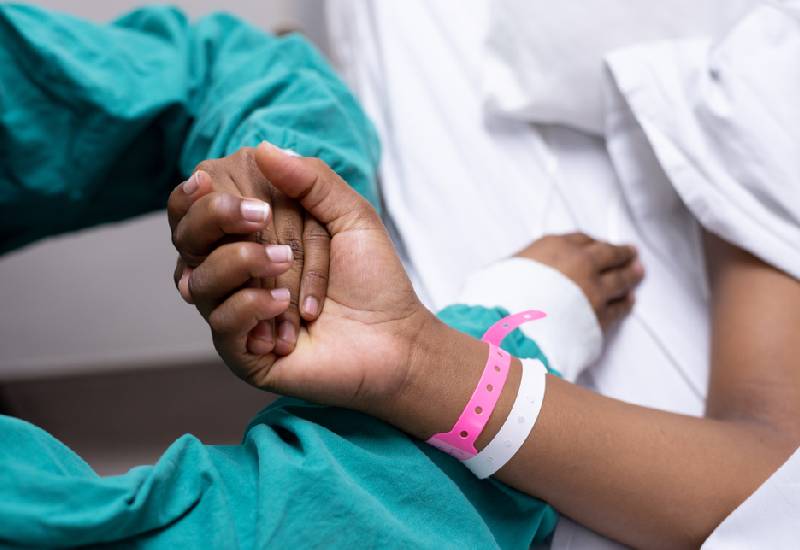 There is nothing as good as having a good support system after a cancer diagnosis. There are cases of cancer patients falling into depression after diagnosis despite having a support system and the situation is worse when they have no one at all to lean on and confide in.
Cancer, the second cause of death in the world, makes a patient who has just been diagnosed feel like the positive diagnosis is the end of everything for them. A good number of new cancer patients don't believe that they can get cured and some patients even opt not seek treatment.
However, a friend in need is a friend indeed. You need to be there for your friends and a time after their diagnosis is one of the hardest moments and you need to offer them both physical and emotional support.
It's also about time we did away with the stigma associated with cancer. Today, we look at some of the ways one can support a patient with cancer.
i.Take them for appointments
If you have a dear one with cancer, you can make time and accompany them for their doctor appointments' as this makes them feel like they are not alone during their trying moment. If you offer to drive them to and from a doctor's appointment, remember not to treat it as a drop off and pick up situation. You can stay with them through the appointment and spend some time with them after the doctor's visit as you encourage them.
ii.Help with house chores
With the cancer treatment, the patients end up quite exhausted most of the time and they need plenty of rest. As a friend or someone close to them, it is important that you take up some of their responsibilities so that they don't end up feeling overwhelmed. You can help them with their house chores such as keeping the house clean and taking care of the children if they have any.
iii.Keep communication channels open
If you have a cancer patient in your circle, let them know that your lines of communication are open and accessible 24/7. This makes them feel safe and cared for even if you are not physically around them. Be their emergency contact so that in case they need immediate medical attention they can contact you or when they need emotional support, they know they can have you.
iv.Help with meal preparations
Meal preparation is hard enough even when you are completely healthy. Helping a cancer patient prepare meals will reduce their stress as well as accord them the balanced diet they require instead of them ordering fast foods which seem to be the easiest and most convenient way to get a meal. You can take it upon yourself to ensure that they are eating healthily by not only cooking for them but also ensuring that food is available in the house for them.
v.Encourage them
It's important to keep your dear ones with cancer thinking positively. In most cases, a patient's will to stay strong is dependent on the energy that surrounding them. Encouraging them will help them feel stronger and feel like the breast cancer is not the end for them.
vi.Involve them in activities
As tempting as it is to just let them stay home and rest because they need it, you need to consider them in your fun activities. Cancer patients may not be able to participate in vigorous activities but they can join you for a walk or go out for lunch or some shopping with you.
Before writing any activity off as being too tedious, inform them and let them make the call if they want to join in or not.
vii.Do not leave them out
The last thing you should do is to start excluding one of your friends in communications and activities because they are sick. It is important to maintain the friendship even if they cancel a couple of times. By involving them, they feel loved and valued.
Related Topics