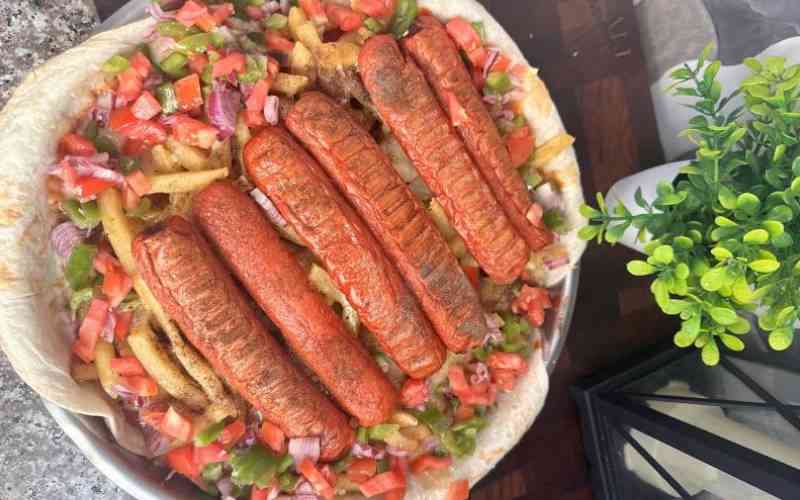 We are going to assemble some tortilla wraps and load them with all the goodness.
What you will need:
3-4 large tortilla wraps/ thin dry chapatis
2 cups pamodoro sauce/ tomato concasse/ sauce
1 teaspoon oregano
1kg fries, extra crispy
250g Mozzarella cheese
3 pieces Hungarian sausages
1/2 teaspoon black pepper
1/2 teaspoon paprika
1 bowl Kachumbari (for topping)
What to do:
Using a home kitchen electric grill, cook the Hungarian sausages for about 5 minutes or pan-sear them using a pan over medium heat.
Layer the tortilla wraps on a platter, spread the tomato sauce, sprinkle the oregano, add on the fries then sprinkle the cheese.
Place the cooked Hungarian sausages on top and bake in an oven at 180°C for about 5 minutes, or until the cheese melts and the wraps crusts on the sides.
Once you remove from the oven, sprinkle some black pepper and paprika then slap in some kachumbari to finish off the platter.
Let me tell you that you are going to Vurunyaaa like never before.
Enjoy!
Related Topics