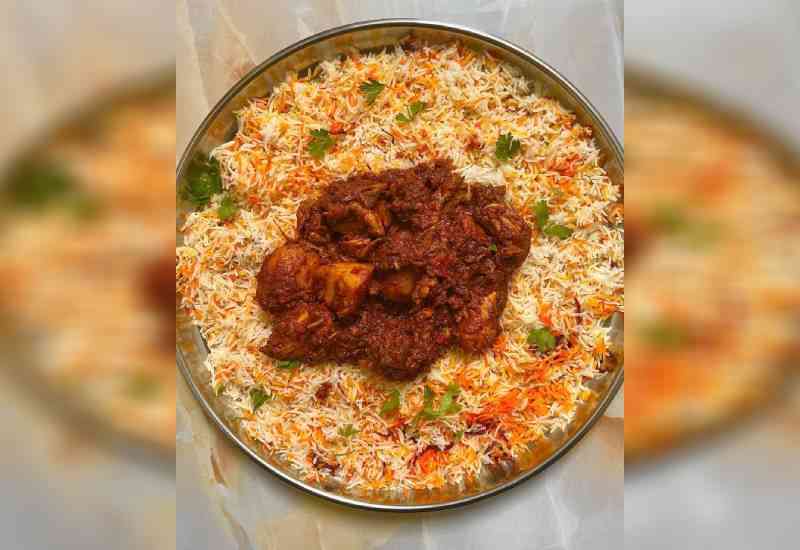 How about we make some chicken biryani this week? A quick and easy family meal.
What you will need:
Chicken biryani
1 kg whole capon, cut into eight pieces
1 teaspoon paprika
1/4 cup vinegar
500ml vegetable oil
4 large onions, sliced
1/2 kg potatoes peeled and cut into halves
1 teaspoon garlic, minced
1 teaspoon ginger, minced
1 tablespoon whole pilau mix
2 tomatoes, cubed
1 green pepper, finely diced
200g tomato paste
3 lemons, squeezed
250ml thick plain yoghurt
Salt to taste
Rice
2 cups basmati rice
4 cups water
1/2 teaspoon yellow food colour (mixed with 3 tablespoons water)
Salt to taste
What to do (Chicken Biryani):
In a deep frying pan, drizzle the oil and add the onions. Fry until golden. Remove from the oil and set aside.
Add some of the food colour to the potatoes and fry them (using the same oil you fried the onions in - to enhance flavour) until they are crusty on the outside. Keep aside.
Pour the vinegar, paprika and salt over the chicken and mix well, and set aside to marinate.
In a separate pan over medium heat, add two tablespoons of vegetable oil (use the oil you fried the onions in).
Now add the marinated chicken pieces and sauté for two minutes.
Mix the garlic and ginger with the pilau mix and add the mixture to the chicken. Mix thoroughly.
Add the tomatoes, peppers, tomato paste, salt and yoghurt. Mix well.
Then add the fried potatoes and sprinkle the fried onions on top. Cover and let the pot cook for about 20 minutes, on medium heat.
What to do (Rice):
Add the rice, and salt to some water and cook until it is almost ready. Sprinkle the food colour on the rice and add two tablespoons of the oil used to fry onions.
Cover with a tight lid and place on low heat to allow the rice to steam and become fluffy.
Since it is a family feast, serve the rice in a sinia (platter) and add the chicken together with the stew on top. Garnish with fresh coriander.
Related Topics