Home
/
Fitness
Four 'FitTok' challenges that actually make you fitter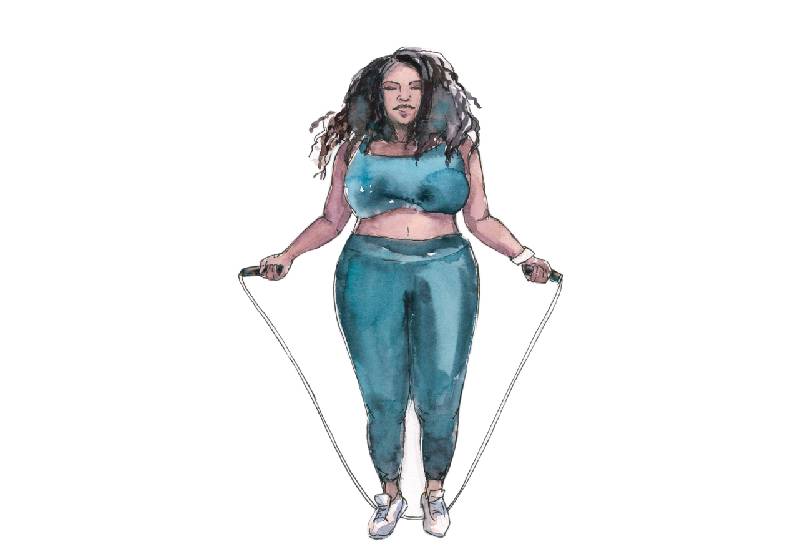 It seems that every time you're online there's a new challenge trending. Not all are fitness related but those that are can range from fun and easy to incredibly difficult and requiring a lot of skill.
Regardless of where you fall in the fitness range, whether you're couch-potato fit or #beastmode, fitness challenges on TikTok, also known as FitTok, are an incredibly fun way to stay motivated and get a workout in.
1.Push-up your age
If you've been dying to get your upper body stronger this is a great challenge to do. The best way to build up your fitness to do push-ups is…to do them! The push-up your age challenge does what it says on the box – you have to do as many push-ups as your age.
You don't have to limit yourself to standard push-ups, you can change it up and try military push-ups, diamond push-ups and if you're really challenging yourself, explosive push-ups.
The challenge can be as easy or as difficult as you make it, but including it a few times a week will really see your strength gains take off.
2.One hand two hand
This is an incredibly challenging core workout involving a variety of exercises including planks, mountain climbers, bear crawls and shoulder taps, to name just a few.
Grab a partner and try this workout and you are guaranteed to have those abs screaming. Bonus: the challenge also works your shoulders and arms.
This is a short and sweet challenge so you can do it multiple times in one session or do it every day for a set time. Regardless of what you choose, this is a great workout if you really want to challenge that core!
Take a quick survey and help us improve our website
Take a survey
3.The stair shuffle
This may require a little bit of practice and a lot of coordination but once you get the hang of this challenge you will be unable to walk up and down stairs like a regular person anymore.
Every stairway is a challenge and the stair shuffle is a fun way to burn calories and show off your fancy footwork.
Get a partner to film you so you can show off your new moves to all your friends!
4.Weighted hula hoop
This is the latest trend on TikTok, and users who have done it for just ten minutes daily are reporting back losses of almost two inches in a month.
If you want that snatched waist, the only equipment you need is a weighted hula hoop, although, if you're just starting out, an ordinary one would do in a pinch. This workout is not just fun, it really strengthens your core.
Fitness challenges work because you can generally do them without needing specialist equipment, you can ask friends and family to join in and they tend to be short and sweet.
Take pictures or videos of yourselves doing these challenges and share them with us via e-mail!
Related Topics