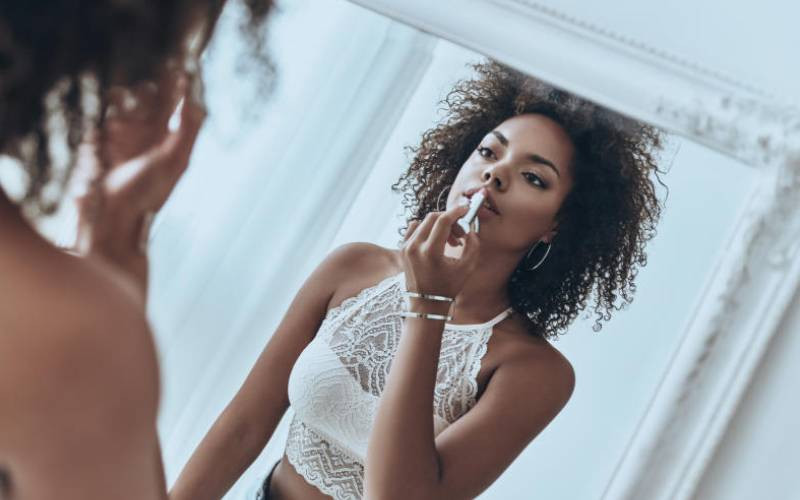 The popular no-makeup makeup look has been a star this year. We wouldn't really classify it fully as a trend because embracing natural features should be the norm anyway.
The thing that makes this look so special is, it's in between glam and natural so it's really the best of both worlds. Don't underestimate this look though because it takes a lot of practice to achieve.
But before all that jazz you should have the right things with you. Although everyone has their own list of products they need to pull off this look, these are the main ones:
Hydrating moisturizer
Healthy-looking skin is where it all begins. This actually applies whether you're doing minimal or heavy makeup, because it completely changes how everything looks.
So first, prep your skin by applying a hydrating moisturizer. This will prevent any patchy spots and help your makeup blend easier.
Foundation
Some people prefer to have their no-makeup look without any foundation which works well. But if you're looking for extra evenness in your skin tone, you should definitely go with some foundation.
The trick though is to use the right technique and apply a very light layer that will mimic bare skin. Copy what professional MUAs do by massaging in the foundation with your fingers because that helps the product spread more evenly for a natural finish.
Other alternatives that could also work are tinted moisturizers. These are lighter on the skin and perfect for this look we're going for as well.
Brow pencil
The brows also need to be done, without actually looking done. To achieve a flawless look, you should use a sharpened brow pencil or pen that will give you real-looking eyebrows.
With these products, you're able to draw more precisely as compared to a brow powder or gel that just coats the entire area.
As you fill in, do short, gentle strokes that will almost resemble your hair. Also, remember to choose a colour that is closest to the shade of your brows instead of black.
Mascara
Mascara would be better for this look as compared to dramatic falsies. You will have full eyelashes and still look effortlessly pretty.
If you're having trouble making your lashes pop, you could try and use a curler and some mascara primer first. Try and also do two or three layers for some extra volume but make sure you don't go overboard because it will start to get clumpy. The other easy option would be to find natural-looking strip lashes.
Lip moisturizer
The final step is to subtly enhance your lips. For this look, a bold lip isn't what will work since we're trying to make it look like you just woke up looking glamorous.
You could choose to go with a basic tinted balm with some shine. Other great options would be tinted lip oils or lip gloss.
If you want to apply lipstick instead, choose something that has a creamy texture rather than matte, and a colour that will blend in with the rest of the look.
Related Topics