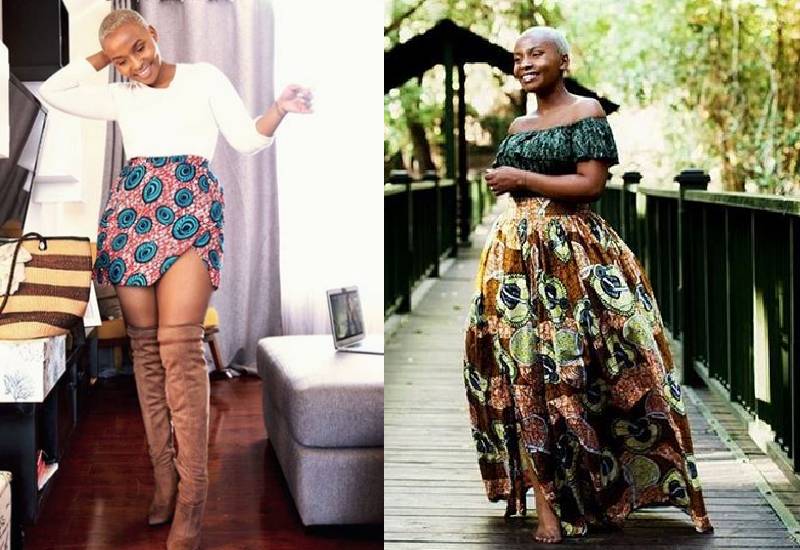 Ankara, popularly known as kitenge, is a staple piece to have in your closet. Whether it is a skirt, blouse, dress, trouser or coat, I am sure each of us has at least one of these pieces. Ankara is one of those pieces that stays classy and never goes out of fashion.
Even though this trend is common and normal to see around, most people still haven't hacked how to dress in Ankara pieces. Today I am going to tell you five easy ways you can style your Ankara skirt:
A button down shirt
Ankara skirts are all rounded, you can match them with any type of shirt depending with what you prefer. Ankara skirts can either be long or short, either way you can pair them with your button down shirt. In most cases always go for a neutral coloured shirt like white or black while dressing in Ankara pieces.
This is because Ankara comes in a mixture of different motifs and colours on the same piece, it is best to balance your outfit pieces by keeping one part neutral. For the best results go with a button down white shirt.
Denim shirt
As I had mentioned before, Ankara comes in mixed colours that are bold and just popping and you need to keep one side of the outfit toned down and neutral. Denim shirts are neutral and can match with any Ankara style you are going for.
READ MORE
You can also go for a denim jacket instead of a shirt. You can pair your Ankara skirt with a denim jacket with maybe a neutral coloured crop top or tank top to spice up the look. A chambray shirt can also pass as denim and match with your Ankara skirt perfectly.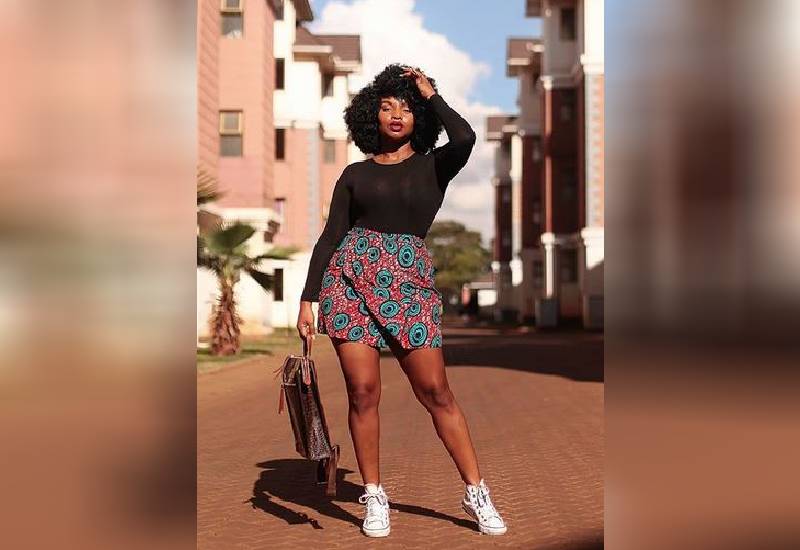 A T-shirt
This is another style you need to try, matching your Ankara skirt with a T-shirt. It combines Ankara that is classy and a T-shirt that is casual to give an edgy finish. When doing a T-shirt it is best to go with neutral coloured ones but sometimes the printed versions can also work.
When matching your Ankara skirt with a T-shirt you can add a leather jacket to the combination and see your outfit go from basic to chic in a second. You can also accessorize with a long necklace if you feel your outfit is going to look a little plain.
A blazer
Matching your Ankara skirt with a blazer is perfect because it can be done for both casual and official looks. If you want your outfit to pop while dressing in a blazer, go for a short Ankara skirt to balance help your pieces.
When you go for a long skirt and a blazer, you can pull it off but your outfit will not look edgy or balanced. Also ensure your blazer is neutral coloured so that it doesn't clash with your Ankara and make your outfit look tacky.
Print on print
The last but not least way you can dress in your Ankara skirt is by matching it with another Ankara piece. You can always match your Ankara skirt with a similar top design to give it a suit like touch or a differently designed Ankara piece altogether.
Although not all Ankara prints will look good together but most do give an edgy finish. But before trying this, always ensure the Ankara pieces are of the same texture and quality. Never combine Ankara pieces that are not of the same quality, one will always look cheaper. In the long run your outfit won't look chic.
Tip: Always match your Ankara pieces with white sneakers or rubbers to elevate your Ankara look.