Joy Wanja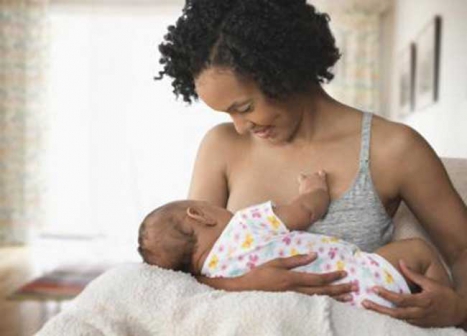 WHO Recommendations on breastfeeding
ALSO READ: Men have a critical role to play in breastfeeding during COVID-19 pandemic
• Initiation of breastfeeding within the first hour of life
• Exclusive breastfeeding – that is the infant only receives breast milk without any additional food or drink, not even water
• Breastfeeding on demand – that is as often as the child wants, day and night
• No use of bottles, teats or pacifiers
Ten facts on breastfeeding
• Breastfeeding should begin within one hour of birth and should be "on demand", as often as the child wants day and night
• It is safe and contains antibodies that help protect infants from common childhood illnesses such as diarrhea and pneumonia
ALSO READ: Mac Otani's heartbreaking breastfeeding challenge with ailing wife
• Breast milk is readily available and affordable, which helps to ensure that infants get adequate nutrition.
• Exclusive breastfeeding reduces risks of breast and ovarian cancer, type II diabetes, and postpartum depression for the nursing mother.
• Adolescents and adults who were breastfed as babies are less likely to be overweight or obese.
• Breast milk is the natural first food for babies, it provides all the energy and nutrients that the infant needs for the first months of life.
• Breast milk promotes sensory and cognitive development, and protects the infant against infectious and chronic diseases
• Exclusive breastfeeding reduces infant mortality due to common childhood illnesses such as diarrhea or pneumonia, and helps for a quicker recovery during illness
Source: WHO
ALSO READ: Breastfeeding 101: What is cluster feeding?