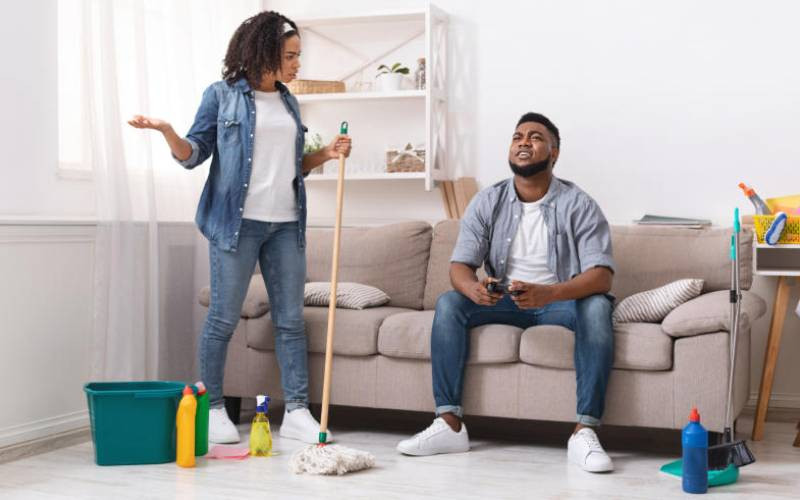 The whole point of a holiday is for people to have enough time to relax and unwind. Offices are closing down for the holidays and people are booking their leave days so they can de-stress and prepare their minds for a new year.
This is definitely good news for everyone, because we all deserve a rest but, not for employers. You still have to find a way to keep everything stable meanwhile and that is certainly not easy.
For employers who have house helps at home, this can be one of the most stressful seasons of the year, especially with younger kids at home. There is more work to do with no help around so it almost feels like you're still on duty.
But, there is hope because you can still manage to stay organized until your house manager resumes their duties. Here is how you can have a smooth December:
Divide the chores
You need to have time for yourself this holiday and that is why you shouldn't struggle to do everything on your own. Share the duties with others around the home so that the burden isn't all on you.
If you have kids who are old enough to pick up after themselves, you can have a talk with them and let them know that they need help. They can pick up their toys after playing, wash their own dishes and keep their rooms clean.
You can also get your partner on board by splitting the major chores. That way the home stays organized and you all get to relax.
Avoid letting the laundry and dishes pile
Once dirty dishes and laundry accumulate, it's downhill from there. You get so stressed because you have to spend more time getting everything done.
Instead of letting them pile, you can multitask. Like, if you're waiting for the rice to cook, wash the few dishes that are in the sink.
Prepare meals in batches
You should also try and choose specific days when you will be preparing meals instead of cooking every single day. This will make things a lot easier for you since you will have meals ready on time minus the chaos.
Think of simple meals and prepare them over the weekend and once during the week, then store them properly in the fridge or freezer.
Forget perfection
Perfectionism will ruin your joy very quickly. You need to do what you can and let the rest be even if it's not up to your usual standard.
If the kids forget to pick up the toys or you see that something isn't perfectly arranged, no big deal. Focus on celebrating Christmas with the people you love.
Get a part-time helper
There is no need to force issues when you know you're getting overwhelmed. It's not fair on you to have an exhausting year, then an exhausting holiday. That will leave you looking worn out in January.
There are still part-time helpers ready to work so if you feel you can't handle it, bring in someone to help you out.
Related Topics