Kitchen gadget: Balloon or piano whisk
Food By
Wambui Kuria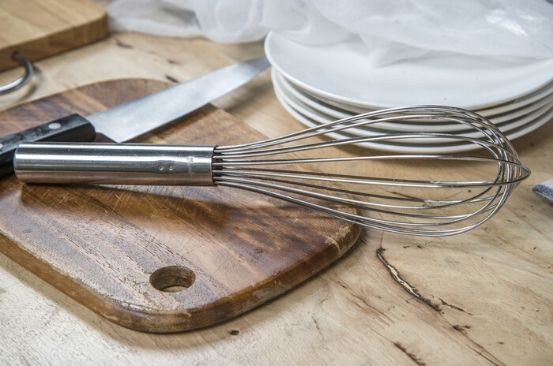 These are strange names for a kitchen tool, don't you think?
ALSO READ: Kitchen gadget: Slow juicer
This whisk is a must-have in any kitchen. It has a series of wire loops joined at the end that are held together with a long narrow handle. For use on non-stick cookware, a whisk with plastic loops would be the best.
Whipping cream, making custard, whisking creamy soups, whisking eggs or the occasional scrambled egg meal, a whisk is the tool to have in hand. When buying a whisk, stainless steel is your best bet as they are less likely to rust.
Hold the whisk in your hands and mimic the whisking motion to ascertain the handle is comfortable (when not buying it online). Some whisk handles come in silicone or are molded making for an easier grip when hands are oily or wet.
Find a whisk online or at a major supermarket or kitchen utensils shop. This item has a wide range on pricing. An estimate would be from as low as Sh100.?