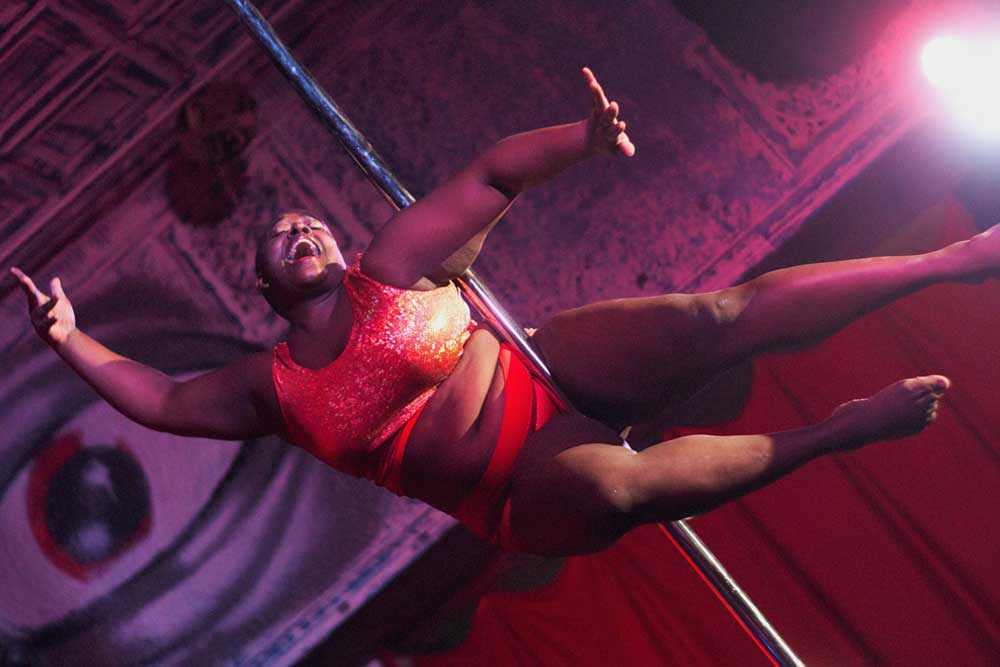 In the world of pole fitness, Roz Mays stands out from the crowd. Weighing in at 104 kgs, the 35-year-old is not the typical woman some would expect to see on a pole, let alone teaching a class. But Roz is a certified pole instructor and personal trainer in New York City, proving her naysayers wrong.
Roz grew up in a body-positive household in Long Island, and her parents encouraged her never to let her size hold her back. Despite being a physically active child, Roz developed from a chubby child into a chubbier adult. She hit rock-bottom after graduating from university and landing a sedentary job, which saw her weight rise even further.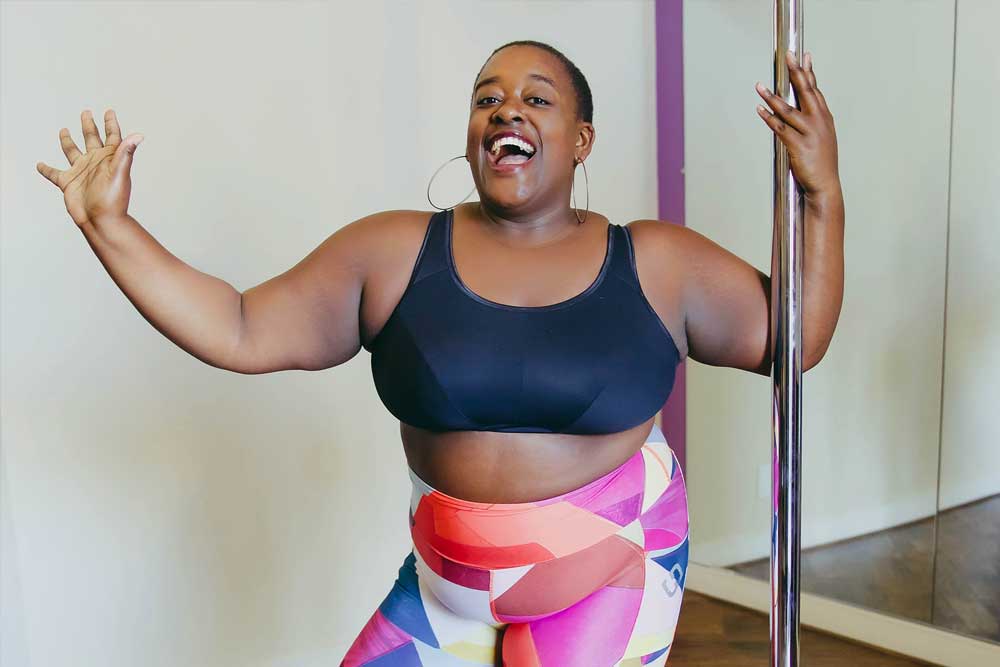 She signed up for a gym and was immediately hooked on their dance classes, especially the pole classes. Despite being one of the biggest in her class, she excelled at it and competed in her first pole competition in 2010.
Teaching classes began as a discreet side hustle that has burgeoned into a full-time career. She now teaches full-time at a New York studio and has appeared in movies and has a client list that boasts several celebrities.