The Standard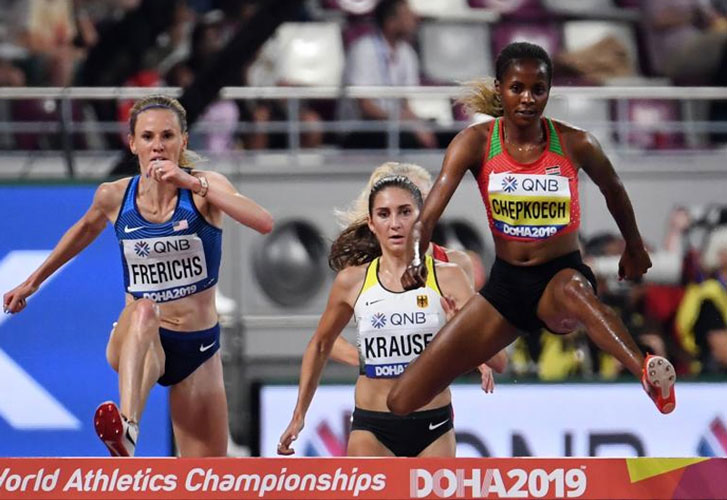 World 3,000m Steeplechase recorder holder Beatrice Chepkoech has won 15 of her last 17 steeplechases and will lead her compatriots, Hyvin Kiyeng and Celliphine Chespol as the trio seek to return the title back home.
ALSO READ: Kenya's Lilly Awuor joins Borussia Pankow in Germany
On Friday, the Kenyan trio ran the heats of the women's 3000m steeplechase to the script earning an automatic qualification to the final.
Chepkoech, who missed water jump to wreck her winning chances in 2017 cruised to the final after posting 9:18.01 in winning the heat.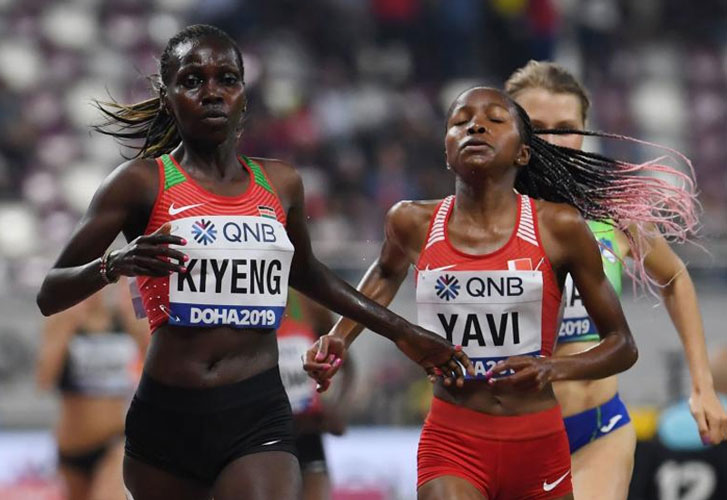 Kiyeng, the event's champion in 2015 in Beijing also topped her heat three with steady 9:29.15 while two-time world Under-20 champion Chespol made the automatic qualification after clocking 9:24.22 in third.
The three Kenyans have promised to bring the title home after what they termed 'a lack of coordination at the 2017 Worlds in London' that saw them lose the gold and silver to Americans Emma Coburn and Courtney Frerichs. They face off again tonight.
Apart from the American, the Kenyans are likely to face the challenge from Uganda's national record holder Peruth Chemutai, who won heat one in 9:21.98.
The team is set to deploy teamwork tactics: "I just pray to be in good health as we head to the world championships. I promise we will run as a team and win gold for Kenya," said Chepkoech before departing for Doha.
Kiyeng, also on the same page as Chepkoech, said after the heat race: "I was feeling ok during the race. Now I'm looking for the final. I am strong. The aim was to qualify for the final."
ALSO READ: Living beyond the horror of an accident
She added: "The tactics were just to run in front and control the race. We have good conditions here. They are using AC, so the temperature is not too high. I like it. The body is ok now, ready for the final. We are planning for a 1-2-3 for Kenya in the final."
The three women will run the steeplechase final today at 9:50 pm.