Audrey Masitsa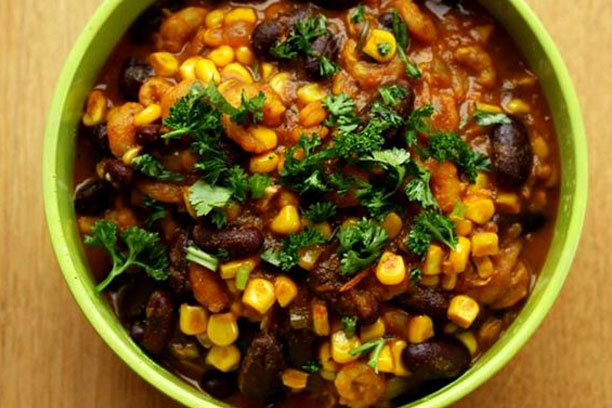 If you are looking for meals that are delicious, nutritious and that won't break the bank, look no more. With just a few ingredients, most of which might already be in your kitchen, you can put together meals that will leave you licking your fingers and asking for more.
Githeri can be cooked in a variety of ways it depending on personal preferences. You can have it with a side of meat or add vegetables.
Ingredients
2 cups githeri (pre-made from your local grocer) – Sh. 20
1 medium onion, cubed – Sh.10
2 medium tomatoes, cubed – Sh. 20
1 courgette, cubed – Sh. 20
ALSO READ: Recipe: Simple vegetable curry
1 medium carrot, cubed – Sh. 10
1 avocado – Sh. 30
3 cloves of garlic, crushed – Sh. 20
1 tablespoon tomato paste/tomato puree – Sh. 10
½ teaspoon garam masala
1 teaspoon of Royco
Cooking oil
ALSO READ: Easy recipe: Sirloin steak with roasted garlic
Salt to taste
Method
In a pan/sufuria, heat the oil.
Add onions and leave to cook until translucent.
Reduce the heat and add the tomatoes and garlic and allow to cook until tomatoes are soft and mushy. Stir to make sure the garlic doesn't burn.
Add the tomato paste, garam masala and royco and leave to cook until the tomatoes look darker in colour.
Add the courgette and carrots and leave to cook slightly.
Add the githeri. Cook. Stir to make sure it doesn't burn.
Add salt to taste.
Serve with avocado.
Amount spent – Sh. 140!