PHOTOS: First Lady Margaret Kenyatta steps out in a traditional Turkana attire and stuns Kenyans
Achieving Woman By
Wanja Mbuthia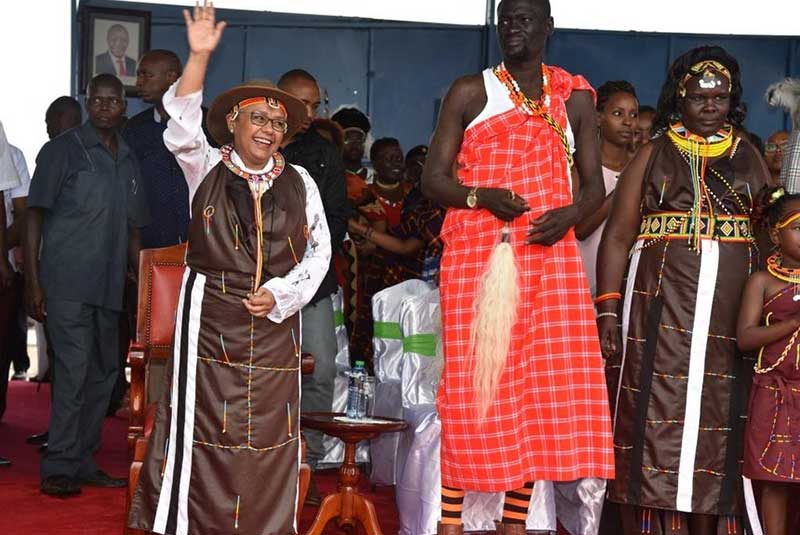 ALSO READ: Five mistakes to avoid when decorating your bedroom
First Lady Margaret Kenyatta never disappoints when it comes to dressing up for occasions. She is always dressed for the occasion be it an official meeting, a cultural event or just a casual meet up.
Despite having turned 54 recently, the First Lady's fashion and style has always left us wowed!
Yesterday was no exception as she stepped out donned in a full traditional Turkana outfit. She was at Lodwar alongside Turkana Governor Josphat Nanok where she presided over the official opening of the 4th Turkana Cultural and Tourism Festival 'Tobong'u Lore'.
The First Lady, who braved a heavy down pour synched with the locals and even participated in the local dance, something that amused Kenyans online.
The First Lady expressed hope that by bringing together thousands of people every year, the event would bring back home the Kenyan diaspora to participate and appreciate the potential of devolution.
Here are photos and video from the event:
ALSO READ: Confession: My friend is being nasty after I said no to big financial loan