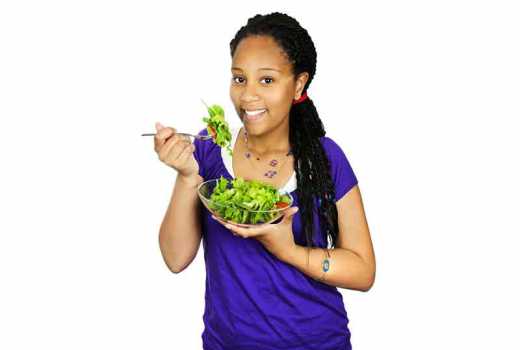 Blame it on popular culture or health concerns whatever the case, more people are have started adopting the practice of not using animal products such as meat, eggs, dairy products and other animal substances in their diet. But it's not easy once you decide to go vegan. This especially if you decide to do so overnight. Truth is, it is not what you expect. Your body has to go through a transition as it adopts to a plant based diet.
This will not be pretty and can lead to some serious detox emotions to the foods you were accustomed to.
Below are some of the things that happen once you go vegan that no one ever tells you.
Energy and weight issues
When consuming plants which in nature have lower calories than animal foods, it means you eat larger volumes of food in order to get all the calories you need. By under eating as if you were on a meat and dairy diet, you risk having health problems. You can end up with low energy levels and feeling sluggish due to not eating enough. Opt for whole vegan foods and skip processed sugar, oils and other junk that have no nutritional value.
Huge cravings
When you change your diet and become a vegan, you can be sure to have some cravings for non-vegan food. This is because we are creatures of habit and your body became accustomed to a type of food. The faster you dive into a vegan diet the faster you jump out. Takeit step by step and start by adding a few foods here and there.
Cravings also come from not eating enough and you will always be on the lookout for calorically solid food. If you really have to have junk food, go for vegan versions like vegan pizza, coconut ice cream etc. as your taste buds adjust.
READ MORE
Poor state of health
Unfortunately some people view veganism as a quick fix or a trend diet. They go on it for a short period of time and make it unreasonably preventive, consume primarily vegetables and overall not enough calories which in turn leads to deficiency in vitamin B12 and calcium. Make sure whatever you are consuming is a balanced diet.
Anemia
Due to poor diet, lacking in key nutrients, vegan newbies suffer from the most common type of iron deficiency, anemia, which occurs when a person isn't getting enough iron in their diet. Iron is essential to the creation of hemoglobin in the blood which in turn carries oxygen from the lungs to the body's other organs. This leads to dizziness, fatigue and weakness.
Osteoporosis
This occurs when the body does not form enough new bone over time. Getting enough calcium in the diet is crucial to the development of new bone in adults. Major dietary sources for calcium include milk, cheese and yogurt but vegans can find it in vegetables such as spinach and in soy products like soymilk which you need to consume a lot of. Lack of calcium also causes hormonal imbalance due to high estrogen levels.
Digestion problems
When you start replacing animal products with healthy plant-based foods like grains, vegetables and legumes, you suddenly get a whole different composition of food. Changing too fast can result in constipation, diarrhea and bloating. Why? Due to fiber. It is an indigestible part of plants that cannot be found in animal products and most processed foods. Transition slowly to avoid stressing your digestion process.
Hair loss
Adjusting to a diet without protein-rich meats and fish could affect hair cell renewal and health. Protein is one of the most important nutrients for healthy hair. Keratin a substance that provides the strength and structure of hair is a protein and our body makes it from the proteins that we eat.
Skin breakouts and nails
When you switch to a vegan diet you will find that your skin breaks out more often and you will be disappointed by the dull appearance of your hair and nails. This is because your body is detoxing and some of the organs it uses to do so is the skin.
Trouble sleeping
Due to the systemic change in your body, sleep patterns become controlled. During detox it is usually hard to sleep because your body is working overtime to get rid of toxins.