Wesley Kipng'enoh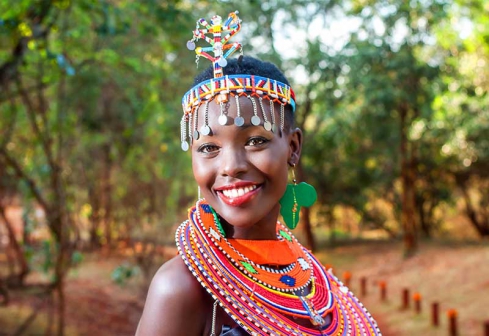 Magline Jeruto , former travelling consultant was crowned Miss world kenya succeeding Miss World Africa Evelyn Njambi
A letter addressed to Uhuru Kenyatta by Terry Mungai reveals their woes in the ongoing Miss World competition in China
Magline Jeruto (24) is just a heartbeat away from clinching the Miss World beauty pageant title. On Saturday 18 November 2017, Stephanie Del Valle of Puerto Rico will crown her successor. Fingers crossed, it could be Jeruto.
The only other African country to win the title was Nigeria's Agbani Darego in 2001 when the event was held in South Africa.
If Jeruto wins this coveted title, she will put Kenya on the global map at a time when the country is navigating a political quagmire that has dragged on for three months.
However, all is seemingly not well, at least for Jeruto, SDE can now authoritatively reveal. It is only days before the 67th edition of the Miss World pageant event that will be held at the Sanya City Arena in Sanya, China PR. According to Miss World Kenya Franchise Director Mrs Terry Mungai, the Miss World Kenya team is going through difficulties due lack of funds. To date, no funds have been disbursed by government of Kenya through relevant ministries.
Mungai is now sending an emotional appeal to President Uhuru Kenyatta on behalf of Jeruto who is already in China.
"…expenses such as airline tickets, wardrobe, accommodation, and participation expenses have to be facilitated to create a conducive and equal environment for all contestants," pleads Mungai who adds that she has had to incur personal debt of up to KSh 2.5 million to support Jeruto, who she describes as "Kenya's hope."
"It's my humble submission that Ms Magline Jeruto is not only performing a national duty but is the face of Kenyan beauty to the world," adds Mungai.
The Ministry of Sports, Culture and the Arts will once again be under spotlight, a few months after an uproar during the Olympic competition where the ministry was accused of misappropriation and mismanagement of funds.
Mungai says the Miss World team in China is optimistic, however, the financial challenges is already affecting their performance. "Find it in you to hear our simple plea," she pleads with President Kenyatta.
Beautiful girl from Elgeyo Marakwet
After two previous unsuccessful attempts, Jeruto succeeded Evelyn Njambi, the Miss World 2016-Africa during the Miss Elgeyo Marakwet county competition. She later beat other contestants from 46 counties to be crowned Miss World Kenya in September 2017. In 2016, she was ranked fifth.
After her win, the inter webs were on fire as Kenyans noted her striking resemblance to Kenyan Oscar winner and Hollywood actress Lupita Nyong'o. Jeruto has beautiful black skin, a long neck, short hair, sparkling eyes and sports a height of 5'6″.
Before her win she worked as a travelling consultant in a private company in Nairobi, a role she says was motivated by her passion for both tourism and nature. Humbled by her win, Jeruto told SDE that she wished to upscale her activities in supporting children with autism.
Asked about what she felt about the possibility of being crowned Miss World, "It is an honour for me to represent my country out there. I hope to do my very best and hopefully bring the title back home," she said in an interview with SDE