Eve Woman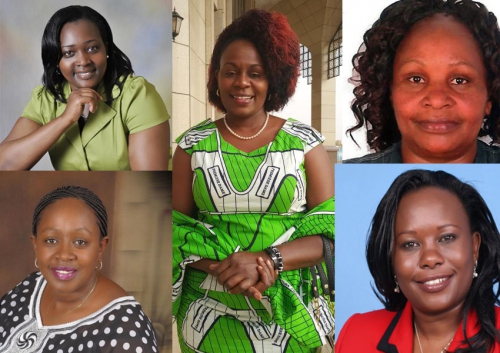 who is your woman rep?
There has been a lot of concern and public outcry that women representatives across the country have failed to honour their promises and work for the development of their respective counties just as they had promised when they took over the positions in the last general election.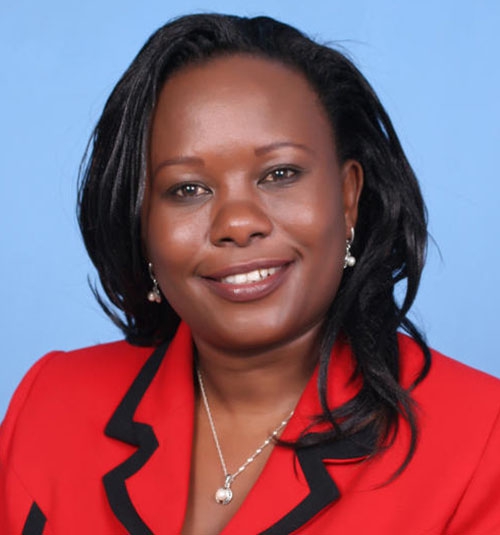 16. COUNTY: Migori
NAME: Dennitah Ghati
INTERVIEW: Maureen Odiwuor
Since she took over office, Dennitah Ghati says she has been able to work on her key agenda.
Supporting girl child education in the county is one of them. She has contributed to the construction of Nyabisawa and Kamsaki Girls Secondary Schools dormitories in Uriri constituency. She has also participated in the building of Oruba mixed laboratory.
"I am planning to soon launch a mentorship program for girls in schools to promote education in the county," she says.
Despite not having funding/kitty from the government like CDF, she has partnered with several NGOs and partners on the ground to empower women and youth.
On economic empowerment, she has mobilized women of the larger Migori County to form strong groups, and assisted them get financial aid by registering them with the ministry of social services in the county.
" I have also launched table banking in collaboration with Rachel Ruto and through the initiative I am training women from all the 40 civic wards on saving and entrepreneurship skills. I have also linked women with financial institutions in Migori and they are receiving services including loans," she says.
She intends to launch Migori Women Sacco soon.
"To further support women small scale traders in Migori, in collaboration with Coca-Cola, we launched the 'Coca-Cola 5BY20' program where women from all wards received over 200 cooler boxes and two crates of soda to boost their businesses. I also trained them on budgeting, saving and entrepreneurial skills," she says.
As an expert in human rights she is also conducting civic education on the tendering process to ensure women apply for tenders.
Her main challenge is lack of funds to implement the projects and therefore relies on partners to implement them.
"The county also has 40 large civic wards that have unique challenges and I have to try to reach all of them. Poor infrastructure sometimes makes it had to reach all areas" Ghati says.
Major challenge facing women in my county is lack of water where women and girls have to walk long distances searching water.
"I will prioritise this water issue in the upcoming fund to ensure women have water through building boreholes to provide water," she says.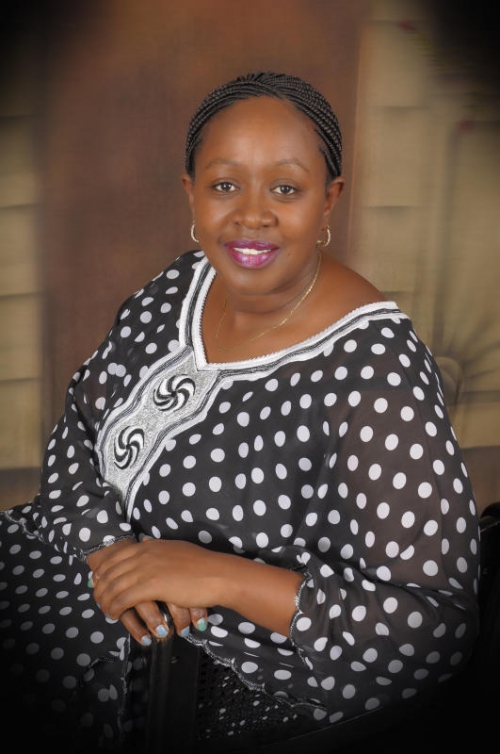 17. COUNTY: Murang'a
NAME: Sabina Wanjiru Chege
INTERVIEW: Sylvia Wakhisi
Sabina Chege was a Communications Manager and a Journalist before she took a plunge into politics.
She is the Chairperson of the Parliamentary Committee on Education, Science, Research and Technology, a role that she says has enabled her impact positively when it comes to education matters, not only in her county but also in the entire country.
"One notable achievement we have been able to realise as a committee is the scrapping of the Kenya Certificate of Primary Education and Kenya Certificate of Secondary Education examination fees. This will in turn enable every student to sit for their exams," says Chege.
Through her foundation, Sabina Wanjiru Chege Foundation, she is supporting the education of more than 50 students from her county by providing them with full scholarships. She also organises for mentorship activities in schools.
As the women rep Murang'a County, Chege says she has been able to initiate table banking with a revolving fund of over 20 million.
She also saw the need of taking care of the elderly and has since supplied 7,000 blankets to the elderly people in Murang'a.
She is currently drafting a Bill, "Nursing Mothers and Childcare Public and Workplace Facility Bill" which she hopes to soon bring to the floor of parliament.
"I want to ensure that women who are breastfeeding have a facility where they can be able to change and breastfeed their children," says Chege.
She is also training women on planting soya beans and has a ready market. She has organised trips to Narok and Migori for the women for them to be equipped with more knowledge on how the crop is grown.
Despite her achievements, Chege is concerned that the role of women representatives has not been fully understood which poses a great challenge to them.
"There are no clear roles between the governor, senator, MP and the women rep. The people's expectations of women representatives are very high yet they are not funded like their counterparts. As the women rep of Murang'a I cover seven constituencies and 35 wards. All the projects I have initiated and others am working on are as a result of partnerships with friends and other bodies," she explains.
On the other hand, she cites the challenge of other leaders such as the governor, senator or MP viewing the women rep as a threat.
"Once they see you are becoming strong, a hardworking woman trying to deliver every promise you made to the people, they see you as a threat and sometimes it becomes difficult to get their support," she says.
Chege hopes to spearhead more projects for the women, youth and persons living with disability.
She says: "I am keeping track of the number of youths who have graduated so that I could connect them with potential employers as well as provide them with training on entrepreneurial skills. On the other hand, of concern is that women in Murang'a work very hard but getting money to start a business becomes a challenge. With the help of Joyful Women's Organization (JOYWO) in Murang'a County, we have tried to teach women on how to invest wisely and help them to get markets for their products."
She is married with three children-two girls and a boy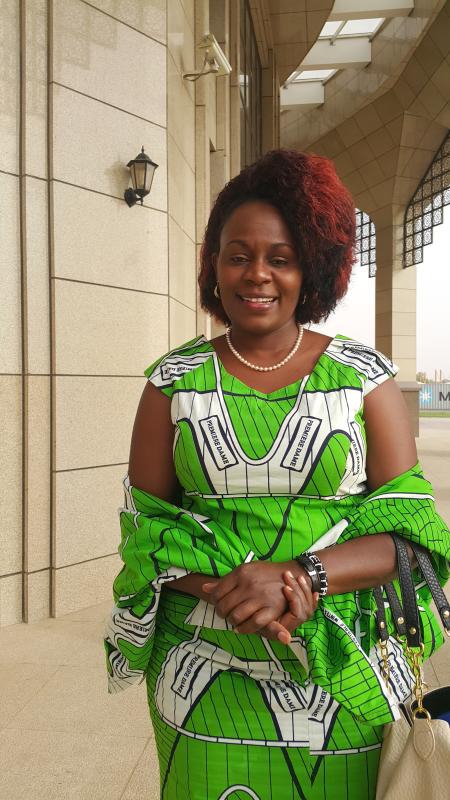 18. COUNTY: Nyeri
NAME: Priscilla Nyokabi
INTERVIEW: Sylvia Wakhisi
Priscilla Nyokabi has remained one of the most vocal and outstanding women representatives the country has had.
And as she says, it has taken her lots of hard work and courage to speak.
"I work 24/7 and am glad the government has given us space as women leaders to serve the people. Women need to be appreciated and supported when it comes to leadership. On the other hand, I come from a background of defending the poor having worked as the Executive Director at Kituo Cha Sheria.
Since she became the Nyeri women representative, Nyokabi says she is proud of having made some achievements in her county, one of them being fighting hard to exempt maize fees for maize farmers.
Besides promoting the use of solar and cheap electricity, she has also overseen the Uwezo Fund regulation and the 30 per cent preferential procurement for women, youth and persons with disability as well as training people on it and anchoring it to law.
She says: "I am also involved in a number of school development projects including a library project at Witima Secondary school. I have also assisted in the construction of large capacity dorms at Gataragwa Girls where we also did an ablution block, at Muruguru Girls where we also did a library and Karima Boys. Other than that, we have also started the Nyeri Alcohol Rehabilitation Centre and anti-alcohol games for the youth since alcohol is a big problem in our county. I have started training sessions on healthy living for groups of women especially now that Mukurueni leads in diabetes cases."
Despite her achievements, Nyokabi says there are challenges that she faces including politics, which she says is a big challenge to development since very leader works on their mandate, lack of funds, and high expectations from the people.
"Another big challenge in our county is child sexual abuse. For example, at the Nyeri Provincial General Hospital where we have the Gender Based Violence(GBV) clinic, currently about 200 cases have been recorded yet only 12 have been reported to the police since many times the culprits are wither step-fathers, uncles or cousins," says Nyokabi.
"We are creating a GBV centre at the Nyeri police station which we hope will go a long way in curbing cases of child abuse. We also want the county to be safe for both men and women hence I have come up with the Protection against Domestic Violence Act. As the Chairperson of the Caucas 47, together with other women representatives, we have been lobbying for the Affirmative Action Act to aid affirmative action groups like women, youth and persons with disability," she explains.
Nyokabi now hopes to see to it that many other development projects in Nyeri will be commissioned and put into utilisation. She has also come up with a motion on Access to Information which she is moving as a private member since she feels there is a gap between government programmes and the citizenry.
She is married with one daughter.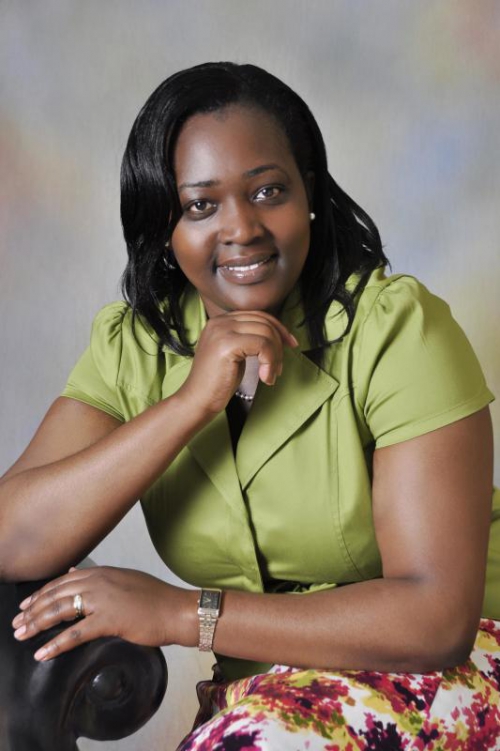 19. COUNTY: Narok
NAME: Soipan Tuya
INTERVIEW: Charles Ngeno
Kudate says she has empowered over 1000 women groups through table banking.
Soipan said the women groups have raised over Sh60 million revolving fund as well as training women on how to save and access credit facilities.
"I have also established a county-wide revolving fund through which over six groups are funded to initiate income generating projects," said Soipan who added that her initiatives are geared towards setting a pace for women empowerment.
She also cited the employment of 40 youths to help in training women on table banking as one of her other achievements and revealed that plans of acquiring motorbikes for the youths are underway so as to improve their efficiency.
However, Soipan said the greatest challenge she faces is the fact that she is compared to the Governor and MPs who have been set aside funds.
"The governor receives over Sh2 billion each year while each MP gets over Sh110 million through the CDF. The MPs also wrestled the Uwezo Fund from us but the electorate expects us to contribute like our fellow MPs," she stated.
She said the inability by the constitution to set aside funds for the women representative across the country has continued to propagate the stereotype that women cannot be good leaders.
To her the biggest challenge that faces women is lack of awareness and information on how to empower themselves.
She also said the counties they cover are very extensive on top of not having resources allocated to them.
"Majority of the women are illiterate and thus lack information on how to access loans. Majority do not know how to write proposals and lack collateral to use in accessing the loans," she said.
She says her agenda for the remaining part of her term is to continue creating a platform where women will be sensitized on affirmative action.
At a national level she said she is pushing for the realization of the two-third threshold as well as sensitizing male MPs to realize that women are part of this country's development agenda.
"I have a Bill coming up which proposes that 2 women representatives be elected from each county. We have also succeeded in convincing the Treasury to set aside Sh2.03 billion for the 47 women representatives to initiate projects in their respective counties," said Soipan.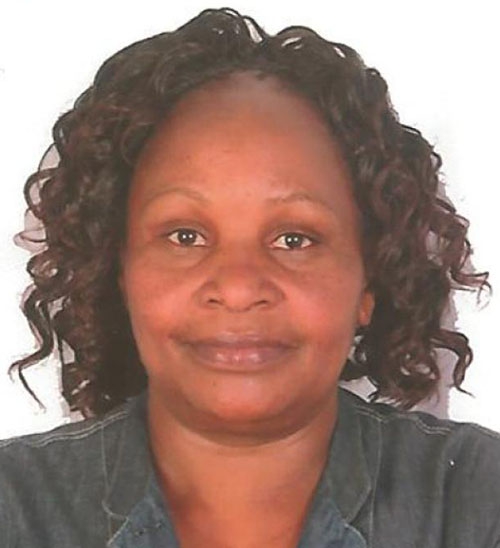 20. COUNTY: Nyamira
NAME: Alice Chae
INTERVIEW: Maureen Odiwuor
Alice Chae has been able to spearhead table banking concept launched in December 2013 which currently has 542 members with a revolving fund of Sh. 27 million.
Being the patron of Uwezo fund in the county she has been encouraging women, youth and those living with disability to take up the money and invest it wisely.
"I also introduced the Alitosha detergent initiative where 200 women groups have been empowered and are now making and selling liquid soap," she says.
In her county, Female Genital Mutilation (FGM) is being practised secretly. She is therefore waiting for Social Affirmative Funds to be able to mobilize all stakeholders so as to find a lasting solution and identify an alternative rite of passage.
"We also have solar projects for 80 year olds. My office has so far given 172 solar lamps and slowly the number will grow," she says.
They also intend to start light industries, cold storage facilities, construction of market shades and light them up with the Social Affirmative Funds.
Her main challenge is funds to operate and the fact that the one- third gender rule is also another issue where she feels the woman decision making has not been valued and accepted.
With the funds, she also intends to provide Social-cultural development and nurturing of youth talents, civic education and community sensitisation on government programs, support affirmative action groups, establish rehabilitation and counselling centers, enhance access to services of Gender Based Violence, FGM, child marriages, rescue shelters, health facilities, legal aid centers and provision of sanitary towels to needy girls across the county.