Home
/
Achieving Woman
I found reason to beat low self-esteem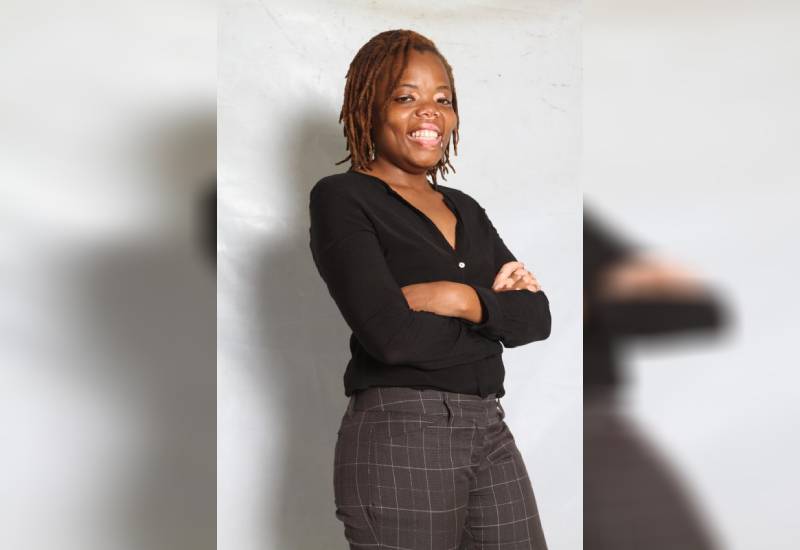 June Omole is a systems control engineer at Kenya Power.
I'm usually up at 6am and prefer to read in the morning because I'm normally so attentive then. Sometimes I will tend to my small garden then get my four-year-old son ready for school before heading off to work.
My job involves the management of the national electricity grid. This means I ensure at any given time that the national grid is secure, reliable and as economical as possible. Other duties involve facilitating and coordinating outages, restoring the grid system after breakdowns, among others.
When you are book smart, it is easy to think life will be easy. I always performed well in school, especially in math and the sciences. That's why I was attracted to the STEM field.
When I graduated, I thought it was time for the world to reward me. That's what I was taught – work hard and you will reap the rewards. There's this song: "Someni vijana muongeze pia bidii, mwisho wa kusoma, utapata kazi nzuri sana."
I went into the world with this mentality. I was surprised at how harsh the job market turned out to be. It was not easy to get a job and I floundered in my first two jobs because I was not clear on what I wanted. I also lacked guidance. I think I should have looked for guidance from the word go.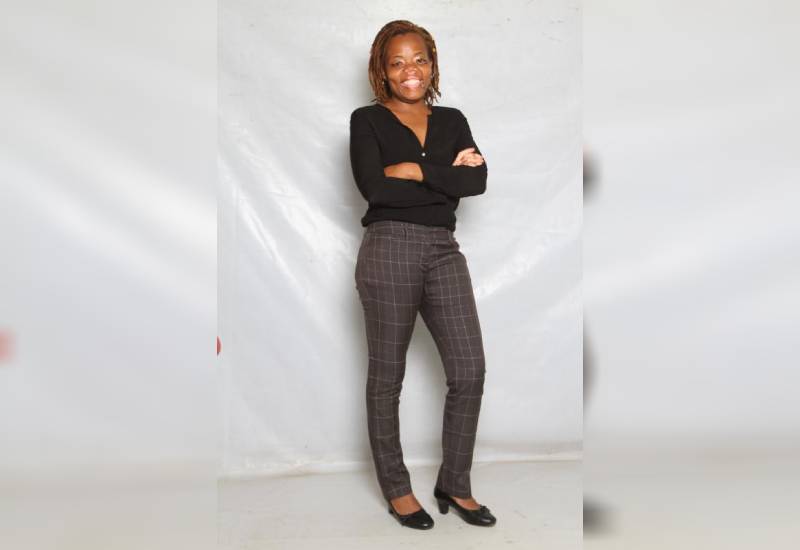 When I was struggling at work, I decided to seek out mentors. I started to look out for women leaders within and outside the industry, women who seemed to be clear on their ambitions.
At first, I observed them from afar and watched how they carried themselves. Then I gathered courage and started knocking on their doors to ask them about how they dealt with the things I was struggling with.
These included how to know you're on the right path and how to make time for family. I think it is important to work closely with women because there are things only a woman would understand, especially in a male-dominated field such as the one I'm in. What I leant from my interactions with them is to do the things that scare me and that it is okay to fail.
For the longest time I wasn't sure of the path to take because engineering is a wide field. Also, I didn't have mentors in the beginning.
As time went by, I started getting clear on what I wanted. When I started out in my career, I just wanted a job that quickly brought in a lot of money, but I didn't like what I was doing.
I joined Kenya Power eight years ago and passion drives me now, and my passion currently is to ensure there is secure, reliable and affordable power to Kenyans. I love my job because I learn something every day and no day is ever the same.
In 2018, together with three other Kenyans from various institutions in the energy sector, through the Nuclear Power and Energy Agency, we were selected with full scholarships to join KEPCO International Nuclear Graduate School in South Korea. I graduated with a Masters of Engineering in Nuclear Power Plant Engineering.
One of my lowest points was in 2014 when I developed the skin condition vitiligo. It caused me depression and low self-esteem. It started on my fingers, moved up my arms and eventually spread to my face.
I was not so worried about it at first but there came a time when I would hold out my hand for a handshake and people would hesitate. Then came the stares. It started eating me up and even started affecting my relationships.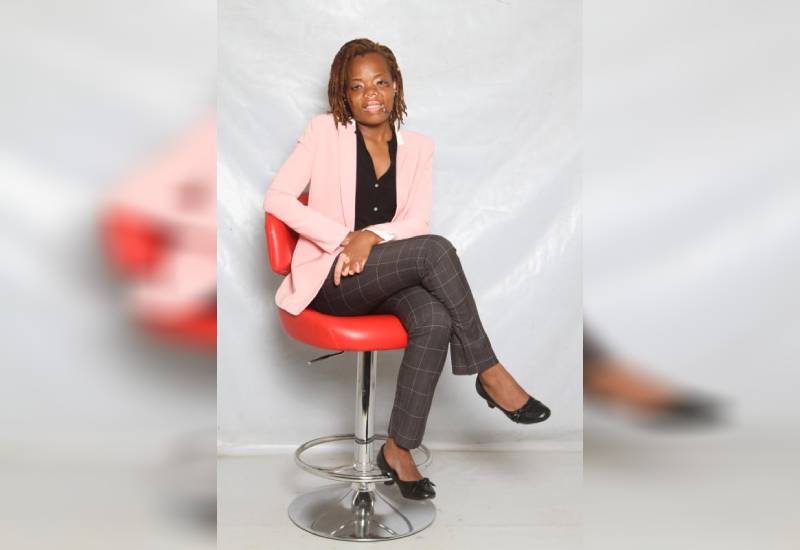 The low self-esteem also seeped into my work. A turning point came two years later, in 2016, when I had my son. I wanted to raise a confident man, and to do that I had to be confident myself.
What gave me the push was knowing vitiligo can run in families and realising that I could pass it on to him meant that I had to prepare him by teaching him to love every part of himself. And to teach it I had to model it.
It was not an easy journey and certainly did not happen overnight. It took a lot of affirmations from myself and people around me who told me I am beautiful and with time I started believing it.
Even though vitiligo caused me anguish at first, now I am better for it. Before it was like a hat I wore everywhere I went now I don't even see it. I really had to work hard on myself to get to this place.
There is a certain freedom that has come with it. Realising that I am imperfect, all the way from my face, means I am less afraid of taking risks, less afraid of change, less afraid of failing, and less afraid of asking for help.
Self-care to me means taking good care of my health and minding my mind, which means I am very deliberate about what I allow to get to me. It also means making time for the things I love. I love being a mother and spend as much time with my son as I can.
When the pandemic hit, I started gardening and I do enjoy tending to my sukuma wiki. Saturday mornings are my opportunity to reset. You will find me walking in Karura, or hiking at Mount Longonot or Kilimambogo.
There's something great about being in the wild. Suddenly, you realise how small you are compared to the awesomeness around you. Even your problems start to appear smaller. I enjoy travelling and the last great place I visited was South Korea when I went for my studies. I enjoyed my stay there and went on lots of road trips. I also loved the hiking trails.
Related Topics