Gardy Chacha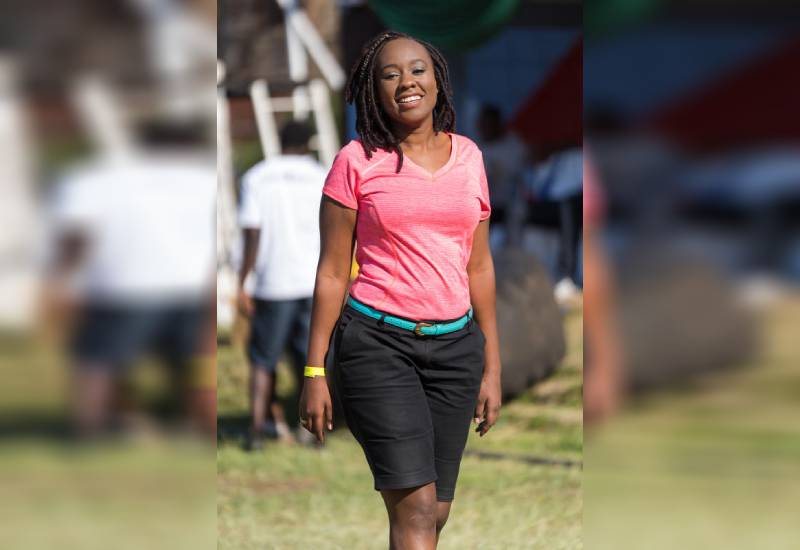 Esther Nduta Karanja is one of three female match officials accredited to preside over rugby matches in Kenya. Before that, she played and trained with the national team. She shares what her journey has been to becoming a match official and coach.
Nduta became a swimmer in class three. "That was the first time I actively pursued competitive sports," she says.
From that day onwards Nduta dedicated her attention to swimming as a sport. She competed in many junior games throughout primary school.
In 2010, having already joined university, Nduta participated in the Seventh East African University Games – representing her school, Kenyatta University.
The same year, she competed in the endurance category at the Open Sea swimming event organised by Kenyan Marine.
In 2013, in a twist of fate, a male friend suggested to Nduta that she should consider playing rugby.
"He was telling me this because I was fat," she says, "I weighed over 90kg: which is a lot for my five-feet-three-inches tall frame."
READ MORE
Nduta's friend, a rugby player and enthusiast himself, told her that certain positions in rugby require well built frames like hers.
"I was not sure rugby is a game I wanted to play. He invited me to go see the boys' team train and I went.
"He told me that the university sports department was looking for girls to make a girls' team and I could pick up a slot," Nduta says.
She half-heartedly went for training – first, with the 15s aside national women's rugby team at Mwamba grounds along Ngong Road.
"I went and started training. Then I liked it. And then I decided to take up the sport and focus my energy on it."
The position she chose to play from was that of a prop, she says. Props are heavy built players who block strikers from opposing team and shore up teammates.
A year later, in 2014, she asked her coach if she could take a break.
"Rugby was taking a lot of my time and I needed to excel in academics," she says. She was pursuing a Bachelor of Science degree in clinical nutrition at the university.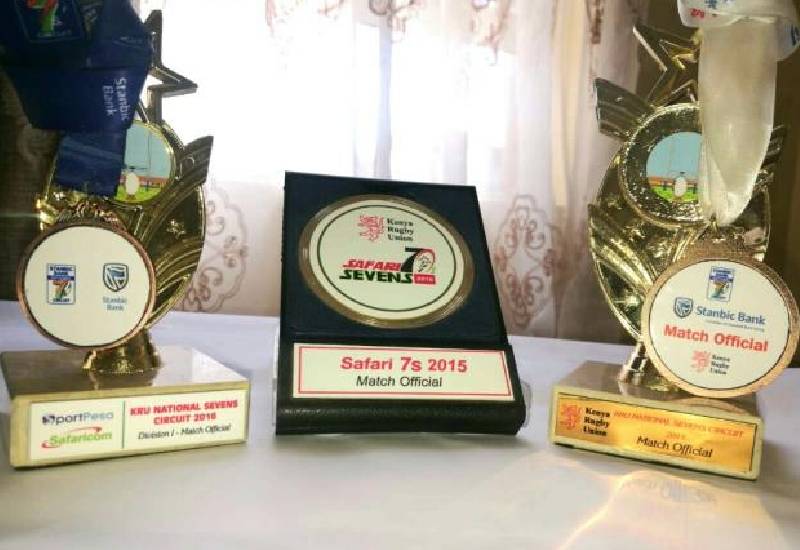 Commiserating with her, the coach asked her if she could take up 'less tasking' rugby administration roles – like refereeing – instead of dumping the sport altogether.
Nduta joined the rugby level one refereeing class and finished. Next, she studied referee coaching – known as 'Coach of match official'.
Not willing to stop there, she joined a class to study as a rugby paramedic. "Upon completing studies I became a first responder: the people who give players first aid and attend to their injuries – which can be on or off the pitch," she says.
Nduta explains that she was taking up new challenges because the opportunities were available and her coach always recommended her.
Today, she is accredited for all the three rugby administrative roles. Last year she was called to coach referees in Zimbabwe.
She graduated from university in 2015 and later got a job with a German multinational with a branch in Kenya.
"I still play rugby but not competitively. I play to enjoy. Since becoming a referee and match official coach I am not allowed to engage in rugby competitively," she says.
She still swims too, "but not as much as I am involved with rugby."
The game, she says, has helped her tone her body. She has lost weight and has more muscle mass than she did before joining rugby. The transformation, she says, is something she is proud for.
Playing rugby has impacted her health positively. Mentally, she says, she has learnt how to engage people.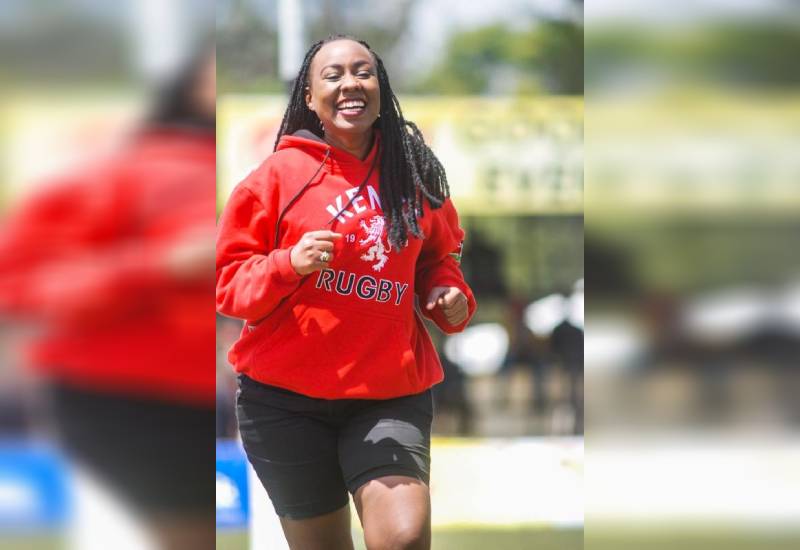 Rugby, she says, has also taught her discipline, respect, integrity, resilience, people skills and anger management.
"It is a contact sport. You learn how to tackle professionally. You learn how to engage an opponent. You get to use your mind well when facing an opponent," she says.
Whether it has anything to do with the discipline or not, Nduta has gone back to university and is currently pursuing a master's degree in public health.
She has also completed a post graduate course in paediatric nutrition by Boston University School of medicine.
Sports, she says, is an essential part of life that can help one live a fuller life while also gaining skills to deal with different situations in life.
?