Anjellah Owino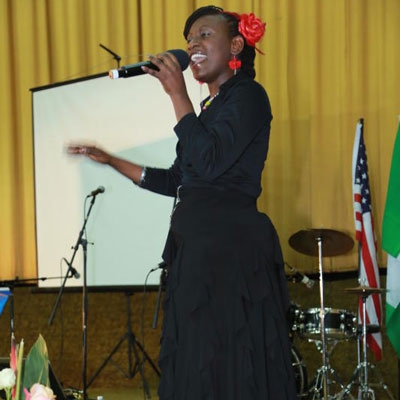 What inspired the song, This is My Season?
It was birthed out of a sermon in a church. A pastor was talking about seasons and in the middle of that sermon, God gave me that song. It took me time to record it, and go through an inner journey and prayed to God to show me the way.
So you go through all that to write a song?
Yes. I believe in listening to the voice of God. There is nothing I can do without confirming that it is God's will. I know His plans for me are good and I listen to Him to dictate my decisions.
Why music?
I did not really chose to do music. It is a gift and a talent. I found myself singing in church where my father was a pastor. Then people encouraged me to sing. I would read the Bible and get a revelation.
A pastor's child.. how is it being one?
People could forget that you are a human being capable of making mistakes when you are a pastor's child. We can go through temptations and I feel sometimes people have unrealistic expectations of us. I want to be a role model, but I cannot be perfect.
What do you find most fulfilling in music?
It rejuvenates my heart. When I minister and people are blessed, I feel good and blessed too, that I am spreading the gospel.
Apart from music...
I like reading. I read a lot and I also love socialising and touching peoples' lives. When I see a problem especially affecting the vulnerable, I want to solve it.
What don't people know about you?
I want to touch people's hearts. When somebody is down, I want to be able to encourage them not to give up. I want to serve as an example through the way I live and through my songs.
What are your plans in the years to come?
I want to serve God in whatever I do. I recently graduated with a Bachelor of Arts from the University of Nairobi. As my ministry is expanding, I want my education to also expand. I want to widen my scope and interaction, and my reason will also stand out with education.
What Bible quotes do you live by?
Romans 8: 28. And we know that all things work together for good to them that love God to them who are called according to His purpose.
Advice to women gospel artistes?
Wait for God. Maintain sanctity. We should not go for short cuts to record a song. We should not mind waiting on God because at one time, He will uphold the desires of our hearts.