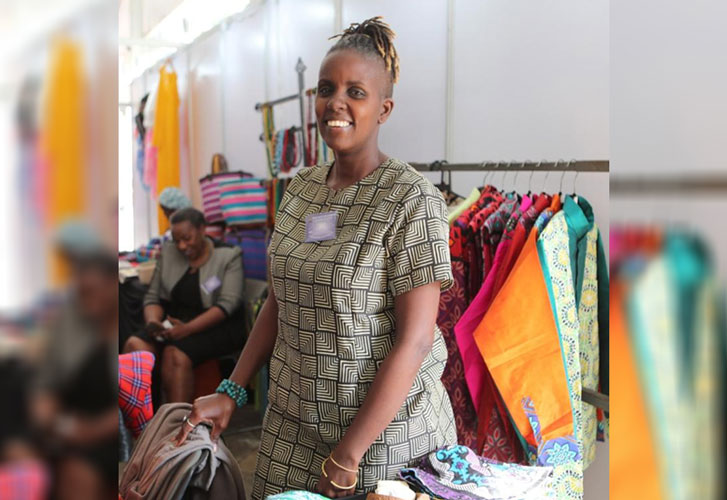 Wacu Kihara, who is in her mid 40s, is the proprietor of Khangadelic, a sustainable fashion clothing line that uses the khanga to convey the country's vibrant culture.
My background:
Ever since I can remember, I have always been passionate about fashion and design. I studied fashion design in Italy at the Instituto Internazionale Politecnico Della Moda (POLIMODA). However, I have worked with several companies in various sectors and I have held diverse positions not related to fashion.
The idea:
In 1995, I started a fashion design company called Back to Black. Under this label, I participated in the first Kenyan National Costume Design competition and emerged winner in the ladies category and got second place in the men's category. I ran this business for a while then quit and travelled to pursue other interests for ten years.
In 2015, when I came back to Kenya, I met my aunt who reminded me about a skirt I had designed for her while running Back to Black. I had already forgotten about it but she revealed that she still wears it. She even inquired why I had stopped designing yet I was gifted in it.
A friend who was always persuading me to design something for her encouraged me to participate in an Export Promotion Council (EPC) exhibition. I connected this with what my aunt had told me about my talent and decided to be proactive.
READ MORE
However, I didn't want to start just any fashion design company. Making an impact on the African design industry was vital for me. That's why I came up with a concept that would promote Kenyan culture and conserve the environment.
I also wanted to use everyday fabric in a contemporary way. Although most African designs include the kitenge, ankara or kente, I decided to settle for the khanga which is authentic and belongs to the East African coast.
I came up with the name Khangadelic which includes name of the material. Additionally, the eco-fashion clothing line extensively utilises the khanga. We also use modern fabrics such as cotton, jersey, linen and fleece. At Khangadelic, we generate exquisite designs of bags, reversible bucket hats, dress tops, waistcoats, polo shirts, men's shirts, and other accessories.
During the EPC exhibition, I qualified to showcase my designs at the New York Expo in 2016. I created a full clothing line for the showcase. After the expo, the merchandise remained, and I didn't have a clue of what to do with it. Eventually, I sold some outfits to a group of American missionaries visiting Kenya and they wanted to dress authentically.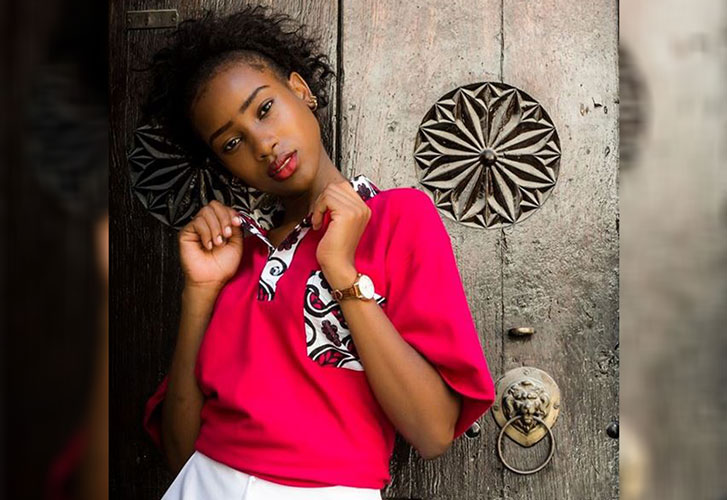 What happened next?
After the initial sale to the missionaries, I was encouraged to create more designs. Since I didn't have a physical shop, I opened a Facebook page where I would market them. This proved to be instrumental and I received several inquiries and made transactions. Apart from social media, referrals from family and friends also proved to be instrumental in selling my merchandise.
Eventually, I decided to abandon permanent employment to concentrate on Khangadelic. Since the khanga is readily available in Mombasa where I was based at the time, it was quite easy to materialise my designs. I would sell them online and I didn't see the need for a physical shop.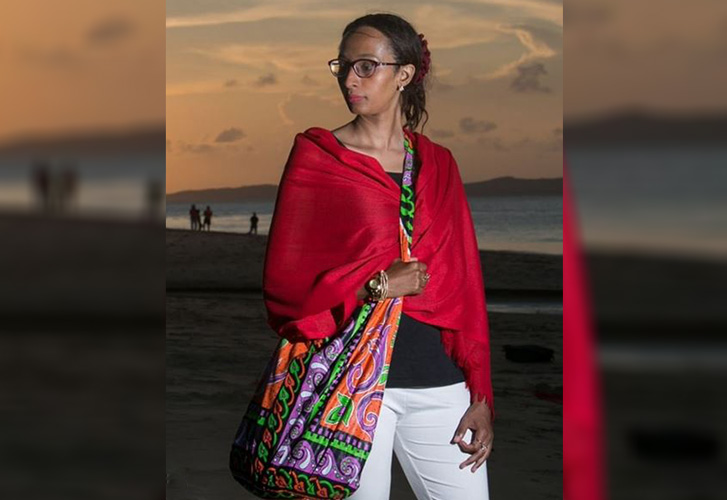 Running a startup:
My self-employment career has been a gradual but worthwhile journey. However, I realised early that joining entrepreneurial associations is the way to go for any upcoming businesswoman.
Learning never ends especially in the financial world and I have discovered that attending short courses organised by development bodies is beneficial.
I am a member of the Export Promotion Council and I have attended various business mentorship workshops through them. Through their onsite coaching, I have learned various entrepreneurial ropes including product development, how to produce different designs and products for certain target markets. I also participated in an online business training and networking conference courtesy of the council.
During my business journey, I have faced various challenges such as accessing enough capital to complete a clothing line. I am an exclusive fashion designer so I don't typically do all the stitching on my own but I outsource tailors. At times, they let me down and yet I have an urgent order to fulfil or a scheduled fashion show.
The design world is also an unstable industry and at times cash might not flow desirably. I had to venture into getting my designs into gift shops but at times they overstay without getting any sales. I also get orders from hotels although they are not sustainable in the long run.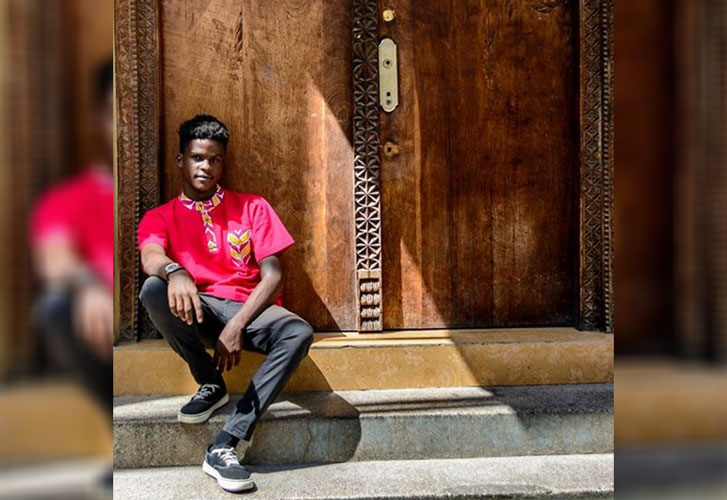 Where I am now:
Although being employed was more secure, I have found joy in my own fashion design company. Fashion has enabled me to travel to various countries and people have appreciated the Kenyan culture through the khangas.
I sell my designs online, during craft fairs, and trade fairs globally. We also stock gift shops in Mombasa and Nairobi. We have also participated in the Magical Kenya Travel Expo twice. Though I would like to have a physical shop in the future, the licensing process is extremely challenging. Bearing in mind that at times the consignments may be scanty, footing the rental bills may be tricky. I would also like to explore additional designs and I wish my clients would order more merchandise.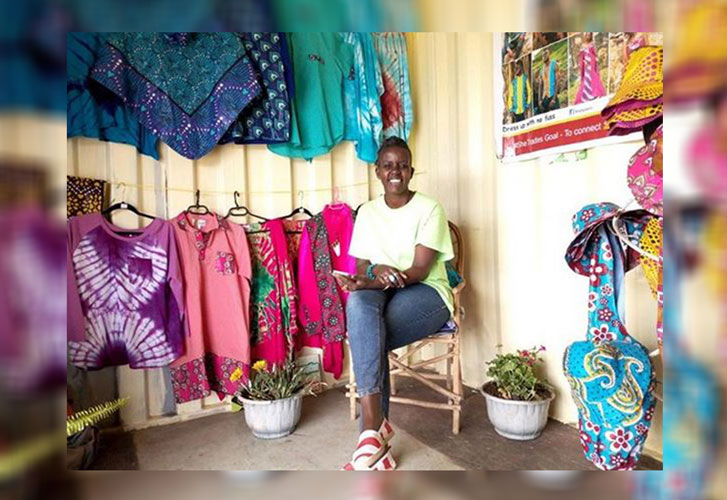 My tip:
Running a business might be challenging and you might want to quit. Select a business you are passionate about and you will always feel rewarded at the end of the day. Ensure your business has a social impact. Endeavour to have an initiative where you give back to society and take care of the environment around you.
When the profit margin declines, join associations related to your industry and they will provide a strong support system. Additionally, attend forums like She Trades and International Trade Centre among others where you can educate yourself and share information with other entrepreneurs.
Before starting the business, conduct plenty of research. Find out the demographics and the target market for your product. Having a mentor will also go a long way in ensuring success. It is also imperative that you know your product thoroughly and how to price it.
Tap into valuable forums that will assist you in selling your product. Use social media extensively since it's a free sales and marketing tool. Initially, you can opt to have an online shop in case you encounter difficulties in setting up a physical location. Ensure that you always make an informed decision through continual learning and gaining more information.