Annie Awuor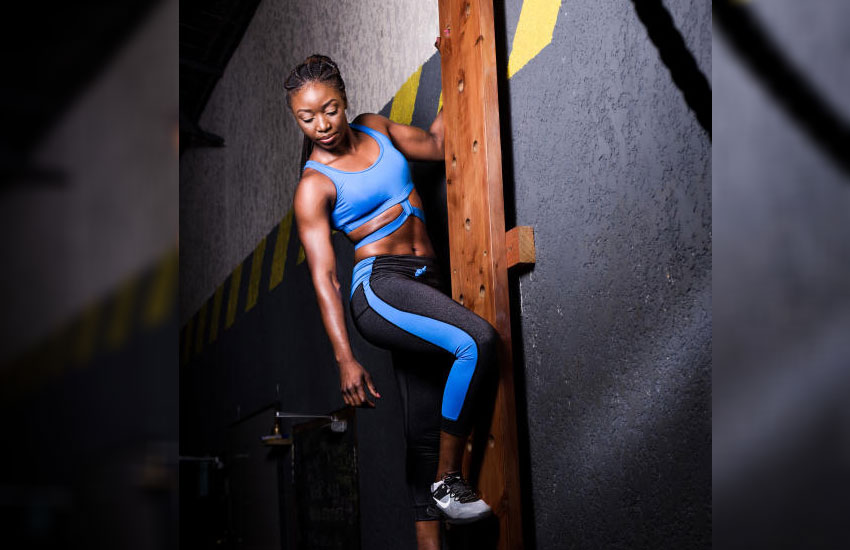 Winnie Atieno Okoth, 28, is a weightlifting champion who represents Kenya on the international stage. She shares how she forged her own path in a field few women have ventured into.
Winnie is only 162cm tall and 60kgs, but do not be fooled by her small frame because she can impressively back squat 155kgs, front squat 120kgs, snatch 80kgs, clean and jerk 90kgs and deadlift 150kgs.
Watching her gruelling and demanding daily workout, which she often posts on her Instagram page, one cannot help but be dumbfounded but also impressed. This strength and determination have made her a weightlifting champion who represents Kenya locally and on the international stage.
But this was not always the future that Winnie imagined for herself. In fact, she fell into it quite by mistake.
"After graduating from Kenyatta University in 2015, I got to intern at Braeburn, Parklands Sports Club and Peponi School as a part-time strength and conditioning coach," Winnie narrates.
Believing in herself
"I was introduced to CrossFit by my mentor, friend and boss Nathan Reed who was then a year into CrossFit. Then I met Cyrus Kanyi of the Kenya Weightlifting Federation and he introduced me to weightlifting," she says.
Winnie discovered that she could excel at both crossfit and weight lifting. "I have a good work ethic and most importantly, I believe in myself. I have found a balance between the two things that I love. I am currently a crossfit and weightlifting coach and in between I squeeze in time to train for weightlifting competitions," she says.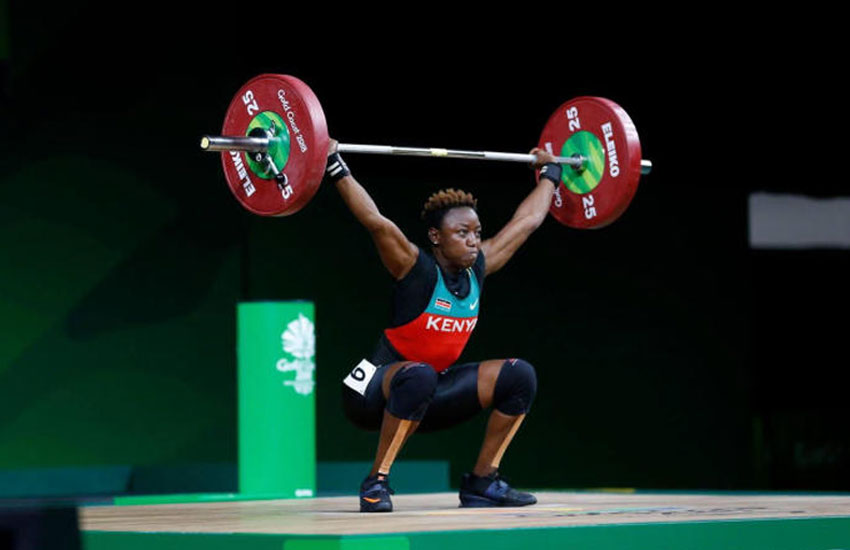 Winnie's participation in weightlifting has helped to clear two misconceptions about weight lifting.
"Firstly, that you have to be big to lift heavy. Basically, you have to look the part. This is not true; I am 162cm tall and weigh 60kgs. Secondly, that if you are a woman and you weightlift, you will bulk up and lose your feminine frame. This is also not true because weight lifting, in fact, helps to sculpt the body and even further highlight one's feminine frame," she explains.
Supportive mother
To stay in top shape for competition, Winnie trains five times a week for two hours. "I eat six times a day. I make sure I load up on carbohydrates because it gives me energy to lift. My mother is very supportive of what I do and so she makes sure that I don't miss sweet potatoes in my meal," Winnie says.
Notably, Winnie has represented Kenya in a number of competitions locally and internationally.
Over the past two years, she has competed internationally for Kenya at the Commonwealth Games 2018 in Australia, the African Championships in Egypt, All Africa Games in Morocco and Africa Championships in Nairobi.
"This year has been intense, the competitions have been many because of the Olympic qualifiers. I will in fact be traveling to Madagascar in November for the Olympic qualifiers," she says.
Further, Winnie says that although weightlifting has given her opportunity to travel often, her most memorable competition was the 2018 Commonwealth Games which is the biggest international competition she has participated in so far.
She was a silver medallist at the Arnold Classic Africa 2018 and the 64kg Category Weightlifting National Champion, and bronze African Champion Medalist (2019).
In 2017, she was named the Fittest Woman in Kenya by by CrossFit standards and was recognised by US-based website OkayAfrica in their exclusive annual list of incredible African women, OkayAfrica's 100 Women.
Winnie says the sport has helped her grow personally in many ways.
"Let's just say if it wasn't for Crossfit/weightlifting I wouldn't be here today. I wouldn't be this strong lady who acquired self-confidence, who is hardworking, resilient, determined and always in a happy mood," she says.
"It changed my life and gave me purpose. I particularly love it when people see me and get inspired. Kids see me as their strong hero. It encoures me to know that women can look at me and feel confident in lifting heavyweights in the gym and not think of the criticism that comes with," she says.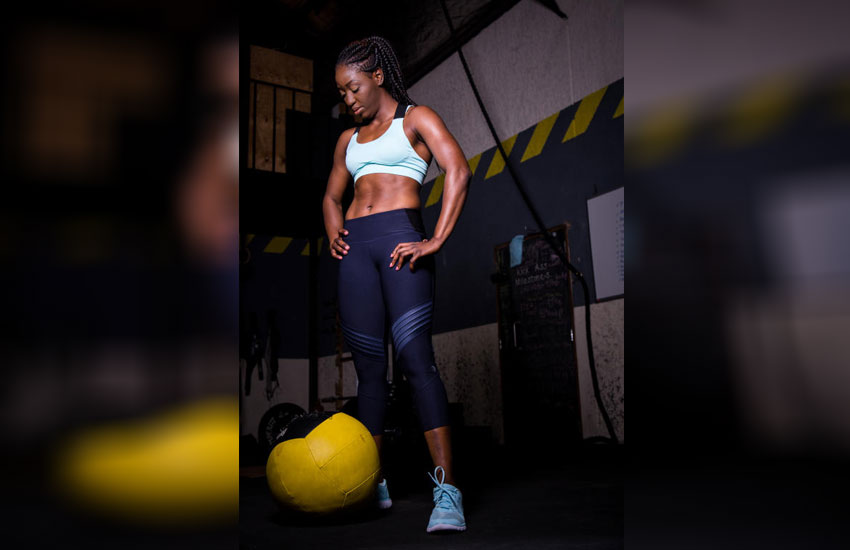 Paying the price
Although she loves weightlifting, she warns that it comes with its share of challenges.
"I face three challenges: dealing with injuries, trying to balance work and training and the expenses that accumulate because of expensive lifestyle of being an athlete."
However, she is willing to pay the price and is not ready to stop.
"I love this and plan to do it for as long as I am breathing. There is no stopping. In fact, I want with all my heart to go to be an Olympian. That is why I will be going to Madagascar in November for the Olympic qualifiers. I want to make it so badly but if I do not, I will celebrate the fact that I gave it my all for my country," she says.