Home
/
Achieving Woman
Asenath Odaga:The unsung literature guru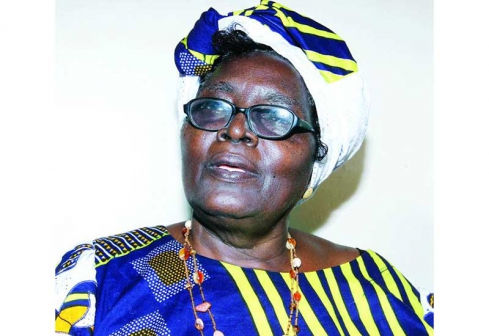 "Kenyan art is in Kenya not abroad," this is according to the late Asenath Bole Odaga who lived by the mantra.
Few may know that name but the literary icon lacked national acclaim not because she did not achieve much but it was simply out of choice.
Odaga, who died at 83 years in 2014 never sought the limelight because she was simply busy putting her ideas into practice, be it in children's or oral literature or indigenous performance.
Her contribution to Kenyans art can be looked at in publishing, oral literature research, creativity, gender equity and bridging Kenya's perceived generational gap in the arts.
She was born in Koguta Location, Nyakach, Kisumu County on July 1937, went to Guu Primary school, Ng'iya Girls before joining Alliance Girls High School.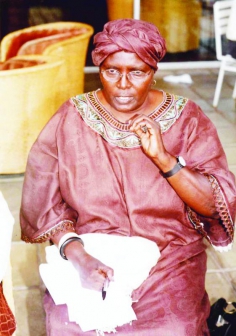 Odaga attended Kikuyu Teacher Training College in 1956, graduated with honors from the University of Nairobi in 1974.
She started out as a teacher in several schools and was headmistress of Nyakach Girls before switching careers.
She pursued her Master's Degree at the University of Nairobi in 1981 to study literature and her MA thesis was precisely on African oral literature aptly entitled: "Education values of the Kenyan Luo Oral Narratives."
Odaga quit her PhD studies to become the first woman to start her own publishing house which was also the earliest publishing houses in the country known as Lake Publishers.
The publishing house in Kisumu opened up doors to indigenous books in Kenya and she also opened up a small bookshop called Thu-Tinda along Kisumu's Kenyatta Avenue where it was always possible to find and buy some of the oldest books in Kenya's history.
In 1980's she started an NGO - Gender and Development Centre in a bid to empower women literary and financially.
Through the centre, she not only helped rural women get into groups, but helped them start up small scale enterprises with funds she raised from foreign donors that were keen on these ideals.
Her interest in writing fiction made her one of the earliest members of the Writers Association of Kenya (WAK).
Odaga's best known novel is 'Between the Years', but she wrote another equally iconic novel, 'Endless Road', the story of a couple whose courtship and marriage is bumpy.
In keeping with her love for her native language, Odaga authored Luo sayings in 1994 but that does not surpass the fame of a Dholuo-English Dictionary in which she did in 2005.
At the time of her demise, she was manager of the Thu-Tinda book shop along with her husband, James Charles Odaga a trade unionist whom she married in 1957 and had five children with.
She was the sister of Dennis Akumu, the veteran trade unionist and former Nyakach MP.
Odaga wrote over 20 books.
Related Topics