PAUL KARIUKI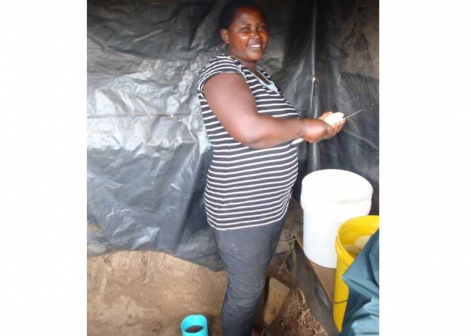 No investment is deemed bad unless the returns are unsustainable to keep one in business, says Agnes Wanjiru, who operates a roadside shack selling potato chips.
The 30-year-old mother of three and resident of Amua village, Nakuru County, has been in this business for the past one year. She says it is what puts food on the table, educates her children and helps her meet other financial obligations.
Wanjiru has no regrets about the path she took toward financial independence saying it is better than what she used to do.
"Before this, I used to do various odd jobs. These were not reliable and there were days I would go without work. This experience pushed me to resolve to stand on my own feet, financially speaking," she said.
With a startup capital of Sh3,000 mainly from her savings and some borrowings, she hit the ground running after receiving permits from local authorities.
"There were some skeptics who said I was making a wrong financial decision and predicted I would not remain relevant in business for long," she says.
She disproved the naysayers as her business picked and continued to withstand various challenges. A competitor once propped a shack not far from hers but it proved tough for the former who had to close shop.
"The problem with the newcomer was she was not an established brand which many would readily identify with. With time, I had become synonymous with potato business and this is what endeared my business," she says.
Some of her challenges are sourcing for best varieties of potatoes. The peasant populace nearest her mainly grow theirs for subsistence use and Wanjiru is therefore forced to cut deals with middlemen buying from farmers in Nyandarua County.
Her daily take home is Sh300.