Home
/
Achieving Woman
Professional Marketing Service (PMS) Group CEO,Joanne Mwangi: Diving in the deep end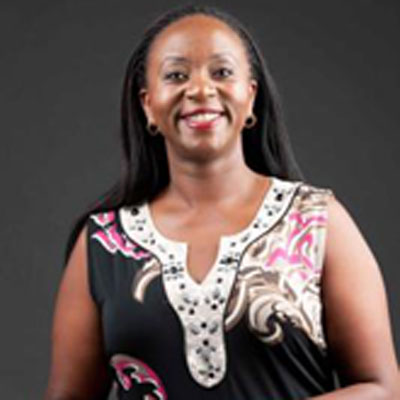 Joanne Mwangi is a woman on top of her game. Having won Service Industry entrepreneurship of the year award four years ago, there is no denying that she was a cut from unique linen. Her company, Professional Marketing Service (PMS) Group, won in the Top 100 Mid-sized Companies slot and emerged as the overall pinnacle winner in 2010 when it had been in operation for 12 years.
"Welcome to PMS," she says with a coy smile.
She rules and presides over her world with nothing more than zeal, an unending desire to 'do' rather than wait for it to be done and a measurable whiff of passion. Her determination though, is conspicuous. In her graceful steps, the feisty in her oozes with every stride. There is no denying that she not only understands what she does and why she does it: she also has unwavering determination to accomplish what she sets eyesight on.
"Two years before we had applied for the same awards and emerged at position 23. So, when they called out the list and reached ten, I thought something might have tampered with our application," she says of the tense moment just before the big announcement. "When the count came down to five, I lost all hope."
As fate would have it, her fortunes quickly turned from grim to great. She was the top entrepreneur and PMS led the pack as others followed. Unknown to many, this was Joanne's big break after nearly a decade of sweat, profits and losses.
Joanne created PMS at 26. She had left active employment from Colgate where she served as a marketing officer. Before Colgate, she worked at The East African Standard as a sales executive. Young and charged with ambition, she was willing to risk it all and dive into the uncertainty of self-employment.
"I used my savings to buy basic necessities to start off the business. PMS's first premises were in a single room. I would drive in every morning, mop the floor, clean the table and dust the furniture. I only sat at my desk after the office appeared orderly. I would work on proposals and drive to industrial area to deliver them by myself," says Joanne.
In those days of humble beginnings, Joanne never gave up however much things seemed to fall apart. Having been raised by astute business-savvy parents, she was ready to give the shot her all. After all, "what's the worst that can happen?" she would say.
Joanne attended Our lady of Mercy Primary School in Nairobi's Shauri Moyo and afterwards joined Alliance Girls High school. A good performer, she secured a place at the University of Nairobi to study Political Science, from which she received a Bachelor of Arts degree.
In 2002, having developed an attraction towards sales and marketing, Joanne went back to school at United States International University (USIU) for a Masters in Strategic Business Management where she honed her skills to manage and run a successful business.
The concept appealed to her DNA. Her own parents ran small ventures of their own. Her gravitation towards marketing was as much the doing of nature as it was the blowing of wind. Her academic certificates proved what many knew about her; that she was a born marketer.
But six months after setting up shop, the reality of life out of employment hit home. Joanne was broke, aloof and tired. For the first time since leaving her work at Colgate, she contemplated going back to seek employment that would cushion her needs with a monthly salary.
"But I didn't. I kept looking for solutions and keeping my feet on the ground. I was worried about the long time it was taking for the business to take off. However, when we began getting more clients and made profits the business went on a roll. Money was flowing and as the business grew, so did new challenges."
With new-found vigour, Joanne attracted business with manufacturing bigwigs like Bidco, Reckit Benkiser, Del Monte, Uchumi and Doom. Today, PMS has grown in size; attracting new projects underneath its wings. In her strides, the business has found leadership and a respected identity.
Despite rising in the corporate ladder through sheer hard work, Joanne downplays the notion that she made it against odds – in a male-dominated society. She says: "I was brought up to believe that what a man can do, a woman can, and maybe even better. I never, even once, thought of myself as disadvantaged. I was always focused on moving forward in search for solutions to life's problems."
Even so, you've got to give it up for her. She was always panning through life's possibilities. At the time she graduated from college, Joanne recalls, she would buy clothes from wholesale shops at River Road and sell them to students at University of Nairobi. From this, she earned a living and taught herself "to be street smart." And street smart she became; marching ahead with courage against the grains of life.
As industrious as she may sound, Joanne makes it clear that she values her social life. There is time to sow; to weed; to harvest; and to enjoy the fruits of hard work.
Even with a stretched schedule of meetings and management duties, Joanne says she can't miss a daily workout at the gym that lasts one and a half hours. This, she says, coupled with contentment, leaves her happy and energetic.
"Stress makes you age faster and puts you out of your natural rhythm," she says. "Peace of mind, contentment with your abilities and healthy nutrition will take you a long way. The more you worry the faster you age."
Did anyone say that 40 is the new 30?
Well, Joanne's physique might as well suggest a far-fetched comparison. Approaching her mid-40s, Joanne could pass for a fit 30-something. The mother of three prefers to live her life without worry and stress.
She says being a mother gives her joy; seeing her children grow into individuals.
She remembers the days she was the champion of good cooking for her home – until her daughter overtook her.
Today, one thing she does best is "bring joy to other people when they are feeling low: it's like a gift. I can maintain calm even at times of great distress, when others have given up."
Her weakness, she admits, is the belief that everyone can do everything. She explains: "I haven't mastered handling incompetence. My instinct usually concludes that the person is either pretending or is just plain lazy. I ask, "what do you mean you can't?' "
At the end of each work day – which for Joanne starts at 5am – she heads home to catch up with her brood. If there is nothing to do, she will always grab a Joel Osteen masterpiece, or get hold of a Zig Zigla best seller.
With her own pair of hands, legs and eyes, she has set the pace for both men and women alike.
Photo: Courtesy
Related Topics