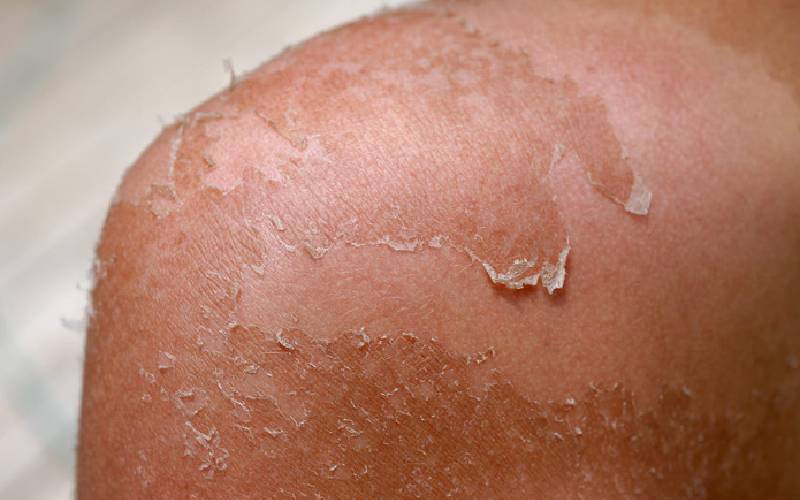 The weatherman projects that high temperatures in Kenya will continue for the next couple of weeks, until mid-March 2023.
During the first week of February, Nairobi's highest temperature measurement hit 32 Degree Celsius.
The Kenya Meteorological Department said in its report last Wednesday, February 1, that the heat temperatures will remain significantly high in Rift Valley, central highlands, Lake Victoria Basin and parts of southeastern lowlands.
Dr. David Gikungu, the Director of Meteorological Services, said after the sunny and dry weather period, parts of Nairobi, southeastern lowlands and the Coastal regions will receive rainfall between March and April.
Kenyans have since taken to social media to speak about their experiences with the increased temperatures.
Hilda Salambah, a Nairobi-based doctor, told The Standard that there has been a spike in the number of patients seeking treatment for heat-caused diseases and respiratory infections.
"Due to the dry weather conditions, more people are exposed to dust, thus subjecting them to flu," said Dr. Salambah.
The medical doctor advises Kenyans to embrace the wearing of facemasks to avert the spreading of infections.
Muchiri Waiganjo, a nutritionist at Gertrude's Children's Hospital in Nairobi, says during high temperatures, the body tends to dehydrate quickly.
"During high temperatures, the body struggles to retain fluids. Drinking a lot of water, helps in regulating body temperature, preventing infections, and keeping the body organs operating at optimum," he said.
Waiganjo says thirst, urine colour and dehydration headache are some of the signs that the body is deprived of enough water.
Dehydration headache often appears with other symptoms such as dizziness, extreme thirst and dry mouth. The pain usually goes away after drinking water, resting and taking pain relief medication.
"However, be careful not to take too much water than what your body needs. Extreme hydration affects your body functions, including metabolism," said Waiganjo.
The high temperatures could also damage the skin.
"An unmoisturised skin could cause loss of elasticity, dryness and premature aging. During hot conditions, it is advisable that you use skin moisturisers and sun screens, especially if you are going to be exposed to the sun," said Waiganjo.
Regular showering during hot seasons also helps in regulating the body temperature, experts say.
Related Topics