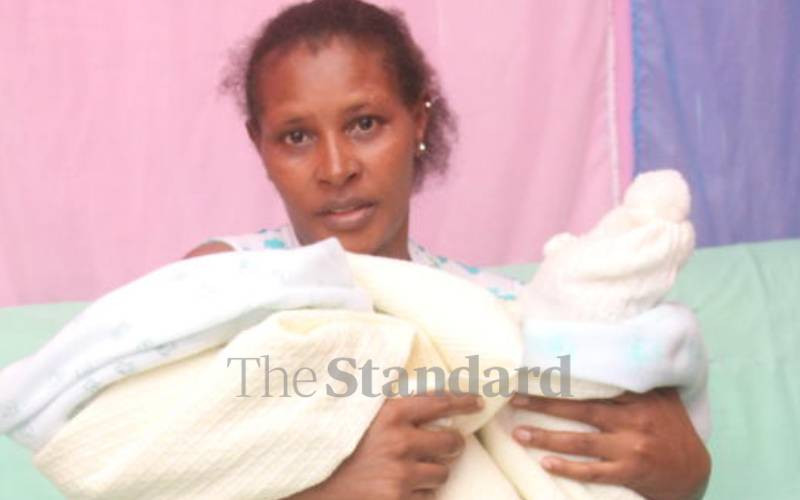 As a young girl, Beatrice Wanjiku Muthoni loved being in charge of other children because "I loved watching after them."
'Motherliness' was woven into her fabric and she looked forward to being an actual mother upon marriage - which happened in 2012 - when she expected to "conceive and be a mother within no time."
But alarm bells began ringing in by the second anniversary of the marriage when a doctor in Thika town recommended tests "to check if my fallopian tubes were blocked." They were.
Surgery to undo the blockage cost Sh50,000 in 2015, which Muthoni, a hairdresser, had saved for months.
In 2016 she conceived but lost the pregnancy after two months.
"It was one of my lowest moments," says Muthoni.
However, it gave her hope that she could conceive, but which was not forthcoming. In 2017, scans and tests showed her tubes had blocked again.
"I was given medication to unblock the tubes, which cost Sh30,000, and asked to wait," she says. It wasn't until November 2019 that she conceived, much to her delight.
But alas! it was an ectopic pregnancy (which was growing in the fallopian tube not the womb).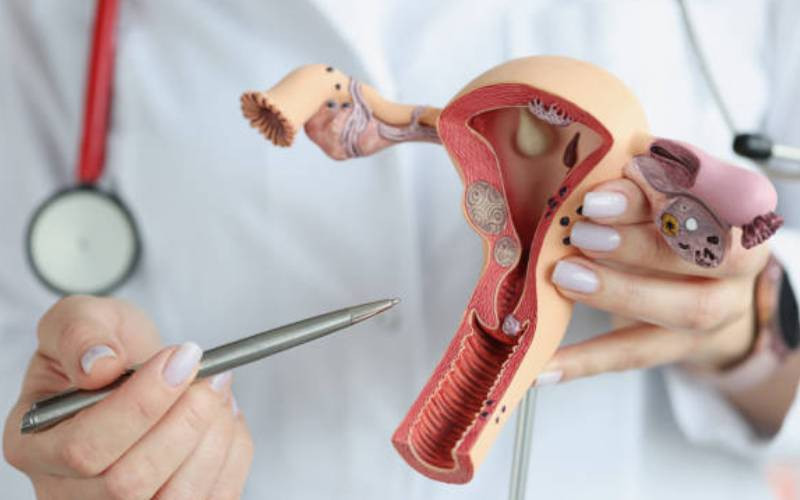 "I was in so much pain. Even a slight touch to the abdomen sent me screaming in pain," Muthoni recalls. It took an emergency operation to remove the ectopic pregnancy, including the affected tube.
"That left me with one tube, which was also blocked and a doctor explained that my only other option was to do IVF (In-vitro fertilisation)," narrates Muthoni.
Then there is Carol, a 37-year-old mother of a 17-year-old girl who has been struggling with secondary infertility due to blocked fallopian tubes since 2013.
Doctors advised surgery to unblock the tubes, but she remained hesitant, opting for herbal medicine, which did not work.
The longing to have a baby grew and 10 years later, the mother of one chose to undertake an IVF in Eldoret.
Through support from her family and her spouse, she raised Sh400,000 for her first IVF procedure held on March 16, 2022, but sadly, at eight weeks, she had a miscarriage.
Even after the miscarriage crushed her, she picked her second IVF in July, at a cost of Sh350,000, money paid out of pocket, as insurance companies do not cater for the procedure.
"Having a baby is a treasure. For me, failing to conceive naturally has not been an easy ride. I only opted for IVF after failing on treatment, and I am optimistic I will deliver a healthy baby," Carol said during her two weeks pregnancy.
IVF, says Dr Kireki Omanwa, a fertility expert, is where an egg (from a woman) is fertilised outside the human body (with sperm from a man), in a lab setting.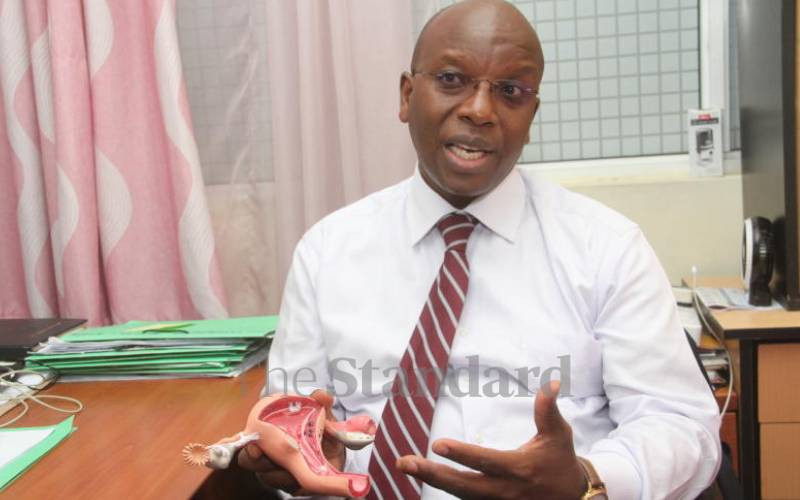 "The fertilised egg is then transferred into the womb of the woman where it should implant and develop into a pregnancy," explains Dr Omanwa, also the president, Kenya Obstetrical and Gynaecological Society (KOGS).
It sounds simple but in reality, IVF is an expensive technology that requires careful hormonal treatments by specialists. Dr Omanwa says the average cost ranges between Sh500,000 and Sh700,000.
"Majority of this money goes into paying for medication, which is all imported," he says. "Another sizeable amount goes into hospital and theatre fees. The embryologist is paid as well. A very small percentage goes into the doctor's fees."
According to Carol, who is now optimistic to carry the pregnancy to term, IVF is a solution to infertility, but a majority of couples are locked out, as the procedure is expensive.
Prof Koigi Kamau, based at the University of Nairobi's Department of Obstetrics and Gynecology, said the cost of IVF is high across the world.
In Kenya, all equipment and medicines used for IVF are imported and is donor dependent.
The meds also have a short shelf life, which would go to waste with a low volume of patients.
The cost of establishing a laboratory and maintaining it runs into millions of shillings. It is labour intensive, including training of experts.
"IVF is expensive for everybody, including the government, because the cost of the materials used; for example, the media where the eggs are grown after fertilisation, is extremely expensive," said Dr Kamau.
For Muthoni and her hubby, John Muchiri, a tout, paying for IVF was not an option they even considered.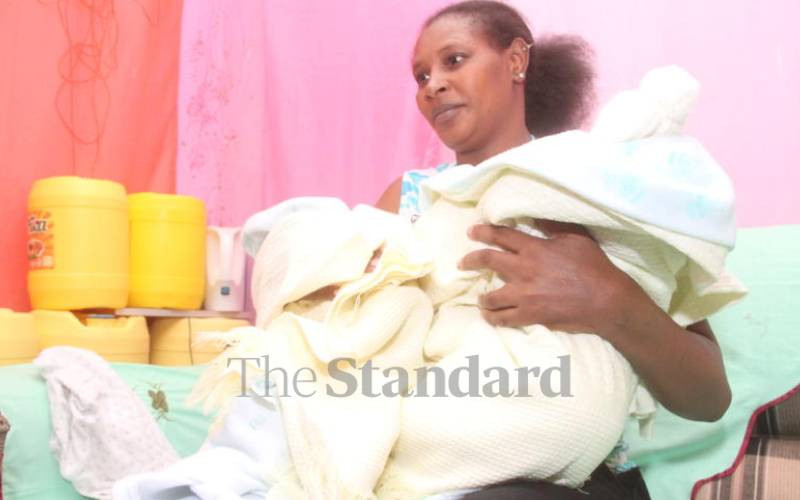 "But being parents was so important to us. Personally, I had been abused and called unprintable names. I needed a child," she says, shedding tears.
A fundraiser through their church yielded Sh290,000, with a Sacco loan of Sh300,000 covering the deficit for the IVF treatment in the months leading to September last year.
"There were daily injections that were precisely timed. I had to stop working because I needed to be at the hospital on time for the injections," recalls Muthoni whose eggs were harvested and her husband's semen collected and embryo transfer done on September 16, 2021.
Two weeks later, tests confirmed that implantation had taken place and pregnancy was underway. The couple spent 450,000 for the actual IVF and Sh93,000 every month for three months for medications (mostly hormonal injections), which are quintessential for a successful IVF. Total cost came to Sh729,000.
Muthoni gave birth to twin boys - Isaac and Moses - through a caesarean section on May 23 this year.
"We are still paying the loan," says Muthoni whose hubby works a 14-hour shift.
"But the joy I have in my heart is so much. I am happy!"
Related Topics