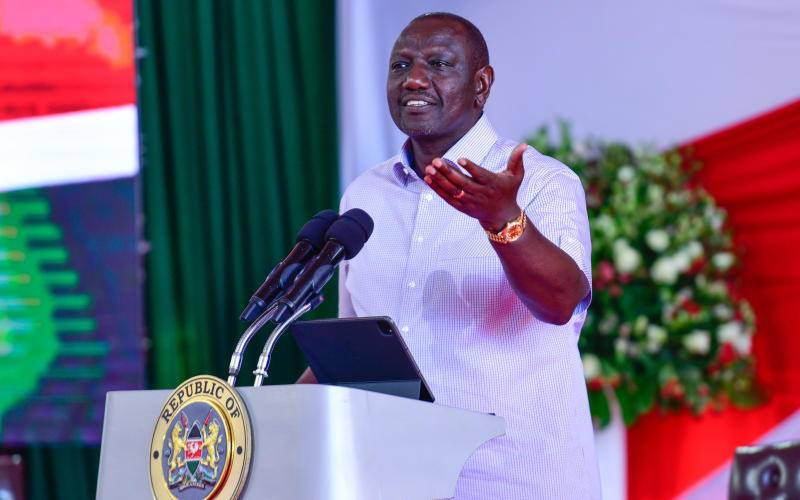 President William Ruto has warned that impunity will not be part of the country's political discourse, adding that all Kenyans must submit to the rule of law.
"That is what makes us equal. Nobody should trample on the rights of others," he said on Tuesday, March 28, in Berlin when he met Kenyans living in Germany.
Ruto also assured that everyone's life, property and business will be protected.
"We have deliberately offered the police operational and financial independence to work. It is their duty to ensure that everyone adheres to the rule of law," he said.
The President also said it is incumbent upon the Inspector General of Police to decide how to secure Kenya.
At the same time, the President said the government will leverage on its diverse, rich and skilled human capital to ensure Kenya shines. "Negotiations are on the table with countries such as Germany to eliminate red tape so that our human capital can be utilised."
The Head of State was speaking a day after looters invaded Northlands Farm along the city's Eastern bypass, which is owned by the family of former President Uhuru Kenyatta. They stole hundreds of sheep, cut down trees and set a section of the farm on fire.
Opposition leader Raila Odinga's Spectre East Africa company which specialises in gas cylinders was not spared by goons who pelted the offices with stones, breaking windows.
Related Topics