At age 14, Charity Muturi started having suicidal thoughts. She kept it a secret since she was scared her family would judge her.
She had alternating bouts of excess energy. She was irrational and always felt low. Sometimes she would isolate herself.
She felt hopeless and neglected her hygiene. Her family and friends assumed she was just lazy.
"I was a playful and cheerful child. But sometimes I would lose interest in everything. I did not realise I had a mental problem until late into my adulthood when my mental health deteriorated," recalls Muturi, who visited a psychologist 27 years later.
She was referred to a psychiatrist, who diagnosed her with bipolar disorder. That was in 2015.
"People around me thought I was moody, but could not connect my condition with mental illness. Luckily, I had not reached the point of walking naked on the streets," says Muturi.
She began treatment but defaulted after exhausting her insurance at a private facility and opted to seek treatment at Mathari National Teaching and Referral Hospital.
Cheap drugs
Though nurses at Mathari Hospital were friendly and caring, cheap first-generation drugs affected her kidneys.
Further, overcrowding, poor sanitation and being locked in the ward for more than 15 hours with no activities, enraged her.
"Dinner was served at around 4pm and by 1am we could be awake. The nights were really tough," she recalls.
Muturi says she was put on Electroconvulsive therapy (ECT), which along with medication, helped in managing her condition, but side effects included lack of concentration.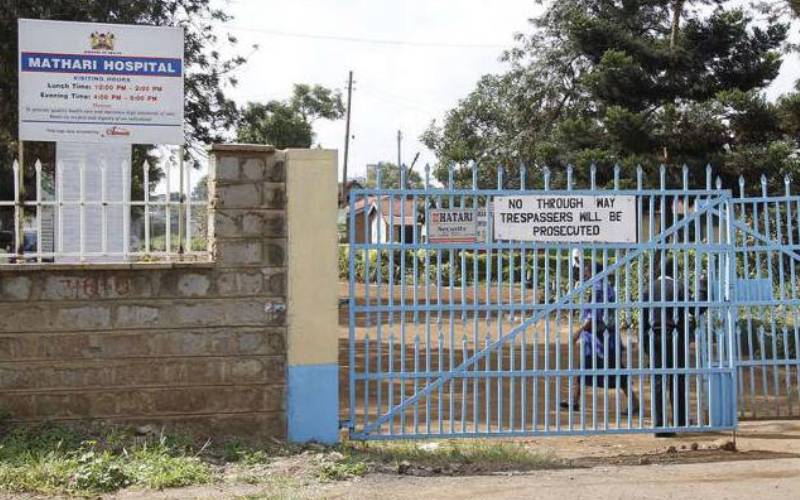 "Due to financial constraints, I was forced to take low-quality medication. The ECT and drugs have affected my memory and concentration. Before 10am, my mind is usually sluggish," she says.
Muturi's predicaments paint the picture of the challenges that thousands of Kenyans suffering from mental health grapple with.
In 2019, President Uhuru Kenyatta established a taskforce on Mental Health. Muturi is a member.
According to the taskforce's latest report, 475,633 Kenyans suffer from severe mental illnesses.
Further, the report states that 75 per cent of Kenyans are unable to access mental health care.
Chaired by Frank Njenga, a Psychiatrist, the taskforce recommended that mental illness be declared a national emergency to ensure the government prioritises mental health in its public health and socio-economic agenda.
The taskforce listed depression and suicide, substance use disorder, bipolar disorder, schizophrenia and other psychoses as common mental illnesses locally.
In Africa, Kenya is ranked fourth highest on people suffering from depression.
Bernard Olayo, a medical doctor and member of the taskforce, said mental illness accounts for 13 per cent of the entire disease burden in the country, and that there is a huge financing gap.
He said the country required about Sh12 billion per capita allocation or Sh250 per person, annually, but is only spending Sh25 per capita.
To manage mental health, he said, it should be included in the Universal Health Coverage and advocacy efforts boosted.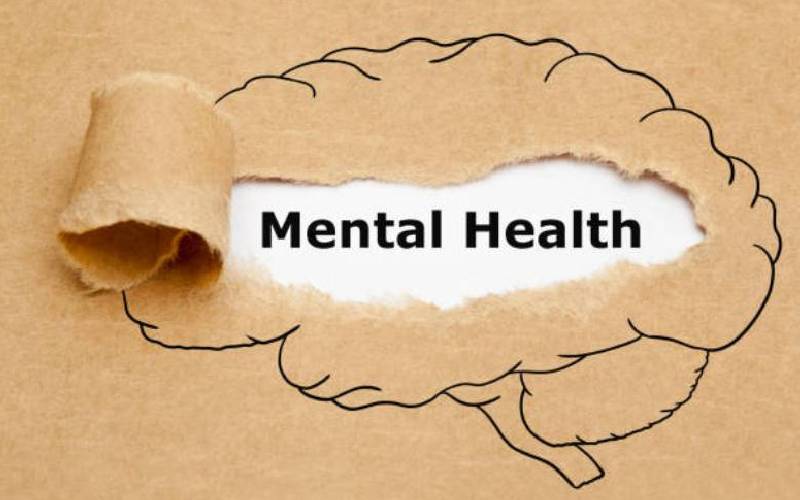 "Better mental care is not just about financing, but we need to have people who are identified for care," said Dr Olayo.
"It is worrying that people will freely say they are meeting their dentists, but rarely will they say they are visiting a psychiatrist," he noted.
Include in package
Olayo added that the National Hospital Insurance Fund should include mental health in their package, and have the Kenya Medical Supplies Authority stock medicines, which should be accessed for free.
"Families that we spoke to are struggling to access medicine to treat mental conditions like depressions or schizophrenia. A lot of attention is given to cancer and heart diseases and diabetes, but we are ignoring mental health. We really need to pay attention," he said.
According to Muturi, stigma is the other challenge people suffering mental illness face.
"Mental health issues are looked at through traditional, or religious bias. Society believes people with mental problems have been cursed, possessed with demons and practise witchcraft, which limits and delays access to healthcare."
Related Topics