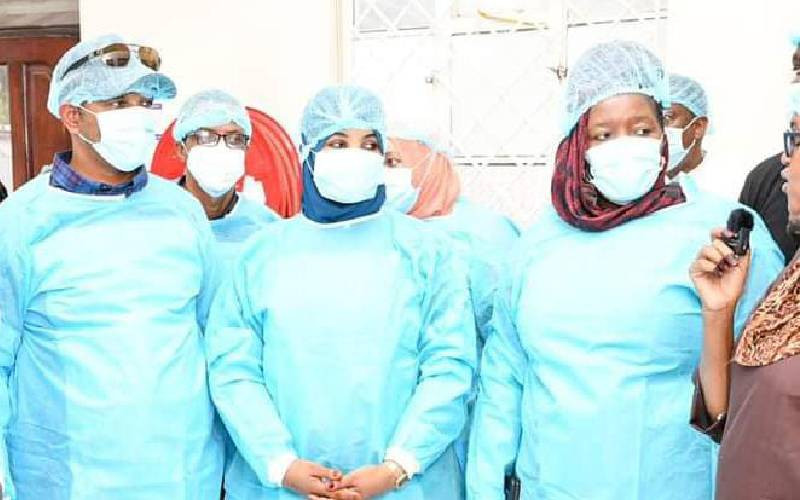 Women suffering from fistula have received free fistula medical camp in an ongoing fistula medical camp at Garissa.
The fistula camp was organised by Woman Representative Udgoon Siyad in collaboration with the county government.
The women were screened and surgery for obstetrical fistula conducted.
The common causes of fistula are obstructed labor, sexual violence, early marriage and childbirth, female genital mutilation and lack of access to skilled maternity care.
The Ministry of Health estimated 3,000 cases of obstetric fistula in the country annually, with approximately one to two fistulae for every 1,000 deliveries.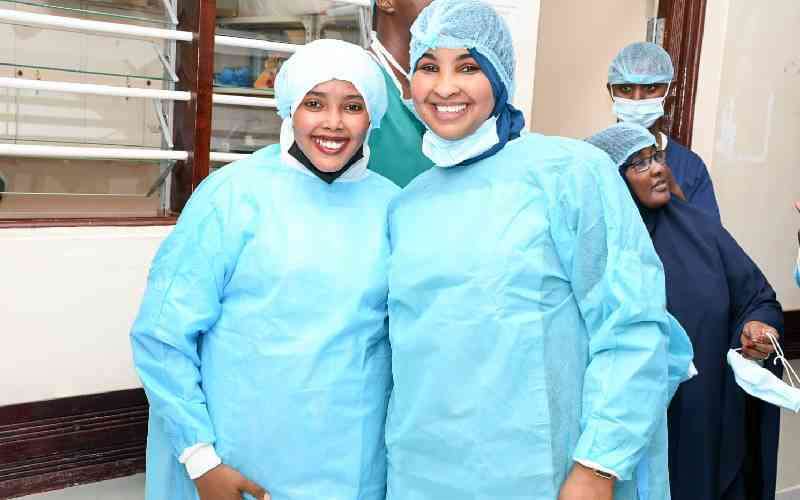 Woman Rep Siyad said she was happy that in the last five days of the camp, over 200 women suffering from either Fistula or other gynaecological issues had been screened with over 40 women admitted, currently receiving treatment.
"Fistula camps are important because they provide medical care and support for women with obstetric fistulas. They provide free surgeries and medical care to women with obstetric fistulas. These camps are like lifelines for these women, giving them the chance to heal and regain their lives. It's such a meaningful cause," Siyad said.
Led by skilled surgeons, the camp offered a comprehensive range of services to address the specific needs of fistula survivors.
The initiative also aimed to raise awareness about fistula and eliminate the stigma surrounding the condition.
The event was also graced by Kiambu Woman Representative Anne Wamuratha and nominated Mp Zulekha Harun.
"Today I got a chance to be screened and also undergone surgery and I am happy that I can feel ease after so many years of struggling with fistula," Abdia Aliow a fistula survivor said.
Related Topics