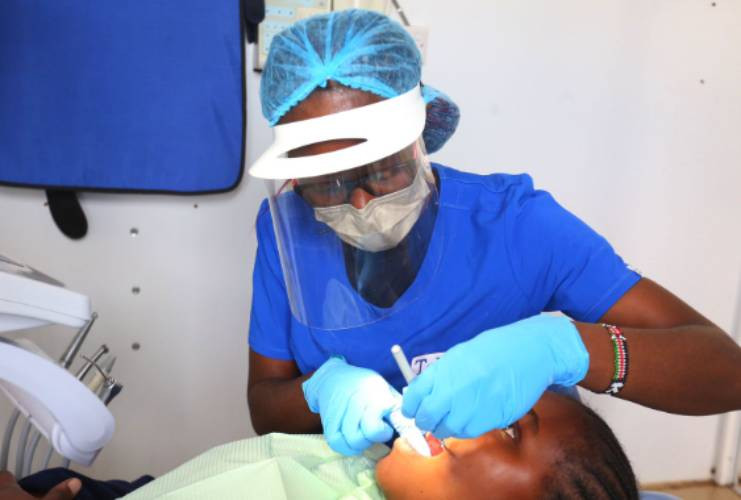 For a long time, people living around Ngong in Kajiado have been battling oral challenges due to impurities in the water used by locals.
This has also affected children born in the area, with some of them contracting oral maladies, including discolouration, cavities, and gum diseases.
And now, an initiative to save the school-going children within Ngong from such challenges has been launched to give them a lasting smile.
The project is a collaboration between the University of Nairobi Dental School, Kenswed Dental Clinic, and Tepe, a Swedish oral care company.
The partners provide modern facilities, toothpaste tubes, toothbrushes, and a range of dental services to the students and the larger community.
Damaris Odulwa, the community dentist at Kenswed Dental Clinic, said they offer services such as dental fluorosis treatment, whitening, filling, cleaning, extraction, root canal, partial removal, dentures, and mounts scaling.
"We have been running the program for six months, and we have so far performed over 45 fluorosis treatments, root canals, and scaling procedures," she said.
Dr. Elizabeth Dimba from the University of Nairobi Dental School praised the initiative as a great way to restore smiles and confidence among school children. She said discoloration is a major problem in the entire Kajiado County and urged more partnerships to come on board.
"These issues should be given the attention they deserve. We are glad that we have already taken the initial steps in offering free dental care to schools," she said.
Related Topics