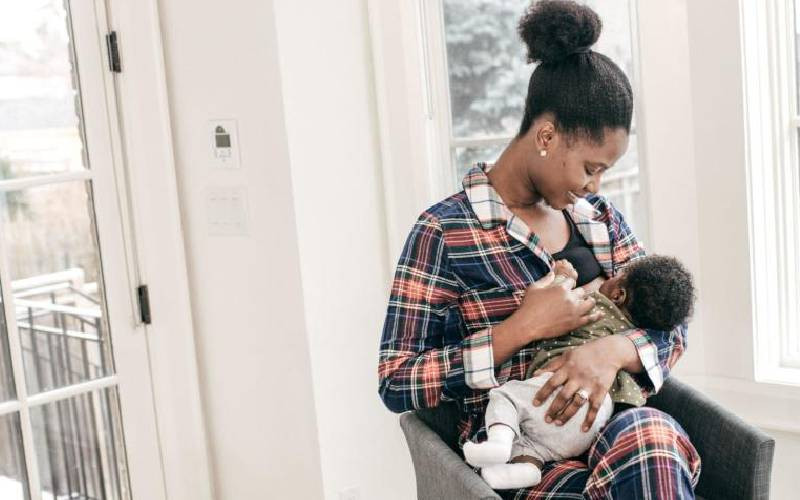 Although it has been established that poor infant feeding practices negatively affect the health, growth, and overall development of children and are a major cause of mortality in infants and young children, the recently released Kenya Demographic and Health Survey (KDHS) states that 60 per cent children are not exclusively breastfed from age zero to six months. This statement could easily be substantiated by the high infant mortality rates reported by the same report.
According to the report, at age 0–1 month, 77 per cent of children are exclusively breastfed as opposed to 100% per WHO recommendations.
By age 4–5 months, the percentage of children exclusively breastfed sharply declines to 38 per cent (six in ten children below 6 months do not breastfeed exclusively).
"The majority of children are receiving liquids or foods other than breast milk," reads the KDHS report.
This is not a good human development story, according to Dr Patrick Amoth, Director General for Public Health at the Ministry of Health, who insists that more needs to be done to reach the 100 per cent recommended by the World Health Organisation (WHO).
"Breastfeeding is the first immunisation the child gets. Breast milk is affordable and available 24/7, so the numbers need to go up to promote better nutrition among children and child-mother bonding," says Amoth.
Medics and agencies, such as the WHO recommend that babies are breastfed exclusively for up to six months before weaning. This means no water, other liquids, or solid foods.
"Breastfeeding should continue for the first two years or beyond because breast milk lowers children's risk of illness, promotes their recovery during illness, and continues to be an important source of nutrients for healthy growth and development," the KDHS report reads.
Essential nutrients
"Longer durations of breastfeeding have many health benefits for the woman, including reducing risks of certain breast and ovarian cancers, diabetes and postpartum depression," reads the report in part.
"Nursing for over six months provides children with numerous essential nutrients and boosts their immune system, helping to protect them from infections and asthma," says Dr Jackson Kioko, Director of Medical Services at the Ministry of Health.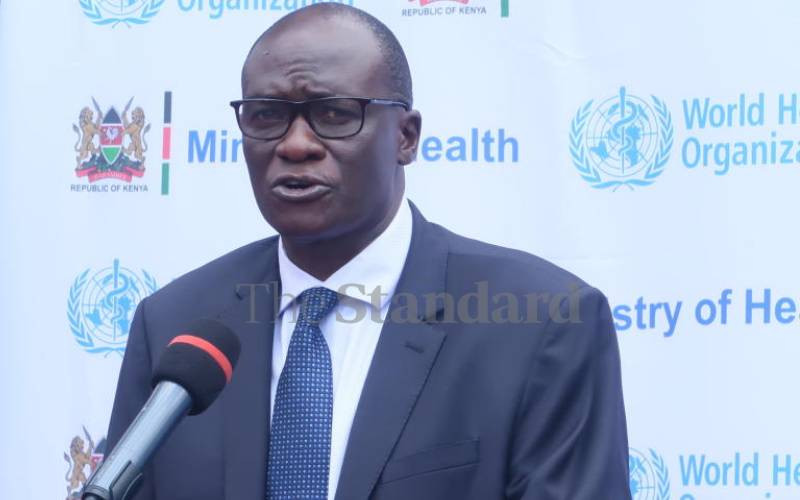 Notwithstanding, exclusive breastfeeding among children age 0-5 months has increased since a decade ago when only three in ten babies exclusively breastfed.
So, what is responsible for this unsatisfactory rate of breastfeeding?
Dorcas Mutuandii, a midwife and head of maternity at the AAR hospital, says that nearly all mothers can breastfeed as long as they have the correct information and the support of their families, the health care system and society at large.
However, pressure from family members and friends to give water, other liquids, herbal concoctions and other forms of milk in addition to breast milk prevents them from exclusively breastfeeding their babies.
Pressures from work
"The vast majority of women are having problems, it isn't really to do with a primary inability to breastfeed. It is to do with their experience," says Mutuandii.
"Most women who stop breastfeeding in the first six weeks do not want to. stop They want to keep breastfeeding but feel they can't."
Mutuandii says many women who stop breastfeeding prematurely cite pain and difficulty, and others cite insufficient milk. "Pressures on women to return to their pre-baby lives, including work, is also part of the problem," she says.
This pressure is needless and a disservice to the child as health professionals have argued: that breastfeeding benefits the child, mother and community.
"One of the key things about breastfeeding is that you have to feed the baby very regularly," Mutuandii told the Standard. "That's like every two hours." However, she says, that doesn't chime with common advice.
Wrong advice
"Many women are meant to feel that they should train their babies to sleep throughout the night or to prevent them from suckling whenever they please," says Mutuandii.
"But that is really incompatible with effective breastfeeding. If you feed them less, you make less milk. You need to feed at night to make enough milk."
As for breastfeeding pain and difficulty, Mutuandii says it is a common problem. Still, through trying different breastfeeding positions, support from healthcare professionals and patience, the issue quickly dissolves.
"The health benefits of breastfeeding immensely outweigh a few days of discomfort," she says.
"Raising breastfeeding rates could save the health system millions due to a reduction in common infant infections," Amoth said, calling for workplaces to ensure they become more "breastfeeding-friendly" by providing women with comfortable, private facilities to express breast milk and access to storage facilities among other accommodations.
Related Topics