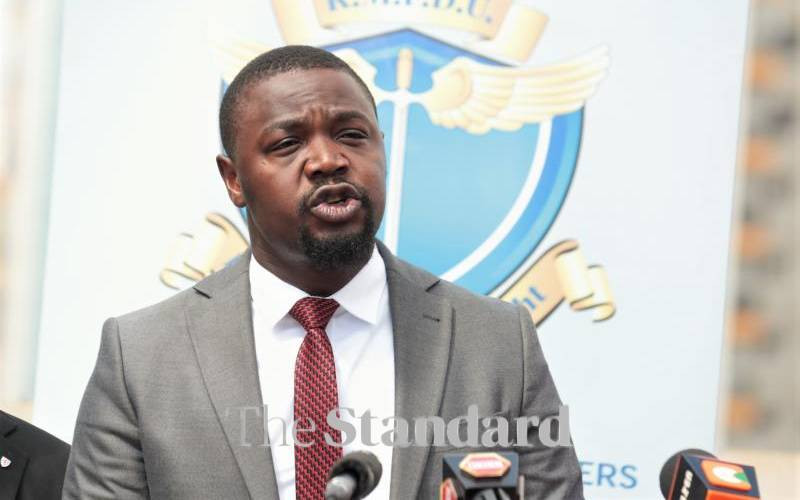 The Kenya Medical Practitioners and Dentists Union (KMPDU) has said anti-government protests witnessed in the country are hurting the sector.
The lobby group says the number of patients visiting various health centers has shot up with most needing emergency care.
"The demonstrations have caused injuries that end up in the hospitals that are already overwhelmed. We want to condemn the actions of the police causing a lot of these cases," KMPDU Secretary General Davji Atella said.
"The hospitals that these patients end up in lack drugs and manpower because the government has not invested in health care. Hence, we end up with a lot of deaths from these injuries."
According to KMPDU, health services have been disrupted and that some facilities have had to close down.
"Reduced accessibility to healthcare services can severely impact the timely treatment and management of diseases and conditions, potentially endangering the lives of individuals in need," says a statement.
The union says that it fears for the safety of its members and support staff, saying that an attack on medical practitioners may lead to understaffing and therefore affect the delivery of services.
"This situation can further overwhelm an already strained healthcare system, negatively impacting patient care and outcomes."
Ongoing demos have affected supply chains including delivery of medicine vaccines and other essential medical equipment.
This, they say ends up affecting the availability of services especially for patients with chronic conditions who rely on regular medication.
Additionally, the KMPDU says that during the civil unrest, the vulnerable groups in the country find it difficult to access medical care and humanitarian aid.
"Vulnerable populations, such as refugees rely heavily on humanitarian aid, and disruptions from civil unrest can exacerbate their situations, leading to increased health disparities and diminished access to medical care."
Further, it noted that the ongoing demos are affecting Kenyans mentally causing acute stress reactions and depression which in turn overwhelms the healthcare system as they may struggle to address the rising demand for health services.
Related Topics