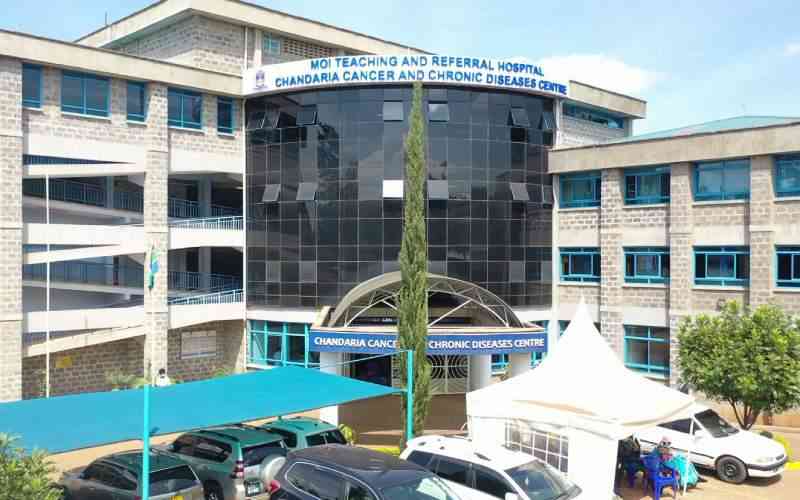 The Moi Teaching and Referral Hospital in Eldoret has successfully performed the first cochlear implant surgery on a patient.
MTRH on Wednesday, June 21 announced the inaugural surgery (cochlear) that helps a patient with severe hearing loss or profoundly deaf to get some sense of sound.
"This makes MTRH the first public hospital to undertake specialist surgery in the East and Central African region. The surgery, which took two hours, was on a young lady who was diagnosed with post-lingual sensorineural hearing loss and it went on successfully," MTRH said.
The hospital said that the medical procedure is performed under general anesthesia and a small incision is made behind the ear to access the cochlear.
The surgery was performed by a number of surgeons and doctors to make it a success.
According to MTRH, the surgery is majorly performed on children below three years who have not developed hearing and speech (pre-lingual) and on older children who have developed hearing and speech but lost hearing (post-lingual).
The hospital believes that the surgery will significantly improve the hearing and quality of life for people with severe hearing loss and continue their normal lives after a successful operation.
Related Topics