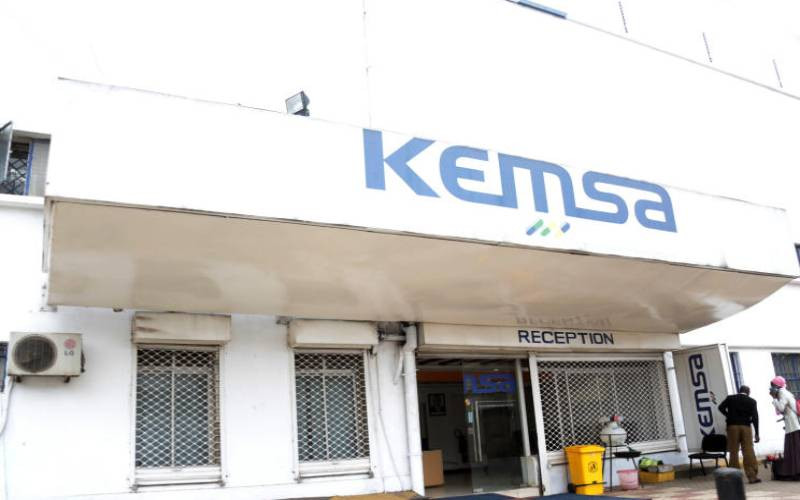 Kenya Medical Supplies Authority (KEMSA) Acting CEO, Andrew Mulwa, is under scrutiny for authorizing a Health ministry official to issue a memo leading to alterations to specifications of mosquito nets valued at Sh3.7 billion.
Mulwa, who was the Director of Preventive Promotive and Strategic Programs at the Ministry of Health at the time, stated that his decision was based on advice from an unnamed individual who raised concerns about contract specifications and gaps that needed to be addressed.
During a parliamentary Health Committee session on Tuesday, June 20, it was revealed that Mulwa and an unnamed individual had a discussion regarding the matter during a meeting in Naivasha.
Mulwa instructed the individual to write a memo for his review and approval of any changes.
However, instead of submitting the memo to Mulwa, the individual bypassed him and gave the memo to the sacked Public Health PS, Josephine Mburu, who wrote a letter to the suspended CEO, Terry Ramandani, instructing her to make the necessary changes.
"The head of Malaria raised concerns, saying the tender adverts missed PBO (specifications). I advised him to write a memo and bring it to me, but he never came to me. Instead, he went around me and gave the memo to the PS," Dr. Mulwa informed the Health committee, chaired by Robert Pukose.
Health Cabinet Secretary Susan Nakhumicha, who also appeared before the committee, acknowledged that Kenya incurred losses, including costs related to tendering advertisements placed by Kemsa, committee sittings, and a 2 per cent procurement fee for the mosquito nets.
"Though we lost USD 455,000, money that we should not have lost, the nets will be stored by Kemsa, and we will receive payment for the storage," Nakhumicha told the committee.
At the same time, the committee raised concerns about conflicts at the National Health Insurance Fund (NHIF) and questioned Nakhumicha about the suspension of NHIF managers in Nairobi and Meru counties.
Nakhumicha defended the decision to suspend NHIF branch managers, citing collusion between private hospitals and rogue NHIF employees, which led to fraudulent medical camps targeting elderly patients and resulting in financial losses for Kenyans.
Nakhumicha referred to the decision as the "right one", aimed at creating an environment conducive to investigations.
"Why branch managers? Because they are responsible for supervising, monitoring, and evaluating facilities within their jurisdiction and reporting any issues to headquarters," CS Nakhumicha explained.
She added, "Similarly when claims are made, branch managers review the claims before they reach headquarters."
"I will stand by my decision; I will lead from the front. We may make some mistakes, but we will learn from them and move on. However, these are not decisions that can be delayed. They have to be made, and I believe you are with me," the CS concluded.
However, during the hearing, the committee disagreed with the decision to suspend NHIF branch managers, deeming it to be insufficient and belated.
In her defense, the CS urged the committee to support her actions, emphasizing that to address corruption at NHIF, they had to start somewhere. She also called on investigative agencies to conduct thorough investigations.
"By the time we make final decisions, they will be based on the facts revealed by the investigations," Nakhumicha stated.
Related Topics