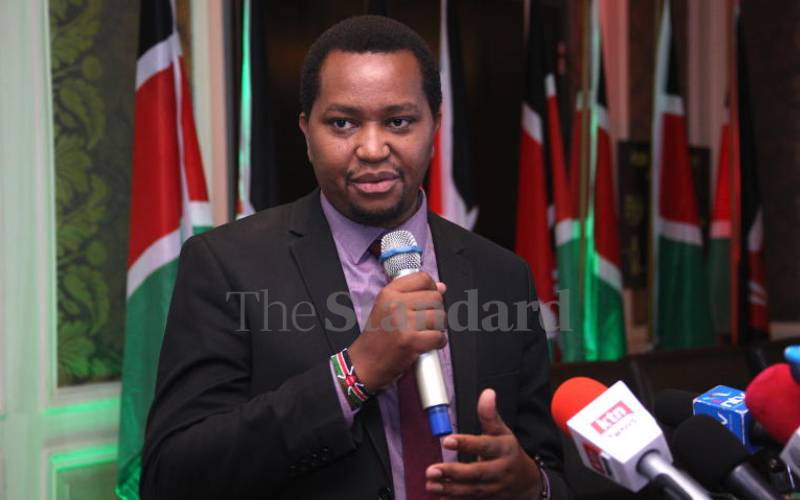 The mess at the Kenya Medical Supplies Authority was unfurled on Tuesday morning by none other than its new chairman Irungu Nyakera.
In a morning interview at Spice FM's "Situation Room", Nyakera said they found an institution bursting at the seams with staff, sagging in debt and swamped in corruption and cartels.
Two parallel sets of workforce ran the organisation; one condemned to 'work from home' following a cleansing exercise which locked them out of office, and another saintly set of seconded staff working from office.
Investigations over the Covid billionaires' scam did not amount to anything, Nyakera said, and because "those people were government, it never got anywhere."
"Kemsa's biggest issue is procurement. When the President appointed me, he called me and told me what he wants, and why he picked me. He told me when I get there to beware of cartels," he said.
He said well-connected individuals would come in, obtain work agreements which enabled them to be exclusive suppliers of certain items, and afford themselves room to delay or even re-negotiate for higher prices," said Nyakera.
"Additionally, when we came there were two sets of management. One worked from home and the other was hired to sit in for those working from home. Over 200 people were working from home including security officers, and they were still getting overtime pay," he added.
He spoke of practice where past CEOs macro-managed the boards supposed to supervise them, through a stipend programme. He said his board will not be micro-managed by anyone.
"The practice has been to pick people for political reward, and they are probably not equipped with technical know-how or much less interested. The CEO keeps giving them stipends, and as they go for the stipends, the CEO runs the board," he said.
According to him if the board had not overlooked a lot of executive decisions or given them a pass, the story at Kemsa would be different to date.
Nyakera has been in office for three weeks now, and said those who had stepped into the roles of those who were away, have since been released. He also said the Covid billionaires probe was a wild goose chase.
"I don't think much was done… there wasn't much investigations done. Covid billionaires were government people so there was really nothing that was going to be done at that point. All those investigations quietened out in three weeks, people were sent home, and those who had the billions continued to enjoy their money."
Related Topics