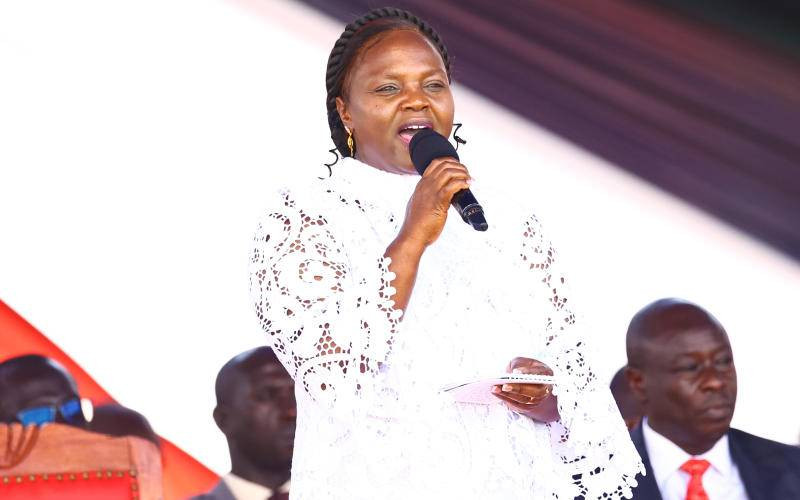 Second Lady Dorcas Rigathi has revealed how she once thought of ending her life.
The Deputy President's spouse who has been very vocal on mental health awareness said that her experience has been a huge factor in being a mental health activist.
Speaking during a mental health event at Mount Kenya University on Friday, June 2, Pastor Dorcas narrated how she became suicidal and how she eventually overcame it.
"I was in university when I was contemplating suicide. What happened was I had bought my mum a gas cylinder using my university allowance. I don't know what happened but the gas exploded and two of the neighbor's children sustained burns and they blamed my mother for it," she narrated.
"When that happened, I wondered why I had bought her the gas. I could not stand to watch her cry and be accused of something that I bought, which wasn't her mistake. I wanted to die. So one day there was an event at Kabaranet Gardens. When former President Moi stood to talk, I saw an opportunity and ran towards him and wanted to be shot so that I could end my life," the Second Lady revealed.
Dorcas said she was lucky when she ran towards Moi, he was willing to talk to her and helped her overcome her suicidal thoughts.
She also added that parents, especially those raising boys should actively talk to their children because they are affected the most.
Dorcas Rigathi has been a huge champion of the boy child and has vowed to support and accord them the same empowerment as girls.
Related Topics