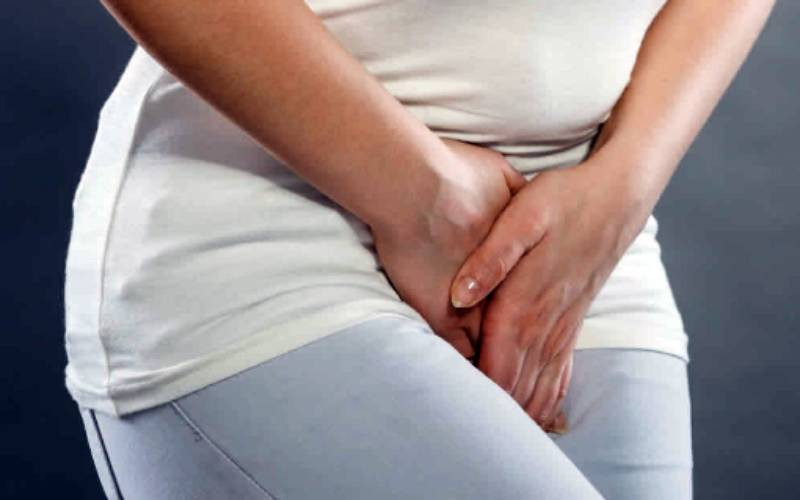 Reproductive health doctors in Nairobi, Kenya say they have noticed an increase in the number of patients diagnosed with sexually transmitted infections (STIs).
This comes after a recent KEMRI study indicated that patients in Western Kenya had increasingly been diagnosed with gonorrhea and chlamydia.
The same pattern, if the revelations by reproductive health experts are to be considered, shows that more and more people are being diagnosed with STIs in Nairobi.
Dr. Felix Oinde, a gynecologist in the capital city, says on a daily basis, of late, he has been attending to the same number of patients that he used to cumulatively see in one week a few years ago.
"This indicates three things: there is a higher level of awareness about STI treatment, the number of STI infections in the city have gone up, or it could be both," said Dr. Oinde.
The World Health Organization (WHO) said in a September 2022 report that the number of STI infections globally had increased.
The WHO attributed the spike to the Covid-19 pandemic that saw many countries and citizens shift focus to combating the contagion.
"During the Covid-19 pandemic, many countries had reported low coverage for preventive, testing and treatment services related to sexually transmitted infections (STIs), which has led to a resurgence of STIs and the emergence of non-classical STIs globally," the WHO said in a report on its website.
"Countries with good STI surveillance such as the United States and Canada have reported an increase in at least three STIs: syphilis, gonorrhea and chlamydia," added the WHO.
Nairobi-based gynecologist Dr. Oinde says most patients seek treatment for gonorrhea and chlamydia, suggesting that the pattern in the Americas could have replicated in Kenya.
According to the doctor, some of the patients resort to treatment when the STIs have advanced and caused damage to their reproductive system.
"Some female patients come when the virus or bacteria has already damaged their fallopian tubes, or infected their ovaries. In the male patients, some seek treatment when their urinary systems are blocked," he said.
In terms of the demographics of the STI patients that he often attends to, Dr. Oinde said most are aged between 20 to 25 years.
"Many, in this age bracket, are college students," he said.
"The key STI symptoms I have noticed in most patients are smelly vaginal discharge among females and puss in the urethra among males," said Dr. Oinde.
Dr. David Kimani, a Nairobi-based urologist, said there has been a significant number of men seeking treatment for STIs at his clinic.
"Chlamydia is the commonest STI among the male patients I have attended to," he said.
"Of late, the disease and gonorrhea have shown signs of drug-resistance, requiring a more advanced combination of drugs to effectively treat," said Dr. Kimani.
He said self-medication, over-the-counter prescription, disease mutation and abuse of antibiotics have led to the increase in the number of drug-resistant STIs.
"If you notice something unusual with your reproductive system, please see a qualified doctor. Avoid over-the-counter prescriptions or self-medication," Dr. Kimani advised.
Dr. Alex Bosire, who is a Nairobi-based gynecologist, said he had also noticed an increase in the number of Nairobi dwellers seeking treatment for STIs.
"Women are more likely to seek treatment for STIs than men," he said, adding: "Most men only visit the hospital when the pain is unbearable and the STI has advanced."
"The increase in the number of people contracting STIs is due to several factors, key among them the changing cheating habits. Traditionally, men have had more sexual partners. However, of late, women have increased their number of sexual partners, escalating the STIs menace," said Dr. Bosire, who revealed that some female patients he attended to, confessed to being in multiple sexual relationships.
The Standard sought comprehensive data from government agencies tasked with monitoring and compiling information on the status of STIs in the country, but none of the agencies said it had relevant information.
The WHO says there are more than 30 different bacteria, viruses and parasites known to be transmitted through sexual contact, including vaginal, anal and oral sex. Some STIs can also be transmitted from mother-to-child during pregnancy, childbirth and breastfeeding.
Eight pathogens are linked to the greatest incidence of STIs, according to the WHO. Four of these are currently curable; they are syphilis, gonorrhoea, chlamydia and trichomoniasis.
The other four are incurable viral infections; they are hepatitis B, herpes simplex virus (HSV), HIV and human papillomavirus (HPV).
More than one million STIs are acquired every day, the WHO says.
In 2020, the WHO estimated that there were 374 million new infections. The number of people who contracted chlamydia were 129 million, gonorrhoea (82 million), syphilis (7.1 million) and trichomoniasis (156 million).
More than 490 million people were estimated to be living with genital herpes in 2016, and an estimated 300 million women had HPV infection, the primary cause of cervical cancer and anal cancer among men who have sex with men.
An estimated 296 million people are living with chronic hepatitis B globally. STIs like herpes, gonorrhoea and syphilis can increase the risk of HIV acquisition.
Gonorrhoea and chlamydia are major causes of pelvic inflammatory disease and infertility in women.
Hepatitis B resulted in an estimated 820 000 deaths in 2019, mostly from cirrhosis and hepatocellular carcinoma.
When condoms are used correctly, they offer an effective method of protection against STIs, including HIV.
Condoms, however, do not offer protection for STIs that cause extra-genital ulcers. The STIs are syphilis and genital herpes.
Related Topics