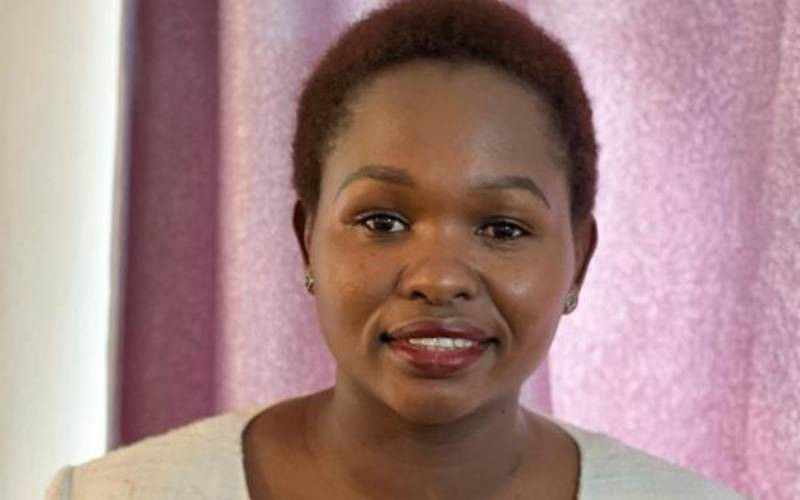 Dr Carol Nthiwa is a urologist with a specialisation in urologic oncology being the first female locally trained urologic oncologist in the country.
A urologic oncologist or uro-oncologist is a doctor who has special training in diagnosing and treating cancers of the male and female urinary tract and male reproductive organs such as cancer of the kidney, bladder, ureter, testes and prostrate. Uro-oncologists also specialise in urodynamics, a set of tests that measure the functions of the lower urinary tract such as the bladder and the urethra.
Dr Carol calls herself a village girl. Born and raised in Mbooni in Makueni County, she went through troubled formative years in school after her mother fell ill.
"My mother had chronic connective tissue disorder and ended up having kidney failure and when I was in school, I always told myself that I would be a doctor to help her, it's just that it wasn't spelt out what kind of doctor I would become."
Unfortunately, a week after she joined Form one in Mbooni Girls High School, she was informed of her mother's demise, and being a firstborn, it was a big blow to her because she was then tasked with the responsibility of taking care of her younger siblings. With the help of sponsorship, she made it through high school after struggling with a lack of school fees in her first year of high school.
There are three female urologists in the country with Dr Carol leading the pack as uro-oncologist and a specialist in urodynamics. During her training as a urologist, some of her colleagues would joke that no man would be willing to be treated by a woman considering she was a young woman at that time, but she says she has never experienced such challenges. "Most men from different communities find it more comfortable opening up about their reproductive or urinary system issues to a woman."
She however admits that the only challenge she has faced during her practice is finding the right words to inform the primary caregiver who will break the news that the patient has cancer and that it is in the last stages.
One of the wins that she can attest to is the fact that she has achieved what she dreamt of as a young girl, that she never let her challenges define who she was but has gone ahead to break the barrier to become a pioneer in the field of uro-oncology in Kenya.
Urology comes from the word urine and everyone has a urinary system; both male and female since there is no specific group of medics that does male reproductive health specifically, they will see the urologist for both their reproductive and urinary system issues, while women will see a gynaecologist for their reproductive health issues and see a urologist for their urinary system issues.
Men and women
"We tend to see more men than women in the urology field and one may be tempted to think that we can only treat men, and therefore people need to be sensitised that a urologist treats both men and women. It is no wonder we get many referrals from gynaecologists because women think we are only male specialists."
In her line of work, she has been receiving requests from young female doctors on how to become a urologist and she encourages them to take up the challenge since there are very few of them in the field, explaining that the three of them cannot handle the entire country.
Related Topics